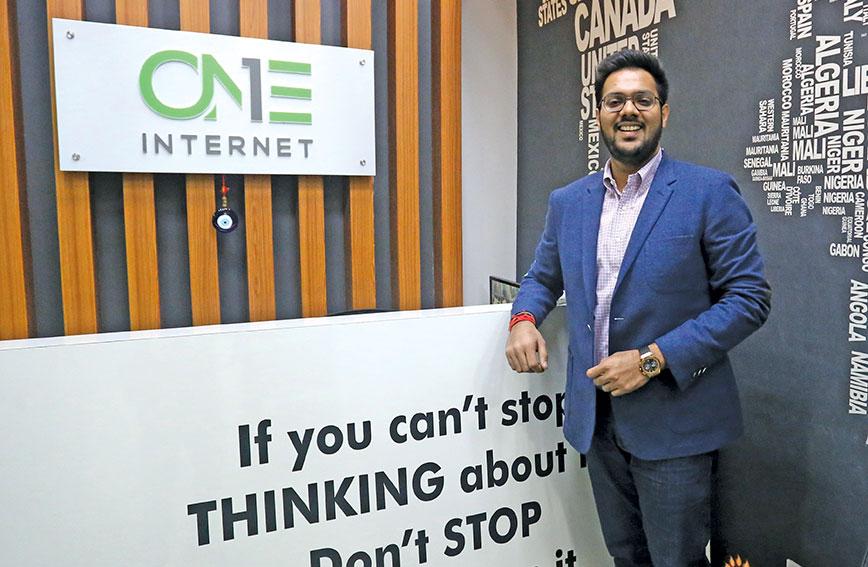 Himanshu Bindal at OneCo.Work's trendy office in the heart of New Delhi
Shared workplace comes with many advantages
Kavita Charanji, New Delhi
Published: Mar. 14, 2017
Updated: Mar. 23, 2017
Connaught Place is abuzz as usual — cars whiz by, pedestrians gingerly negotiate the chaotic traffic, and shoppers and diners throng shops and restaurants. In G block, in an office somewhat removed from this frenetic pace of living, a bunch of young people is hard at work. At first glance, the office of OneCo.Work is an open workplace like any other — row upon row of bright seats and desks, employees tapping away on their laptops, hushed conversations with an occasional meeting or training session thrown in, relieved by a stop at the little cafe.
Look closer and you find that the 70-odd people working in the main area are brought together only by their use of the common work space offered by OneCo. Work. So there are graphic designers rubbing shoulders with hard-nosed corporate types, start-ups juxtaposed with freelancers — anyone, in fact, looking for a flexible and affordable work space.
It's a co-working or shared workspace, a concept well-developed in the West and now rapidly gaining ground in India. Competition may be fierce but a fast emerging name in the business is OneCo.Work, founded by 24-year-old entrepreneur Himanshu Bindal. The company launched in October 2015 as One Internet but has since rebranded itself as OneCo.Work.
"We started out with the idea of creating an incubation accelerator to fund start-ups," says Bindal. However, eyeing the vast potential of the co-working space idea, the company has since shifted focus. The success of the co-working model has prompted Bindal to expand operations from Connaught Place to Pitampura in West Delhi and Gurgaon while the Bengaluru and Mumbai markets are next in line.
"I started OneCo.Work because it is my passion," says Bindal. Moreover, he says, entrepreneurs and start-ups have quickly discovered that such a co-working office space enables them to do ...