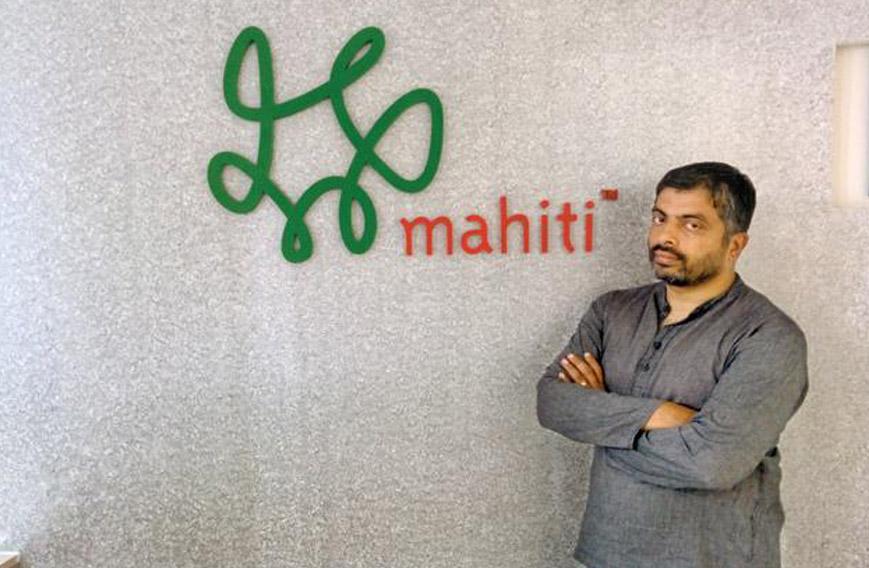 Mahiti helps innovators with technology for social good
Frederick Noronha, Bengaluru
Published: Oct. 01, 2015
Updated: May. 02, 2016
Like giant trees, impressive organisations have their beginnings in small seeds or little ideas. Mahiti.org, based in Bengaluru, started in 1998 merely as the IT support team of Samuha, a prominent NGO working in resource-poor areas of north Karnataka. College friends Sunil Abraham and Sreekanth S. Rameshaiah (Sree to friends and clients) were the initial members of the team.
"Samuha's T. Pradeep was very ambitious about using IT as a tool to enhance social impact and scale. We were encouraged to explore the use of IT beyond the traditional database management systems," recalls Sree.
After it was incubated by Samuha, Mahiti (which means information) got spun off as an independent entity and has since tried "all alternative forms of being a social initiative". They finally zeroed in on being a social enterprise and registered as a private limited company, under the leadership of Murray Culshaw, the septuagenarian Briton who has been working with NGOs in India for a quarter of a century, and who joined them as founding chairperson.
Says Sree proudly, "We are a frugal business. Our COO, Chethan Das, is extremely watchful of how money is spent. Since our inception in 2002, Mahiti has made moderate profits every year. We reinvest the profits further for our mission, 'Tech for Social Good'."
A NUMBER OF PRODUCTS
To do this, they've worked on a number of products. They've developed Management Information Systems (MIS) which are basically robust databases that can help NGOs crunch data and look for trends or baseline information, outcomes of services and review their work. It allows organisations to really see what impact they are creating, judge the outcomes of their services and find alternative ways to address a certain problem.
Mahiti has also created MIS tools such as OurCrop and OurBank that specifically cater to the needs of the agriculture and ...