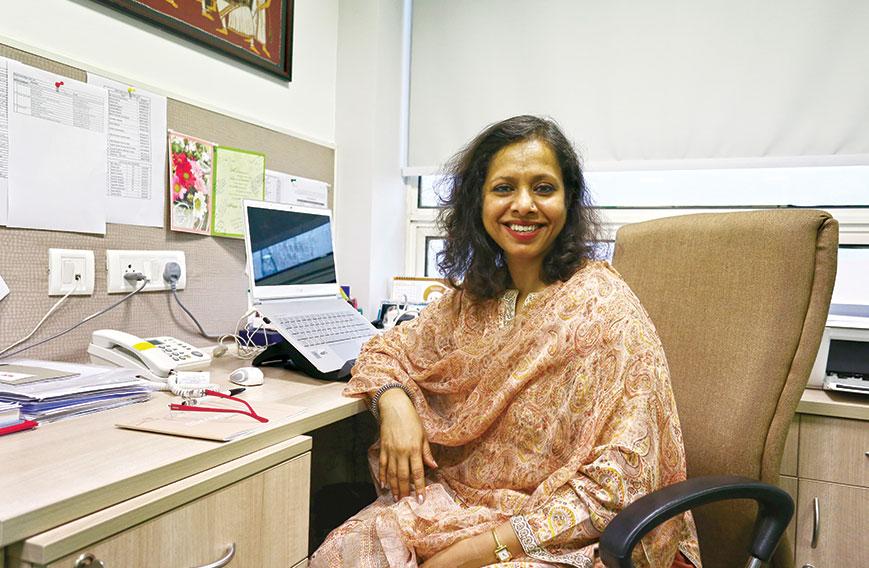 Ratna Vishwanathan: 'Over the last month collection has slowly picked up and we are at around 70 to 80 percent'
'MFIs have coped but going cashless is tough'
Civil Society News, Gurugram
Published: Dec. 29, 2016
Updated: Jun. 15, 2017
The microfinance business works on a model of collection and disbursement. Traditionally it has been dependent on cash because loans are small and so are repayments. When demonitisation was announced, this cycle was disrupted. At stake were the finances of 40 million women. Their problems were far removed from the focus on queues at banks in cities.
But in three weeks collections have reached 70 percent or so. Women have stood in line and withdrawn their small sums to keep the wheels of microfinance turning. There are, of course, other issues like loans put in accounts that can't be readily accessed and repayments that have been delayed. The thrust to go cashless in microfinance has many hurdles but it is also an opportunity. We spoke to Ratna Vishwanathan, the CEO of Microfinance Institutions Network (MFIN), a Self-Regulatory Organisation (SRO), on how the sector has been coping.
What has been the effect of demonitisation on the microfinance industry?
We cover around 40 million women across 32 states and our loan book size is about Rs 70,000 crores. The agricultural sector, cooperatives and the corporate sector all have a constituency. Big people speak for them. But the low-income, non-agricultural unorganised sector has no constituency. It is practically invisible.
We initially requested the government to allow us to collect old notes from our customers since most of them are in rural or peri-urban areas and their access to new money would be limited. We would, of course, account for every note and put it in the banks. But last minute our request was turned down.
Despite that, collection has not been bad. Over the last month collection has slowly picked up and we are at around 70 to 80 percent.
You are saying that 40 million women had started accessing the new ...