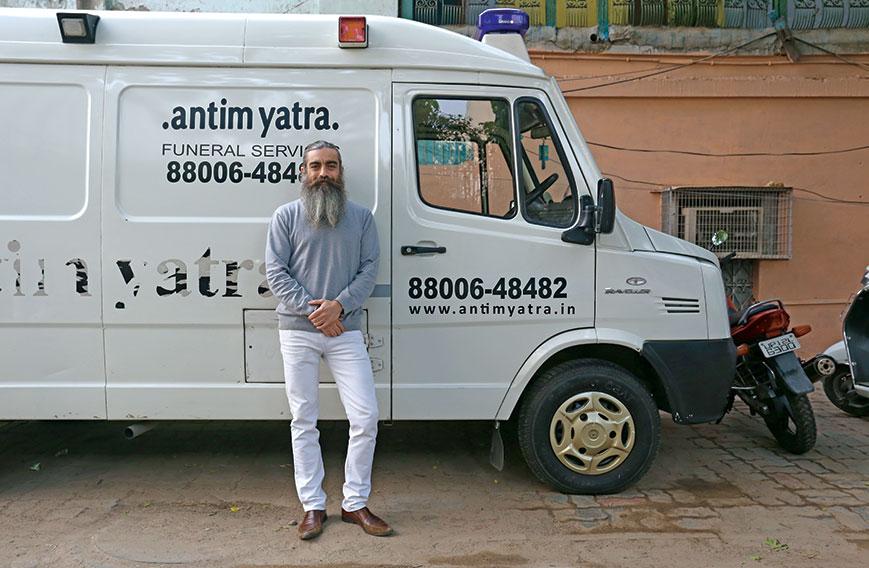 Daljit Sean Singh, actor, model and entrepreneur
Antim Yatra has services for bereaved families
Harsha Sai, New Delhi
Published: Nov. 30, 2016
Updated: Mar. 30, 2018
In 2003 Daljit Sean Singh had a near death experience in America. Lying half-conscious on the road, he fervently hoped his body and soul would find their way home. He didn't want to die in an alien land. "I thought of Gangajal. I thought, Why can't I return to the place of my choice," he recalls.
The idea of starting a service that would help people undertake their last journey just the way they might have wanted to, with dignity, struck Daljit once he was back on his feet.
India suffers from a paucity of funeral services. When a person passes away it is left to grief-stricken relatives to somehow organise the cremation, last rites and ceremonies like the chautha and terahvi. Support services are mostly sloppy, ham-handed and insensitive, though the funeral industry is probably worth hundreds of crores of rupees.
Hearse vans are generally ramshackle and cremation grounds — owned by the state government — are dirty and unkempt. Priests tend to haggle. The paper work for recording the death and getting the death certificate is organised but help is needed to fill forms correctly. The entire experience can be distressful and challenging for an already traumatised family.
Daljit saw the need for such a service and yet hesitated to start one when he returned to Delhi. Instead he began Event Décor, an event management company, and discussed his plan with friends.
But the idea kept visiting him. He noticed how disarranged funeral arrangements were when a few members of his family passed away. Relatives were on the phone, trying to figure things out. "A hearse van arrived and broke down before the body was placed in it. The replacement van was ramshackle as well. The door wouldn't close, family members couldn't sit inside and it ...