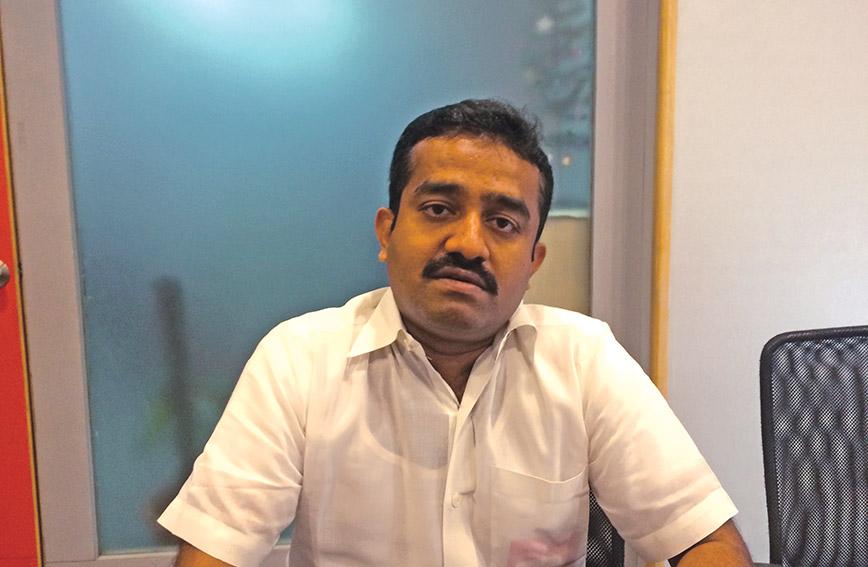 Raj Kumar:'You need good places to put waste and they should be available round the clock'
Zonta's way: A dump can become a drop box
Umesh Anand, Bengaluru
Published: May. 02, 2017
Updated: Jun. 15, 2017
It takes more than civic sense to get a city into shape. The best of intentions won't make garbage disappear. But when technology, entrepreneurship, governance and citizen participation coalesce, the impossible begins
to happen.
Zonta Infratech, a company specialising in disposal of urban wastes, was launched three years ago. Its timing could not have been better. Now, as city administrations in India compete with one another in cleaning up, the company is well poised to offer advice, systems and technologies which make their task easier and sustainable.
A good example of what Zonta Infratech can do is available at Bengaluru's Victoria Layout, where it has converted an open dump into two partly submerged bins, which it calls drop boxes, for wet and dry garbage. The garbage now no longer lies around but goes into the bins and is collected regularly by Zonta Infratech by mechanically lifting the bins and emptying them into a truck or compactor. A splash of street art completes
the picture.
Drop boxes are of two types — either partly or fully buried. Garbage that doesn't get picked up from homes and establishments, which could be as much as 20 percent of a city's garbage, goes into the bins and is out of sight.
There are other examples at locations as diverse as Dharamsala, Paonta Sahib, Jabalpur, Chennai and Tirunelveli. Jabalpur is a particularly big success thanks to a visionary commissioner in
the municipality.
Zonta Infratech offers a complete solution beginning with the drop boxes and ending with conversion of waste into energy. It has the advantage of focus and superior technology from a German partnership. Its founder and managing director, Raj Kumar, is also passionate about the business. A corporate lawyer till recently, he became an entrepreneur because of his fascination with changing ...