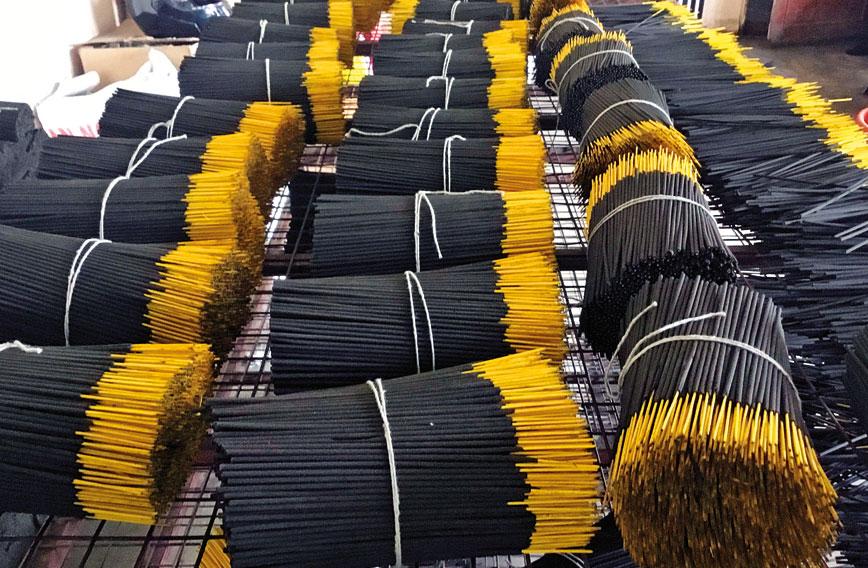 Bamboo has got a big agarbatti connection
Civil Society News, New Delhi
Published: Mar. 16, 2019
Updated: Apr. 01, 2019
After it went from being a 'tree' to a 'grass' and got freed from the over- protective clutches of the forest department, the opportunities with bamboo have been increasing.
The National Bamboo Mission sees in its wider cultivation a trigger for driving up farmers' incomes. If used for value-added products like furniture, for which there is growing global demand, the hope is that it will lead to the acquiring of skills and provide much needed jobs.
Bamboo's untapped potential is really quite huge. The agarbatti or incense stick industry, for instance, needs an endless supply of good quality bamboo splinters for making its sticks.
Agarbatti makers in India use 80,000 to 90,000 tonnes of processed bamboo a year. Business has been growing at a brisk pace every year. There is also a premium market internationally for organic incense sticks which has expanded along with the interest in yoga and meditation.
But around 60 percent of the bamboo the Indian agarbatti industry needs is imported from China and Vietnam. This is because the bamboo splinters for making incense sticks have to be of a certain quality and standard. They also have to be processed before they reach manufacturers.
The problem in India is that the cultivation of bamboo is disorganised and the produce consequently is uneven in quality. Growers have traditionally served the paper industry where the bamboo is needed just as biomass.
Indian bamboo growers haven't been shown how to meet specialised needs. The result is a whole lot of lost opportunities all the way up the value chain from cultivation to processing and manufacture.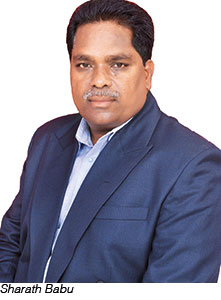 The All-India Agarbathi Manufacturers' Association (AIAMA) through its president, Sarath Babu, a Bengaluru-based entrepreneur, has been pitching hard for a policy that recognises these opportunities.
"We want the bamboo policy in the country to be oriented to the agarbatti industry because of the opportunities that will be provided to growers and those involved with processing and value addition," says Babu.
"We currently provide employment to large numbers of rural women who work in production units with flexible timings. There is much scope for increasing household incomes through more such employment," he says.
"The consumer accepts only the finely finished round bamboo which we are now sourcing from Vietnam and China. We know we have the resource but we need the people who will convert it and give it to us," explains Babu.
Imports result in Indian agarbatti makers taking a hit of Rs 450 crore or so in a year. Better local production would make them more competitive.
"Growing bamboo and converting it into an agarbatti stick is a value-added service and can support a small-scale industry or rural households anywhere in India. We can provide livelihoods to many people scattered across India who have access to bamboo," says Babu.
But, first, greater sophistication is required. Bamboo grown in the wild cannot be processed because the yield is very low and it is not economically viable. The cultivation has to be made more scientific.
"When we grow bamboo using tissue culture and other techniques it can be as per our requirement. Since the end-users needs are being met, bamboo processing as a business becomes more viable and profitable," explains Babu.
The bamboo that the agarbatti industry needs should have nodes which are one foot apart. Tissue culture can ensure this. Bamboo grown scientifically is also easier to process.
"We have been working with people who do tissue culture of bamboo and provide saplings to the paper industry and companies that grow bamboo to be carbon neutral. So there are people who can give us the tissue culture sample where the length between two nodes is one foot which is what we require," says Babu.
"Bamboo growing and processing should be seen as an industry in itself. When it is grown and given to a big industry like the paper industry it is just the biomass that is being given. But when it is processed and cut into smaller pieces like agarbatti sticks the value addition is very high. And whatever remains of the bamboo can also be sold off as biomass," he says.
Currently there is no reliable figure for bamboo grown and purchased in India. But the agarbatti industry knows that it imports 60,000 tonnes in a year. And given that its requirement is about 90,000 tonnes, it can be deduced that 30,000 tonnes or so is purchased locally. Most of it is bought from the northeastern states and Madhya Pradesh.
The opportunity lies in promoting organised and scientific methods of cultivation. Babu believes it is easy to produce 45 to 50 tonnes of bamboo per acre in a year. Out of that would come 6,000 kg of agarbatti sticks worth about Rs 3 lakh. A farmer growing bamboo on wasteland, in addition to other crops, could hope to make Rs 30,000 to Rs 40,000 per acre in a year.
Bamboo takes about four years to grow from the time it is planted. With superior saplings using tissue culture it takes two and a half to three years. There is, therefore, no substitute for a sustained and planned effort.
"In other countries they grow bamboo to meet the needs of different industries like bamboo for agarbatti, bamboo for paper, bamboo for furniture. They do scientific farming by having 30 to 35 plots. They use one plot for one year and shift to the next one and so on. So after 30 or 35 months they would come back to the same plot," explains Babu.
After the Union government came up with a policy to promote bamboo, it is the states which have to take over. But the response has been patchy.
Some states like Chhattisgarh, Jharkhand and Maharashtra have come forward and started making farmers aware of the potential of growing bamboo. But it is not enough and Babu's pitch to the Union government has been to take up one project and make it successful so that it can serve as a model.
It is beyond manufacturers of agarbattis or any other product to establish all the linkages from growing bamboo to processing it. But a single successful initiative supported by the government could show what is possible. It would encourage entrepreneurs, voluntary organisations and investors to get involved in bringing together the many segments of a successful bamboo economy.