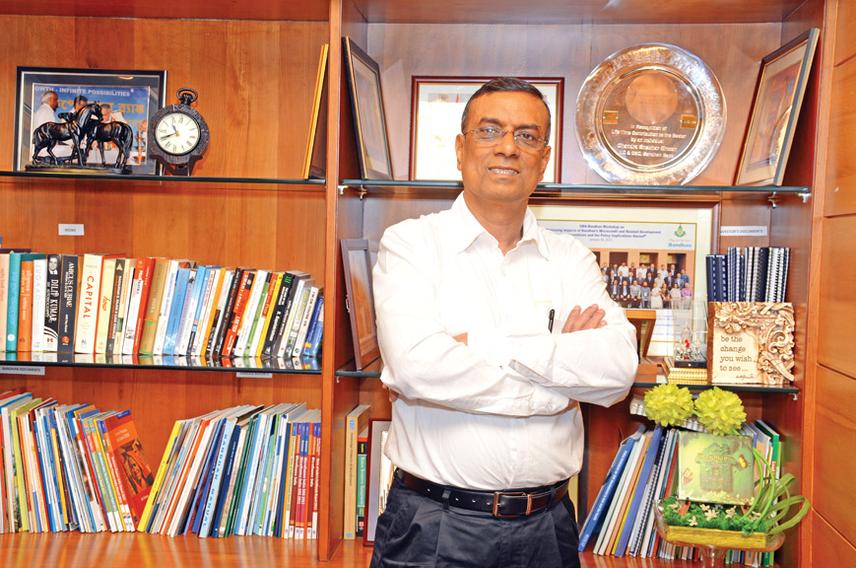 Subir Roy, Kolkata
Published: Mar. 11, 2016
Updated: May. 02, 2016
The Reserve Bank of India (RBI) issued the first banking licence to a microfinance organisation, creating Bandhan Bank, against the backdrop of two realities. One was the need to quicken the process of financial inclusion. The second was to address the lure of Ponzi schemes which had been particularly active historically in eastern India — the home base of Bandhan Microfinance.
Half a year into being a bank, what are the learnings? The first shortcoming that needs addressing, feels Chandra Shekhar Ghosh, Managing Director of Bandhan Bank, is that "in our country there is no proper system of imparting financial education" to gullible people who are easy prey for the hardsell of Ponzi scheme agents.
"We need a dedicated organisation for financial education," he feels. Even among the so-called educated sections, many people do not know financial basics.
A key message that is needed to be propagated is that "anyone offering interest above a certain level is not a financial institution". This has to be conveyed not just through media channels but also through entertaining skits in village markets and fairs. "The government can say, here is one more bank (like Bandhan Bank) which can accept your deposits."
A message from the government is important as there is a difference between the messages that the permanent face of the government sends out and those politicians propagate. Sometimes, even ministers patronise Ponzi schemes. So it is vital for the government to speak, to signal which deposit taker is legitimate and which not.
The list of officially approved financial institutions which can take deposits "can be prominently displayed at the offices of the District Magistrate and the Block Development Officer (BDO)," says Ghosh. There is a sense of official permanence about the kacheri in the small town which no politician's statement ...