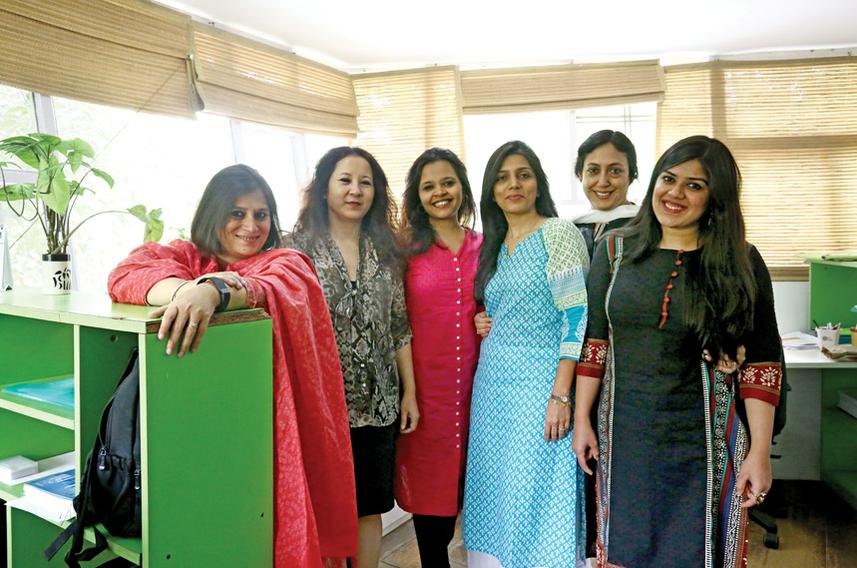 Vedica team: Anuradha Das Mathur, Jesleen Lalmuanawmi, Shreyasi Singh, Ruchi Mahajan, Surbhi Kapur and Stuti Govil
Vedica's MBA is smart, female and beyond profit
Kavita Charanji, New Delhi
Published: Jul. 07, 2016
Updated: Jun. 15, 2017
Everything at Vedica is new and exciting, says bright young Ashmita Kannan, a graduate in computer science engineering from Kumaraguru College of Technology, Coimbatore. She started her career at Mu Sigma, a data analytics firm, and seemed to have made it — until she became very restless. "I realised that this was not what I wanted to do. I wanted to take time off to study, explore a variety of subjects to see where my interests lay. I wasn't interested in an MBA programme at IIM or ISB. That idea just gave me jitters," says Kannan.
Instead she opted for an 18-month residential, postgraduate management course specifically designed for young women called the Vedica Scholars Programme. This unique multidisciplinary MBA programme, probably the first of its kind, is being offered by the Vedica Foundation and the Shri Aurobindo Centre for Arts and Communication in New Delhi.
"I went in for Vedica because it gave me a chance to look beyond the profit-centric corporate CEO mindset. There were a lot of qualities about myself which I didn't know before, like my strengths. Now, I've learnt how to handle conflict better, accept feedback and my people management skills have become much better," says Kannan.
The corporate sector is just one avenue for Vedica students. Development professional Tania Tauro is confident the Vedica qualification will sharpen her management skills in her line of work. She's done her master's in development from the Azim Premji University and has worked in the area of public health with two NGOs, Armman and Magic Bus Foundation. "I wanted to figure out what I really wanted to do, understand management better so I could be an effective manager in the development sector. This learning could be in the form of better impact assessment or accounting skills. But first ...