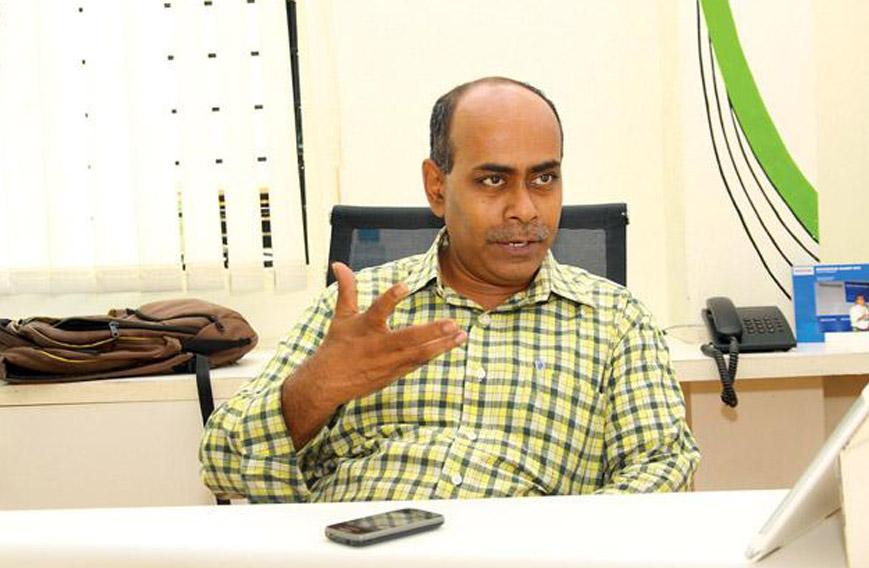 With Microspin, it is cotton in, fabric out for growers
Jency Samuel, Chennai
Published: Oct. 13, 2015
Updated: May. 02, 2016
At Buldana in Maharashtra a small, integrated spinning mill will soon become the first in the world where a farmer can enter the gates with a bale of cotton and come out with a finished product.
Based on technology provided by L. Kannan, founder and CEO of Microspin, the Buldana mill is part of his efforts to take India back to those halcyon days when the village was the nucleus of the global textile industry.
"Mine is not a far-fetched dream," he says.
Technologies for mass production killed India's village textile industry. Kannan believes in reversing this. His company, Microspin, has invented new technology that makes it possible for small textile enterprises to bloom in rural India.
In a conventional spinning mill, cotton from the farm is converted into yarn through a series of processes. Such factories require a lot of capital and consume much energy.
The Buldana unit was installed in May 2013 by the Buldana Urban Co-op Credit Society (BUCCS). Dr Sukesh Zamwar, the managing director of BUCCS, got to know of Microspin through the Internet and a colleague. As BUCCS works in farming and innovation, they decided to have an integrated unit in Buldana. The infrastructure and working capital have been provided by BUCCS. Microspin is responsible for end-to-end management.
After preparatory work and personnel training, the machine went into operation in August and reached operational break-even within a month. With this unit, Microspin, a machinery manufacturer, has become a BOT (build-operate-transfer) company. The Buldana unit has given the Microspin team a better insight into making operations more profitable for the customer.
The unit, set up on 25,000 sq. ft., produces three tonnes of yarn every month. So far, BUCCS has been purchasing cotton mostly from ginners and a ...