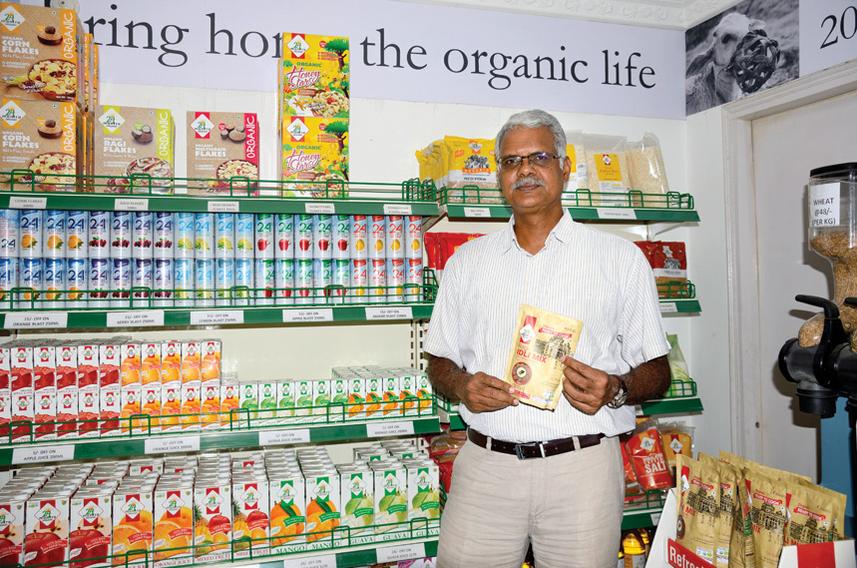 Healthy, organic foods from Raj Seelam's 24 Mantra
Civil Society News, Hyderabad
Published: Jul. 01, 2016
Updated: Jun. 15, 2017
Looking up to Raj Seelam is easy because he is all of six feet and three inches tall. But the admiration he evokes is quite another thing as he tells you about 24 Mantra Organic, his brand for chemical-free foods.
In times when farmers are committing suicide and the rural economy is in deep distress, Seelam has built an innovative and robust business in organic foods and beverages. He's changed lives and saved homes by getting farmers to move away from pesticides and fertilisers and adopt sustainable agricultural practices.
Based out of Hyderabad, 24 Mantra Organic has quite a fan following in this city. There are about a dozen 24 Mantra stores in Hyderabad. But that is just part of the story because the company has also aggressively gone national. Pick up a product in Hyderabad and you can expect to find it in a supermarket or an independent store in most of the other big cities in the country.
In the 12 years since Seelam founded the company at least 200 products have been put into the market successfully. They range from breakfast cereals to snacks, spices, gluten-free wheat flour and traditional grains like millets. Fizzy organic fruit drinks in cans have recently been added to the list. At the store we visited at Banjara Hills there were fresh mangoes selling briskly.
The company works intensively with some 32,000 farmers in 15 states and helps them grow organic crops on 150,000 acres. For every 200 farmers there is a supervisor especially trained in organic practices.
In every way, this is a business built from the bottom up. It works directly with people in the fields because only then can it be sure it will get produce that has been grown without chemicals.
Shortcuts just won't do if you are ...