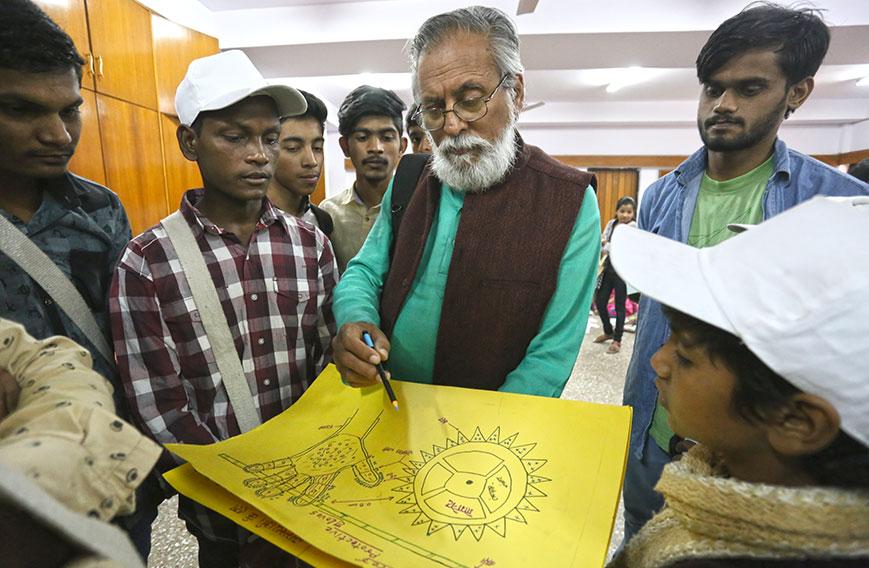 India's small, smart and passionate inventors
Harsha Sai, New Delhi
Published: Dec. 05, 2016
Updated: Mar. 09, 2020
Twenty-eight children from all over India came to Rashtrapati Bhawan, the sprawling residence of the President of India, Pranab Mukherjee, to receive the Dr A.P.J. Abdul Kalam IGNITE-National Innovation Foundation awards on 7 November.
The children had come up with solutions relating to hygiene, sanitation, energy conservation, bio-diversity, safety, corruption, tourism in the northeast and more.
Anil Gupta, founder of the HoneyBee Network, said mentors would now be found to help these very young and smart inventors take their ideas forward.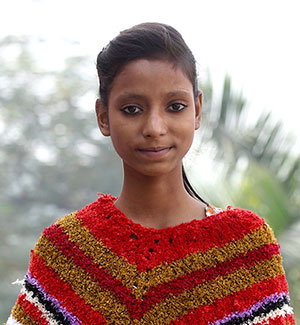 Concerned about personal hygiene, Sheereen Shaikh, a Class 7 student of SDMC Primary School in Delhi, has thought of a lunch box which will remind children to wash their hands before eating. The message will be printed on the lunch box and inside the cover.
"I have this habit of washing my hands before a meal. I also tell my friends and brother and sister to wash their hands. But most children play in the dust and forget. Teachers have to constantly remind them. It leads to stomach infections. With my new tiffin box, washing hands will become a habit for children," says Shaikh, who wants to become a doctor as she likes taking care of people.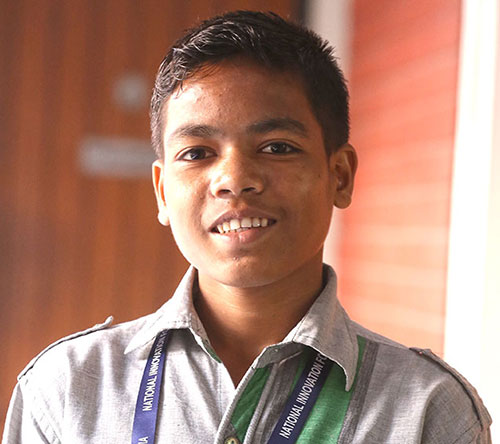 Thirteen-year-old Roshan Sodi studies in Class 6 at the Shaskiya Balak Awasiya Vidyalaya in Sukma village in Chhattisgarh. His parents are farmers. His idea is to install a unique button in an EVM (Electronic Voting Machine) which will then transmit data in real time to a cloud server and the district collector's office.
"During elections I heard stories of how EVMs were stolen from polling booths, creating chaos and making a mockery of our democracy. With my innovation, one need not really bother about the EVM getting stolen because the voting numbers will be transferred directly to the cloud server as voting proceeds and to the collector's office," says Sodi, who wants to become an engineer. He has three brothers and a younger sister. He was thrilled to meet the President. "I want to study hard," he says. "Sukma doesn't have water or electricity. I walk a kilometre to take a bath."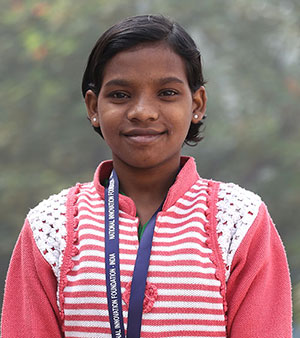 Sebati Kutruka's parents are also farmers. She has invented a new way of plucking sweet potatoes— a digger operated by a spring mechanism with a rod so that, using a lever, the potatoes can be dug out easily.
"We have our own land. My parents struggled a lot while harvesting sweet potatoes. I always wanted to help them. This is for them. They are so proud and happy that I met the President," says Kutruka. Farmers from her village are now planning to use her invention for harvesting potatoes.
Kutruka studies in Class 8 at the Kalinga Institution of Social Sciences in Bhubaneswar. She wants to become a science teacher and teach children in her village which is very poor and under-developed.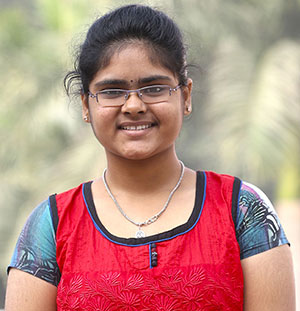 Priyanka Panda studies in Class 11 in DAV Public School in Bhubaneswar. She has thought of developing a 'fuel wastage alert system in vehicles'.
"Whenever the engine of a car is idling at a red light or at a railway crossing, people don't turn off the ignition. A lot of fuel is burnt and wasted. I would like to place a digital screen near the odometer which warns the driver that the car is emitting pollution and reducing two years from a child's life," explains Panda. The exact emissions of the car while idling can be calculated. She would like to do similar messaging to prevent people from spitting and defecating in public places. She plans to become a doctor.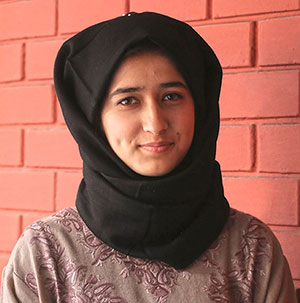 Zufa Iqbal, a Class 12 student from Presentation Convent in Srinagar, has invented a 'namdah making machine' that makes this woolly traditional Kashmiri carpet in seven or eight minutes. The washing and designing process also finishes in 15-20 minutes.
Women in Kashmir toil for a whole day to make a single namdah. Iqbal noticed their plight. They suffered from health problems and were on the verge of leaving their work, she says. She plans to refine and commercialise her low-cost namdah machine.
"I want my invention to revive craft and help people," she says. "We were a princely state. So many cultures came to Kashmir via the Silk Route. That is why our culture is very diverse." She says meeting the President was a 'quiet and glorious moment' for her. "I felt I had achieved something."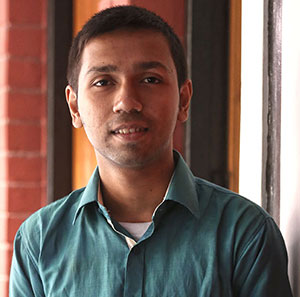 Bikash Dutta who studies in Class 12 in Saint Capitanio School in Cachar, Assam, wants to promote tourism in the northeast. He has thought of a mobile app-based game with the northeast as a background that would tempt users to visit and engage travel agents, tourists, hotel owners and so on.
"I want to develop tourism in Assam. There are a lot of tourism opportunities there. When I travel by train from my place to a nearby town I cross 31 tunnels. It's a beautiful town and you get to see a lot of wildlife by the way," says Dutta.
There were many other ideas that children had come up with such as an omni-directional air cooler, a pedal-operated vegetable cutter, an eco kite, shoes with a seed drill for farmers, adjustable wheelchair and walker, an emergency light for two-wheelers and more.