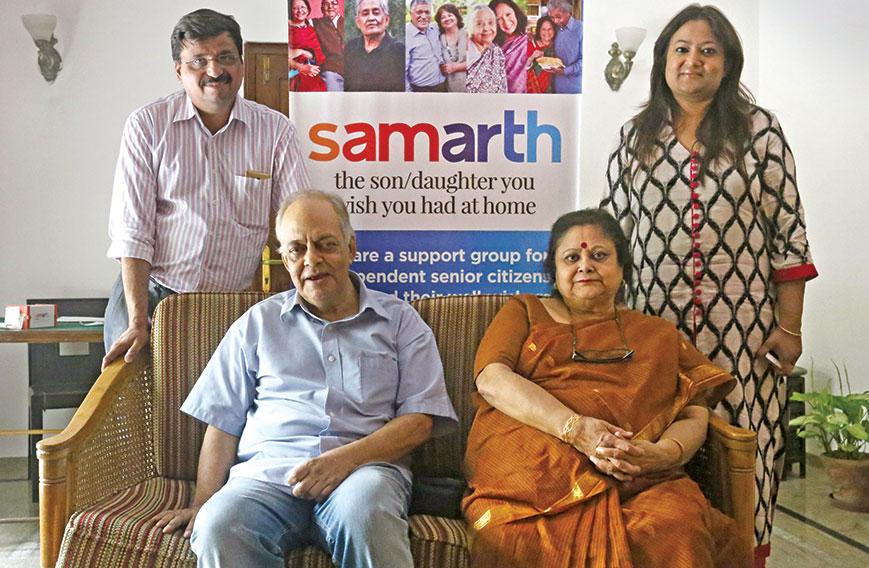 Elderly start-up by caring young entrepreneurs
Kavita Charanji, Gurgaon
Published: Nov. 01, 2016
Updated: Jun. 15, 2017
Arnab Sen lives and works in New York where he leads a clinically oriented physician engagement company. His mother passed away 20 years ago and his 80-year-old father, Professor Arun Sen, who lives in Pitampura in Delhi, has virtually lost his vision. A viral fever weakened him so severely that he needed to be hospitalised.
Prof. Sen, a former teacher of psychology at Delhi University, felt depressed and reclusive. He has an aging, loyal caretaker who helps him with his meals and household chores but nobody to turn to for emotional support.
Far from home, Arnab and his brother constantly worried about their father. "Our chief concerns were how to deal with medical emergencies and, given his eye condition, how to ensure that his routine needs like doctor visits, going to the bank and social engagements were taken care of on an ongoing basis," says Arnab.
It was Samarth, a start-up that provides professional assistance and support to senior citizens, that gave the brothers peace of mind, says Arnab. He is a close friend of Asheesh Gupta, Samarth's founder and Chief Care Officer. They were colleagues at McKinsey.
The Samarth team took care of the hospitalisation process, the logistics of doctor visits, home lab tests and nursing support. They kept tabs on him. Now, says Arnab, a younger group in Samarth is helping his father engage socially and drawing up a long-term plan for his emotional well-being.
Emotional support, like physical support, plays an important role in the lives of senior citizens, says Gupta. He founded Samarth with Anuradha Das Mathur, Gaurav Agarwal and Sanjay Ahuja. While Mathur and Gupta are also co-founders of 9.9 Media, a speciality media company, Agarwal has been a successful banker. The US-based Ahuja is a well-established entrepreneur.
The team carried out a research study ...