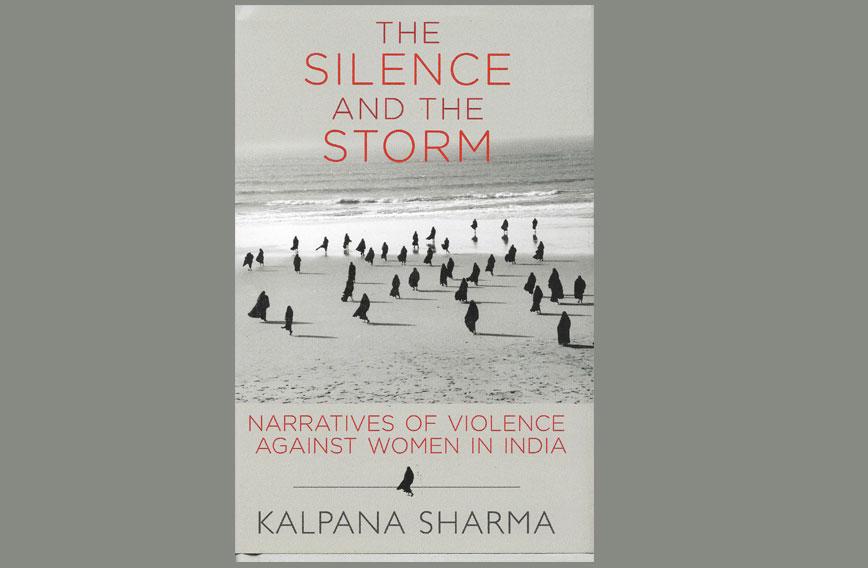 Small and big stories of women's rights
Civil Society Review
Published: Nov. 29, 2019
Updated: Dec. 24, 2019
Kalpana Sharma, the author of The Silence and the Storm, is admired for her insightful reporting of people living on the margins of India's unequal society. Her book is a sympathetic and angry narrative of the many forms of violence women in India continue to face. Apart from physical assault, the lives of women are destroyed by development projects.
The government has put in place many laws, some stringent, thanks to relentless lobbying by women's groups. The state also campaigns persistently for women's rights. It would be churlish to deny this. And yet in 40 years the cold reality is that not much has changed, writes Sharma whose book spans the period 1985-2018.
So, as we journey down the decades with Sharma as narrator, we get at the same time a worm's eye view and a broad sweep of why some things don't change. We see violence through the prism of persistent patriarchy, unyielding social structures, a lousy criminal justice system and a gender-hostile development model.
In the first two chapters, Sharma deals with cases of rape and sexual assault. Stringent and progressive rape laws still don't yield justice because social attitudes continue to be hostile to rape victims. Of course, a lot depends on who the victim is. The case of a Dalit or Adivasi woman is less likely to catch media attention. The crime is sometimes made into a communal issue as in the Kathua rape case. Criminal law processes continue to be tough for women to go through.
However, most crimes against women are committed inside the home. The chapter, The Silence of the Tomb, reflects on why laws against domestic violence and dowry haven't lessened the number of such cases. Around 35 percent of women between 15 and 47 suffer physical abuse within their homes and very few report it. Their complaints are just not taken seriously by their own families. Even well-educated middle class women are sent back to their abusive husbands until they die trying to prove they weren't lying.
For children things are worse. Here the government is the culprit. Rampant sexual abuse of children takes place in so-called shelter homes meant for the safety of small hapless children by staff employed by the government.
In Waiting until Dark, one of the best chapters, Sharma describes a different kind of violence. Again, by the State. Women in urban slums live without proper housing, water or sewerage systems. They suffer untold physical hardship. Public toilets are just cesspools of filth. Yet women have to use them.
It is in the city that open defecation can be completely eliminated and the lives of women hugely improved. There are stories of great courage in this chapter.
Sharma also revisits the tragic history of women's health from forced sterilisation during the Emergency era to the more recent deaths of tribal women in Chhattisgarh after botched-up tubectomies. Truly not much has changed.
Indian women still suffer from high maternal mortality rates, anaemia and malnutrition, and sly clinical trials are done on them. Hospitals are poorly staffed and primary health centres in a ramshackle state. There is also a chapter on women living in conflict zones and the sameness of their situation whether they are in Kashmir or the northeast.
The last two chapters are on the spry fight by college girls against strict and archaic hostel timings. For the boys, of course, there are no such rules. The Pinjra Tod movement, which started in Delhi, has sister movements on other campuses.
The author writes sympathetically on the recent Me Too Movement and asks a pertinent question: what is the justice women who are victims of sexual harassment really seek? The book is, on the whole, readable and informative and has a sharp perspective. It is also a useful book for those keen to understand women's issues in India.