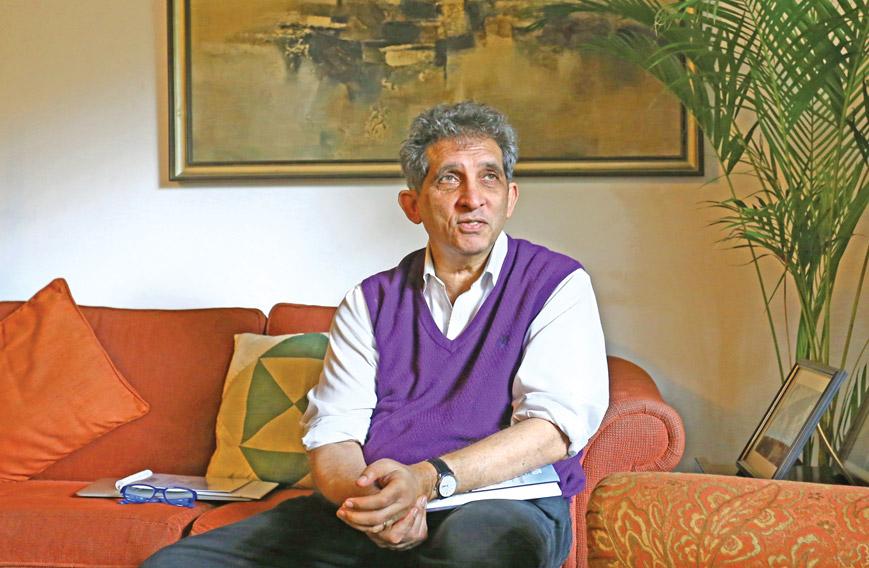 Civil Society News, New Delhi
Published: Mar. 03, 2016
Updated: May. 01, 2017
Shyam Bhatia is back for a week at his mother's house in New Delhi. It is the launch of his book on the many years he has spent at the frontlines of journalism that brings him here. He has been an outstanding foreign correspondent, breaking innumerable stories out of West Asia — often at great personal risk. Bullets and Bylines now tells us Shyam's story as he did those stories.
The journalist's journalist, Bhatia is engaging and easy to talk to. The raconteur in him surfaces quickly. He is not working but he is full of energy and ideas and eager to know more. Our conversation is a lot about Delhi and India and, of course, the state of journalism.
"It is not an easy book to do," he tells us about Bullets and Bylines. "It is your personal life and you wonder how much you should reveal." There is also the challenge of being at the centre of things but not projecting oneself as some kind of superhero.
Bhatia's career, however, has been a very exciting one. How many of us have been kidnapped in Afghanistan by the Mujahidin or hounded out of Iran? His experiences, told in the simple prose of a seasoned reporter, make the book a page-turner.
Every chapter is thrilling. There's one on how he broke a story on the Egypt-Israeli peace talks and another on his arduous journey to meet the Marsh Arabs. He writes about Benazir Bhutto and how he met Yasser Arafat after being stonewalled. The book is peppered with slippery spies, spooks and seedy dictators.
Reading between the lines is another story of the perils journalists face reporting from war zones. The journalist is just a vulnerable civilian in a tricky situation. Bhatia has, aptly, dedicated his book to his many ...