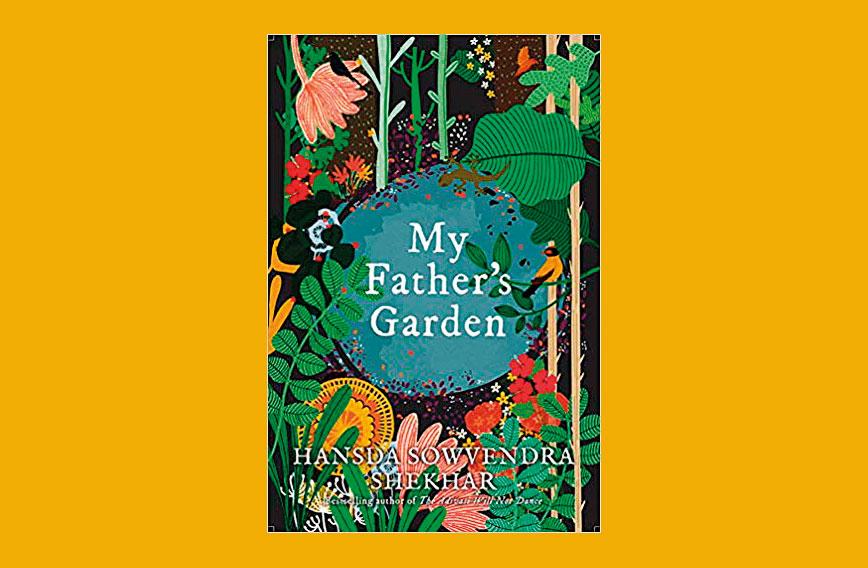 An Adivasi's search for love
Anita Anand
Published: Apr. 10, 2019
Updated: Apr. 23, 2020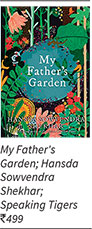 In 2017, Hansda Sowvendra Shekhar found himself at the centre of a storm when his book, The Adivasi Will Not Dance, was published. His own Santhal community demanded that the
book be banned because of its depiction of Adivasi women.
The short story in question, "November is the Month of Migrations", described an impoverished Santhal family travelling from Jharkhand to West Bengal as part of its seasonal migration for work. While waiting for the train, one of the daughters has sex with a non-Santhal policeman, drawn in by the bread pakodas in his hand.
Shekhar was accused of portraying Adivasis in a poor light and denigrating Santhal women. The protesters, many of them Santhal academics and writers, harassed him online and in offline forums. His effigy and copies of his book were burnt.
Shekhar, a medical doctor working for the Jharkhand government, found himself out of work. His book was banned in Jharkhand and he was suspended from service.
The ban had the effect all bans have — it accelerated sales and made him somewhat a hero. There were signature campaigns protesting against the ban. Soon, Shekhar was doing the rounds of lit fests and being nominated for book awards and citations, though accolades were not new to him. Prior to The Adivasi Will Not Dance, Shekhar had already been heralded as a bold young voice in emerging Indian literature.
The Jharkhand government lifted the ban on the book after four months. A year later Shekhar was reinstated and back at work.
His recent book, My Father's Garden, has a beautiful cover depicting flora and fauna. The 192 pages move fast, assisted by a large font size and generously spaced rows. The book is divided into three short stories.
In the first story, titled "Lover", the narrator describes graphically his sexual experiences with gay lovers as a college student. In some ways, this was his first experience with class, caste and, often, unrequited love. Shekhar's writing about sexuality is unlike any other Indian author. He writes boldly and frankly about sexuality and, more specifically, gay sex.
"I try to create characters that my readers might keep in their minds even after they have finished reading that story or novel. Sexuality — gay or whatever — is also a part of creating a character," says Shekhar.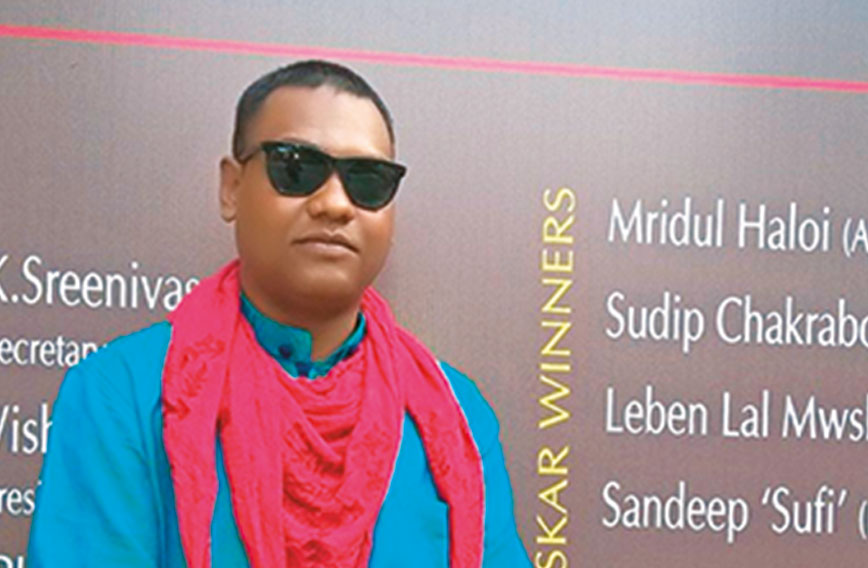 Hansda Sowvendra Shekhar
An only child, Shekhar's parents — unlike many Santhals — are educated professionals. His parents worked in a copper mining company in which his father was a chemist and his mother a doctor. His father's ambition was that Shekhar should become a doctor and so he did.
The second story, "Friend", is the narrator's experience of being posted as a doctor in Pakur in Jharkhand. Not knowing anyone, he is befriended by a man who helps him settle into life in Pakur but turns out to be of questionable character. They become friends but, as the story moves on, there is betrayal and disillusionment about the nature of their friendship, and everything that surrounds them.
In the third one, "My Father's Garden", the author writes about his father who found pleasure and solace in his garden whenever he felt life had let him down or he felt defeated. His son, a witness to these developments, searches for ways and means to tell his father about his sexuality. But he just cannot. So much is left unsaid. Shekhar's delicacy in dealing with complex and multiple emotions is supreme in this story.
In all three stories, there is love, longing, desire, sadness, loss, joy, exclusion. No emotion is missing. Underlying each story is the constant reminder the author feels of being the other, a Santhal and an Adivasi outside the Indian mainstream.
The Adivasis comprise several groups of indigenous tribal communities. According to the 2011 Census, about 8.6 percent or about 140 million of India's population are Adivasis.
Their history is a saga of oppression and exploitation, first under the British and then in free and democratic India. The British took over their forests to extract timber, forcing them to live on the outskirts of their jungles. Then, post-Independence, tribal communities continued to be dispossessed of their remaining lands so that dams and other infrastructure could be built.
Shekhar's writing is political, but he doesn't wear his politics on his sleeve. It is cleverly disguised in the crevices of his sentences. His short, direct sentences make an impact. He doesn't spend time creating atmosphere.
On how his fiction is informed by his personal life, he says, "I think personal could be defined more accurately if the genre is non-fiction. The things I write — or mostly write — are fiction. I take cues from the things I see around me and fictionalise them accordingly. In terms of holding back, I just try to create work that I would be happy with."
Reinstated in his job as a doctor, Shekhar is now in Chandil, Jharkhand, where, in his free time, he reads and writes and is unable to make the time for lit fests.
How has the ban on The Adivasi Will Not Dance and his suspension from his job affected him? What has he learnt from it? "I have learnt to move on and focus on my work," he says.
For the time being, 36-year-old Shekhar's greatest satisfaction is that his writing is accepted, read, appreciated, discussed and recommended. What more, indeed, could an author want?
(Anita Anand is a development and communications consultant and writer.)