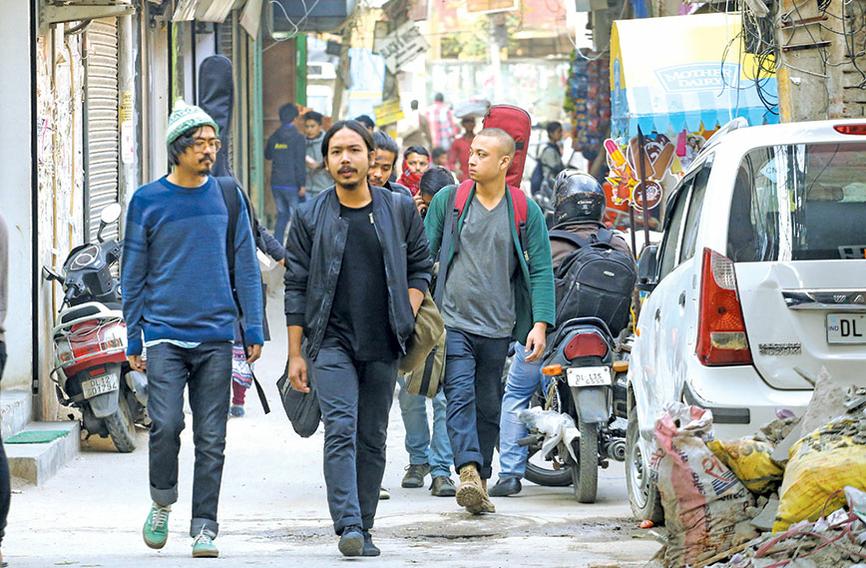 Youth from the Northeast face humiliation, racism and lack of worker rights
The lost young migrants from the northeast
Published: Mar. 23, 2017
Updated: Jul. 28, 2017
Nandita Haksar's recent book, The Exodus is Not Over: Migrations from the Ruptured Homelands of Northeast India, features first generation youngsters from the Northeast who migrate to Delhi, Bengaluru, Goa and other places in search of work. Mostly, they find jobs as low-rung workers in retail, the hospitality industry or call centres.
Haksar relates the stories of Tangkhul Naga migrant workers from Ukhrul district of Manipur. She writes that it has taken enormous courage for Ngalatim Hongray, her brother, Yaokhalek Hongray, and Livingstone Shazia as well as RS Mayori to tell their stories: the humiliation and racism that they endure and the utter lack of worker rights. Haksar writes with passion and the book is engrossing.
Here is an extract:
Pamreiyo, or Ayo, as he was called, said he would help Livingstone find a job. The two men set off by bus and arrived at Brigade Road, the heart of Bengaluru's commercial centre and busiest shopping area. They literally went from restaurant to restaurant asking whether there were any vacancies. Everyone said they had none and the men returned disappointed. Livingstone was getting more and more anxious; money was running out and there was no job in sight.
After three or four days of searching, which meant walking for hours and knocking at doors, he found a job in a restaurant called Raaga's Raiin (sic) Tree off Brigade Road. The interview was in the basement and not in the restaurant. They were not asked to sit. The two men stood next to each other and when the manager asked Livingstone a question, Ayo, who was fluent in English, answered. Livingstone got the job with a salary of `2,200. It was his first job in Bengaluru, a city of 8.5 million people.
On the first day he went to work by bus. Once he was inside the restaurant, he suddenly felt absolutely alone; he had no idea what he was expected to do. He soon found out that his job was to wipe plates and cutlery. Livingstone stood by the cashier and wiped plate after plate after plate.
He would come in for work before the breakfast buffet and make sure that everything was nice and clean before the guests started arriving. And soon the plates would start coming up for wiping. He was not allowed to sit; he had to stand and wipe, wipe and wipe.
Barely had the buffet breakfast finished, when the lunch had to be readied and once again the wiping started. After lunch when the plates were all washed and wiped, he got time off. Finally, he could sit down and rest in the basement. There was no place to lie down.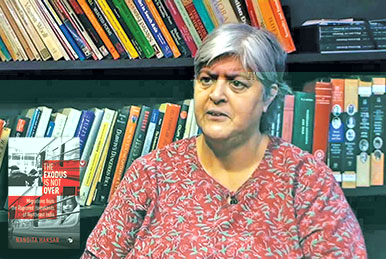 On his second day he found that the captain was a Kuki who was nice but could do little to help Livingstone. The cashier was a Goan and since he stood next to him, they could talk. The Goan turned out to be friendly and even taught him a little English. Livingstone learnt the names of the different kinds of plates and the cutlery; he learnt the difference between a dinner plate and a saucer, a teaspoon and a tablespoon.
Livingstone had picked up English in Ukhrul by reading whatever he could get his hands on, usually old newspapers such as the Sangai Express. As a result he could read even if he did not always understand the meaning of the words. At home he tried asking Ramtawon and Ayo the meaning of some words but they made fun of him. He knew they did it without malice but he felt belittled so he relied on his Goan teacher.
He had taken a bus to work on the first day, but then he discovered that there were shared autoricksaws. He would take the rickshaw in the morning but in the evening he would walk back, a distance of around four or five kilometres.
When Livingstone received his first salary, he gave it all to Ramatwon to pay for his share of rent and food. She gave him `200 for his expenses. The major expense was cigarettes, but he solved the problem by picking up butts from the restaurant and smoking them.
The working conditions were unbearable and Livingstone decided to quit. He was working from nine in the morning till nine in the night with two short breaks. He was not allowed to sit. It was very tiring and his legs ached from standing for nine hours. When the pain was too much to bear he would manage to get a little relief by sitting on his haunches for a minute or two when no one was looking, or by going to the toilet; but the manager would tell him not to take too much time.
Livingstone had discovered that there was a rivalry between the kitchen staff and the serving staff. The chef would refuse to give him an extra onion or tomato to make the lunch more palatable. He found the sambhar too sour and coconut in curry was something he was still not used to. He opted to eat when he got home at night, but that meant he had no food throughout the day.
When he informed the manager that he wanted to leave, he was told that he would have to wait till the end of the month to get his salary.
The night before his last day at Raaga Raiin Tree, Livingstone met with an accident. He was walking home at night when a bike hit him hard from behind and he fell. All he remembered was that he had taken two lightbulbs from the restaurant for his room and when he was hit, he was trying to save them. He woke up in a hospital.
When he opened his eyes, he remembered people asking him who he was. At the time he had no mobile or any identity papers; there was no way anyone could have found his identity. When he tried to speak, the words did not come out coherently, although he could understand what they were asking him. With great difficulty, he gave them the only number he knew: the mobile of his father's sister's son in Ukhrul. Livingstone heard them say he had given them only nine digits.
Even though he had managed to give his cousin's mobile number, he knew that his cousin did not have Ramtawon's number. His cousin would have to walk to his parents' home, which was quite far. Besides he would not dare go out at that time of the night. It just was not safe. But his words made no sense to the doctors looking down at him. Even if they had understood, would they have understood the reality of Ukhrul?
Livingstone slowly recovered consciousness. He realized he was in a Catholic hospital. He was able to give the name of his employers, but by then the restaurant had closed for the night. He wanted to go home. Then he noticed that the man whose bike had hit him was still there. He apologised and offered to take him home in an auto. When they reached, he gave him `3,000.
The next day Livingstone stayed at home and went to work the following day to collect his salary. They cut one day's wages and gave him the rest. But Livingstone was feeling lucky because he had 'earned' from his accident. He thought he deserved to rest for a few days before setting out to find another job.
It was then that a fellow Tangkhul called Ashang came to Ramtawon's house. He too was searching for a job and they decided to look for one together. Ashang had been studying in a Bible school and knew English fairly well.