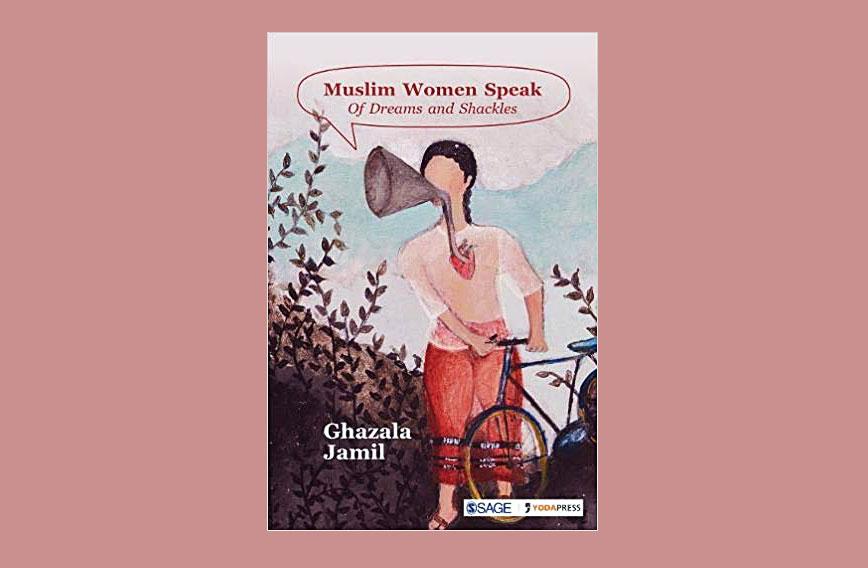 Girl from a ghetto: Dreams, ambitions of Muslim women
Published: Feb. 16, 2019
Updated: Feb. 28, 2020
he archetypal perception about Muslim women is that they are victims of Islam and of patriarchy. So they don't have any freedom to decide the trajectory of their lives. But is this really true? Ghazala Jamil, an Assistant Professor at the Centre for the Study of Law and Governance at Jawaharlal Nehru University, dissects this notion in her book, Muslim Women Speak. In doing so she also reveals the fallacies and fault lines of India's mainstream feminist movement and why the Muslim women's movement must cut its own path.
The research study was commissioned by the Bharatiya Muslim Mahila Andolan (BMMA) which has emerged as a frontline organisation for Muslim women due to its successful campaign against triple talaq.
The idea initially was to collect data on the aspirations of Muslim girls along with their social, economic and education status and then, on the basis of these findings, advocate changes in policy and welfare measures.
Jamil, however, argued that narratives were more important than bald data. Instead of going door to door with a questionnaire, a more holistic image could be captured by encouraging the girls to speak of their lives and aspirations. So, workshops were organised where the girls could come, bond with one another and speak frankly in a friendly atmosphere.
Since 2008, Jamil and affiliates of the BMMA have listened to young Muslim women in 23 urban and semi-urban centres in 12 states. Their research sought answers to several questions. Was there any unifying factor among India's diverse Muslim community? How could women raise their voices and articulate themselves? What was the impact of communal violence on young women? The girls were also asked to describe their lives, their dreams and aspirations, the mother-daughter relationship and their expectations from marriage.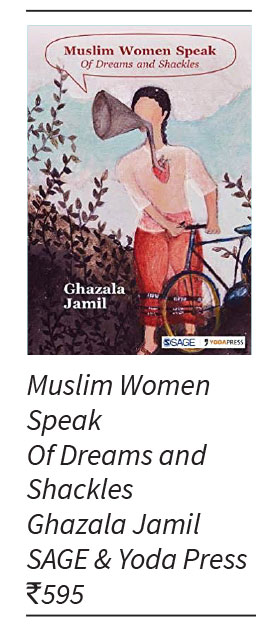 Since BMMA's partners were already working on the ground and were familiar with the girls' families, it made it possible for the girls to come to the workshops. Yet, they hesitated to speak. In Ahmedabad, some of the girls broke down and wept. The lady who brought them to the workshop said post the Gujarat riots the girls lived such isolated lives that they didn't meet other girls, didn't step out of the house and some didn't even know how to cross the road.
Jamil points out that Muslim girls and women suffer multiple types of oppression.
First of all there is what she calls structural violence by the State. Due to communalism, the community is forced to live in ghettoes for safety. But the State does not provide basic civic services. Take Mumbra, a locality in Mumbai mostly inhabited by the Muslim community. The electricity is irregular, drainage is horrible and waterlogging makes everyone miserable. In Ahmedabad there aren't any good schools where the community lives. The ones which exist are only uptil Class 8. Fearing for their safety, parents won't let their girls travel to schools farther away. So the girls drop out and get married. The number of dropouts appears to be substantial.
Yet the girls dream of working. They want to be teachers, doctors, lawyers, computer engineers. They have simple desires — a nice house, education, owning a scooty, joining Indian Idol and not having to cope with the conservatism of the community. Mostly it is their mothers who try to support them. The girls too try to lend some dignity to their mothers' lives by helping them with housework. They tend to downgrade their aspirations over time, believing they aren't achievable. They also have role models like Sania Mirza, Sonia Gandhi or Kiran Bedi.
The girls face discrimination within their families from the men and domestic violence. They related stories of extreme cases of domestic violence by husbands and fathers. Puberty is the time when all kinds of restrictions begin being placed on the girls. They are told over and over again that girls' place is in the home. The ghetto, or locality, acts as a collective in restricting the girls, preventing them from getting an education and working.
Most of all it is communal violence directed against them and their men that deeply affects the psyche of girls. When they talked about the impact communal violence had on their lives, they often broke down. Because of communal violence, the girls and women are not able to question patriarchy. "The experience of communal violence binds the women closer to their men more strongly than the shared experience of patriarchy binds Hindu women and Muslim women," writes Jamil perceptively.
The tragedy, she says, is that while Muslim women try to protect and care for their men in the face of discrimination and violence, the men do not reciprocate. They refuse to address patriarchy, domestic violence or the issues of education and employment for women. This kind of attitude isn't confined to religious and political leaders but often extends to men in academics, even scholars and intellectuals, writes Jamil.
So Muslim girls face multiple barriers. They can't be placed on the same footing as ordinary middle-class girls. This is why, says Jamil, Muslim women have to take up their own issues and not rely on the feminist movement in India which appeals for a unitary sisterhood and expects you to leave your identity behind. Muslim women are proud of their identity. They also can't subscribe to a 'man versus women' kind of view, writes Jamil. The feminists see men as powerful. This is untrue. Not all men are powerful and Muslim men are marginalised too. "Liberalism cannot be asserted as the only true value governing women's rights and behaviour," writes Jamil.