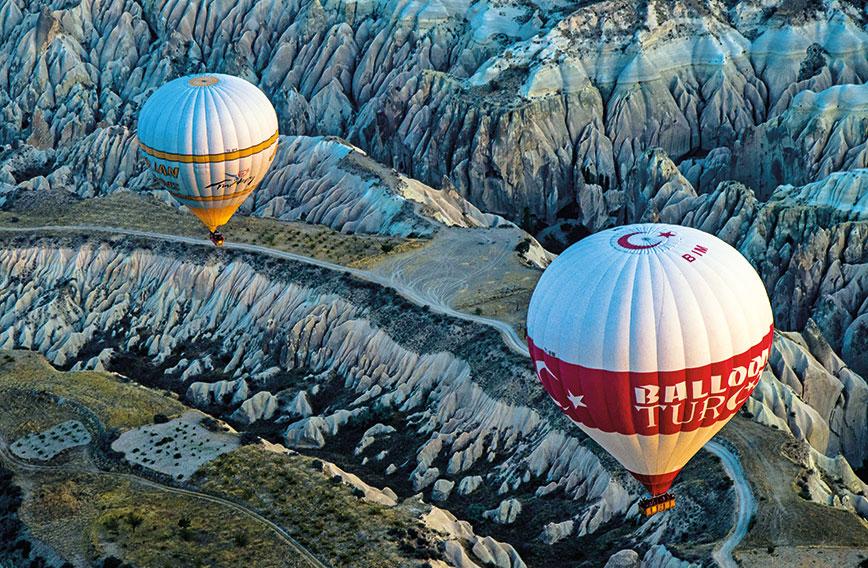 Best aero sports photo: 'Air Surveyors', a picture of hot air ballooning in Cappadocia, Turkey, by Dheeraj Rajpal M.
Skydiving to Kambla to skiing and more
Civil Society News, Bengaluru
Published: Jan. 17, 2019
Updated: Jan. 30, 2020
About 100 eye-catching pictures were displayed at an exhibition on 'The Great Outdoors' at Karnataka Chitrakal Parishath in Bengaluru over December 10-12.
Organised by Essen Communications and Karnataka Tourism, the photographs depicted the thrill of adventure sports and offbeat journeys of land, water and sky in India and abroad.
The photographs were divided into three categories- Aero Sports, Aqua Sports and Land Activities. A section on Karnataka highlighted the adventure sports potential of the state.
The Aero Sports Section was all about defying gravity - skydiving in Seattle, hot air ballooning in Turkey, aqua parasailing, para jumping in Tamil Nadu and sky diving with the Indian tricolour on Independence Day.
The Aqua Sports section had pictures of braving the rapids in Nepal, jet skiing in the backwaters of the Thirumurthy Dam near Udumalpet in Tamil Nadu and stunning pictures of marine flora and fauna and the underwater landscape in Indonesia, Malaysia, Maldives and the Philippines.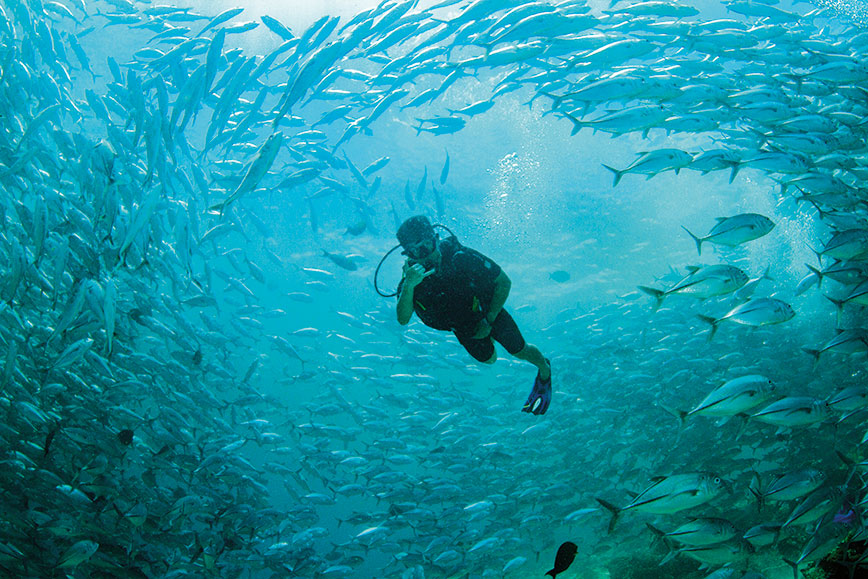 Best aqua sports photo: A scuba diver with a school of Giant Tavellys in Sipadan, Malaysia, by Dheeraj M. Nanda.
The Terrestrial Sports section featured the iconic Chadar frozen river trek, the Sar Pass trek, mountaineering in inhospitable spots in the Himalayas, bungee jumping in Rishikesh, cave exploration in Meghalaya, camping, wildlife safaris and riding on bare-backed elephants in Thailand.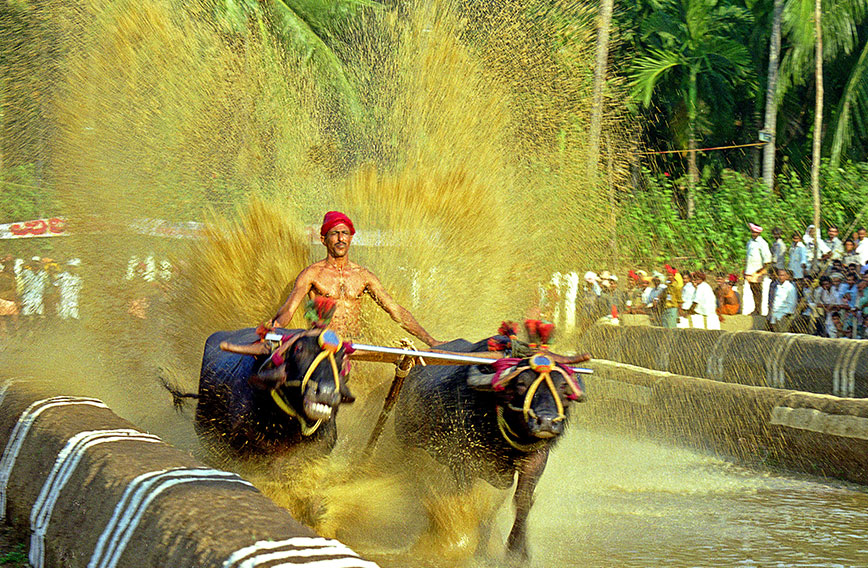 Best terrestrial sports photo: 'The Splash', a picture of Kambla, a rural sport in Mangalore, by Dr. Akhter Husain
Offbeat adventures included pictures of a muddy football match, skate-boarding, highlining and slacklining. The Karnataka section showcased rural sports like Kambla, off-roading in Sakleshpur, sport climbing in Bengaluru, highlining in Ramanagaram, biking acrobatics, a spectacular air show and trekking in Coorg.
Nineteen photographers, including from two adventure organisations, took part in the exhibition. Prizes were awarded for the best action photos in the three categories: aero sports, aqua sports and terrestrial sports.