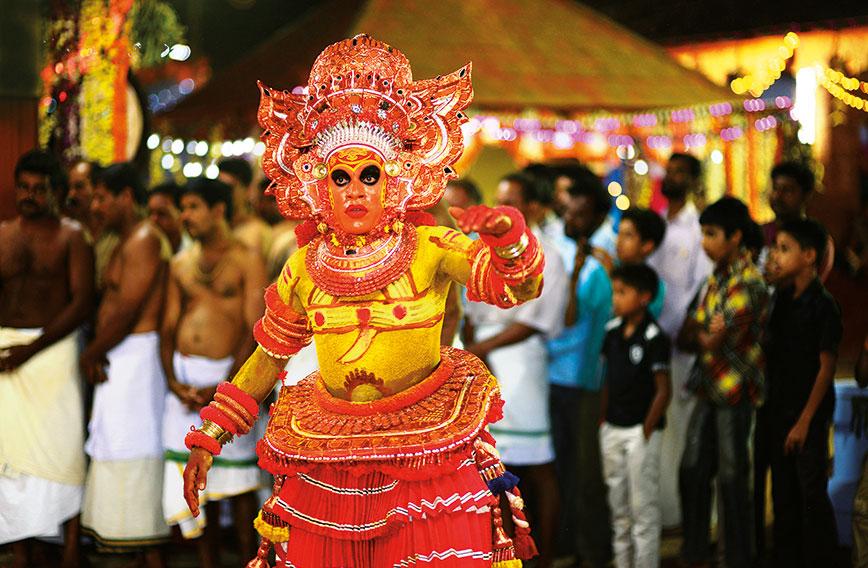 Picture of a ritual art form in Karnataka's coastal area by Dr Akter Husain
Festivals, fairs and rituals
Published: Dec. 24, 2019
Updated: Apr. 03, 2021
India's fascinating world of fairs, festivals and rituals came alive at an exhibition organised by Essen Communications at Karnataka Chitrakala Parishath in Bengaluru over December 19-22.
More than 100 photographs shot by 23 photographers depicted 'Fairs, Festivals and Rituals of India' from the states of Karnataka, Kerala, Telangana, Tamil Nadu, Maharashtra, Rajasthan, and Uttar Pradesh, as well as Ladakh.
The idea wasn't to hold a photography competition but to show people a slice of India's great cultural heritage. The display of pictures was a riot of colours and amazing sights. There were glimpses of the Pushkar Fair, the ritualistic movements of kolla and bhootharadhane and images of Theyyam performances exuding spiritual energy.
The exhibition included pictures of the riotous turmeric festival at Bhandara, devotees dancing at the Palkhi festival in Pandarpur, the saree and bike swag at the Shobha Yatra of Gudipadwa in Maharashtra, Bonalu celebrations in Telangana, the gentle cascade of flowers and milk during the Mahamastakabhisheka at Jain pilgrimage centres in Karnataka, buffaloes racing down a slushy track in Karnataka, the vibrant hues of Holi at Mathura and the colourful water regatta in Aranmula.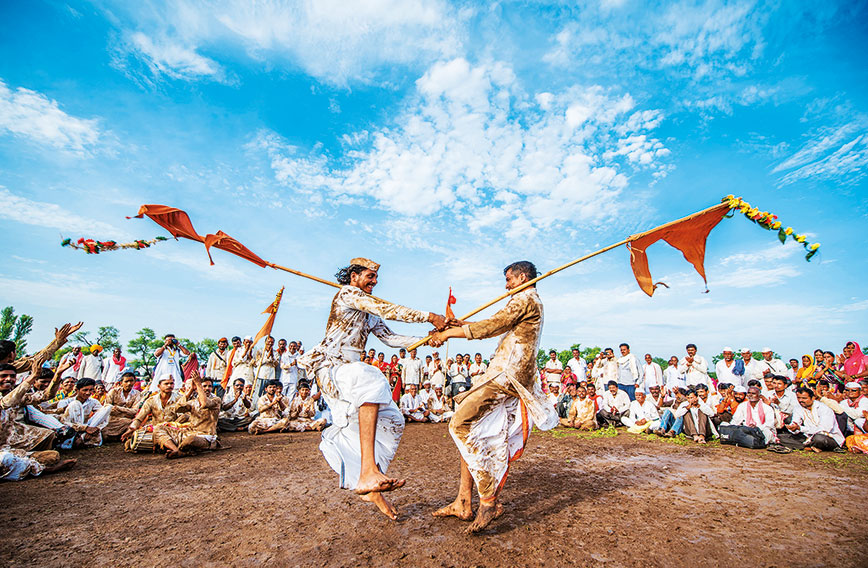 Shreenivas Yenni's photo of devotees dancing at the Palkhi festival in Pandharpu
Other eye-catching photos included those of Naga sadhus at the Kumbh Mela at Haridwar and Varanasi, Dussehra celebrations in Mysore and the Thrissur Pooram, a spectacular festival of caparisoned elephants.
The three best entries were:
Dheeraj Rajpal M. for his picture, 'Leap of Faith', of a Theyyam performance in Kannur.
Shreenivas Yenni for 'Devotees dance at the Palkhi festival in Pandharpur' in Maharashtra.
Uday Tejaswi Urs for 'Downunder' at Jallikattu in Madurai.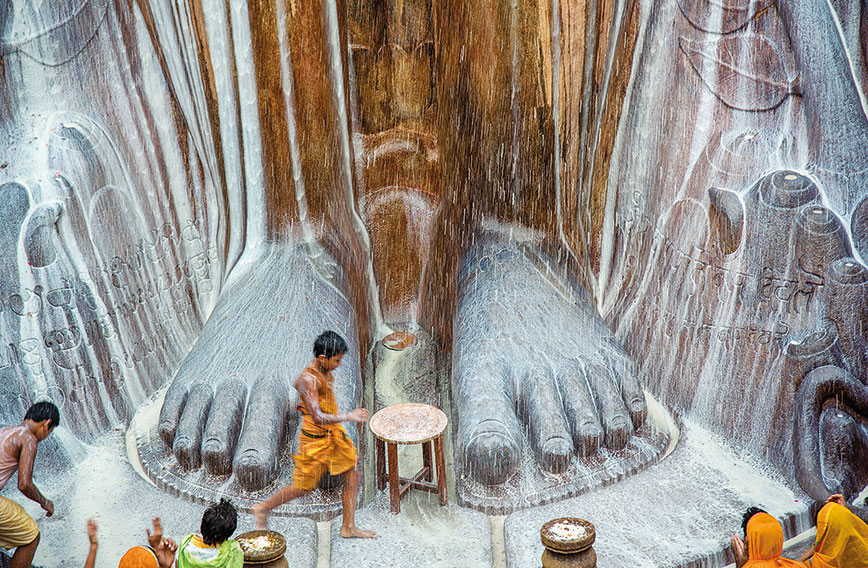 Milk Shower at Mahamastakabhisheka Shravanabelagola', by Shreenivas Yenni
Certificates of merit were awarded to:
Anita Mysore for 'Invoking Blessings' at Mahamastakhabhisheka, Shravanabelagola.
Shreenivas Yenni for 'Milk Shower' at Mahamastakhabhisheka, Shravanabelagola.
Padmanabha KG for 'A parade of Kerala's art forms' in Alleppey.
Dheeraj Rajpal for 'Dancing to the beats of chants and drums', a Theyyam performance in Kannur.
Dr Akter Husain for 'The Stance', of a ritual art form in Mangalore.
The exhibition was organised by Susheela Nair, travel writer, photographer and director of Essen Communications.