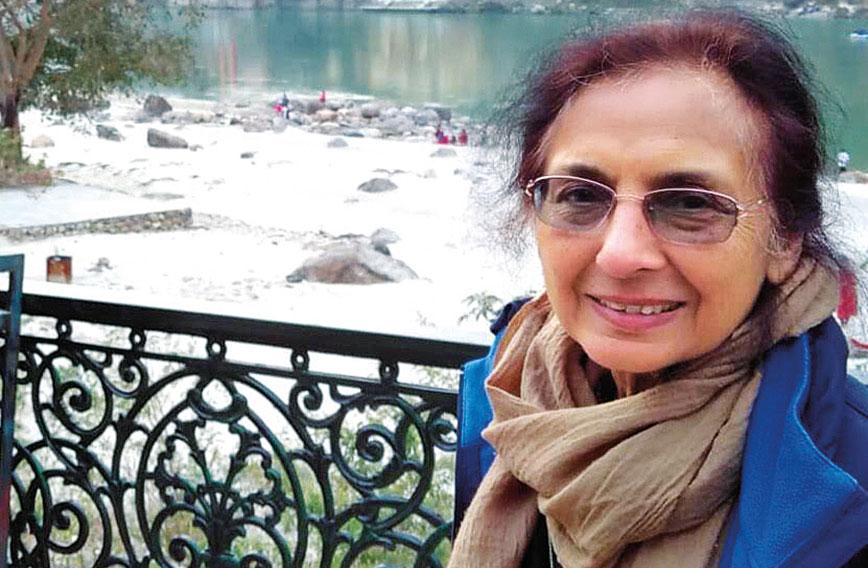 Veena Sharma on a journey of food discovery
Healthy basics: Vegetarian recipes from the Himalayas
Civil Society Reviews
Published: Jul. 14, 2021
Updated: Sep. 20, 2021
WHEN environmentalist Vandana Shiva started Navdanya Café in Delhi in early 2000 or thereabouts, the wholesome menu and organic values were a novelty. The café evoked curiosity. Those were still the days of burgers, fries and fizzy drinks. White rice and Green Revolution wheat were staples in middle-class households and ghee had been taken off kitchen shelves because it was believed to cause heart disease.
Shiva was promoting a reversal, a return to roots. She was asking India to go back to a food culture which she emphasized was healthy, tasty and would conserve India's biodiversity. For long an activist for organic food, she had decided that just talking wouldn't do. She chose to demonstrate how good the Indian diet could be. Her café, airy and simple, sold Delhi's thinking crowd the idea of consuming food that was organic and ethnic.
There was jaggery instead of sugar in your shikanji, poha made with brown rice instead of white, bajra roti laden with ghee, ragi idlis, sattu paranthas, paneer in amaranth gravy and desserts like jhangora kheer. The shelves were laden with organic farm produce sourced from small farmers.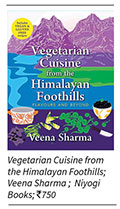 At her eatery in Dilli Haat, middle-class women pored over her menu and then exclaimed with relief: "Oh, this is kuttu ka atta.We eat that during our Navratri fast." Many items were from traditional recipes: "See, this is what my naani used to cook."
Over the years the ideas of the Slow Food Movement, espoused by Shiva and numerous environmental activists, are now accepted as the healthiest way to eat. Cooking organic, locally grown and freshly made food is seen as good for your body, your mind and for conserving India's amazing biodiversity. Consumer tastes too have evolved.
Many more stores promote organic foods. There is Whole Foods, Nature's Basket and 24 Mantra, to name a few. Products are sourced from farmer-producer companies and earnest NGOs working in remote areas.
Fab India's Fab Cafes have, in many ways, perfected the Navdanya model. Stylishly simple décor, an inventive menu and nice service, the cafes attract the chatterati and the well-heeled middle class. The food is regional and contemporary. The cafés' tagline, 'Eat Well, Feel Good', typifies the current thinking in food circles. From Ladakhi thukpa to Indian street food, biryanis, pizzas, desserts and drinks, it's all been revamped to be healthy and flavourful.
Ayurvedic cooking, which sees food as being key to a balanced metabolism and the equivalent of medicine, and the kitchen as an amazing pharmacy, is also trendy.
Regional cooking is gaining national prominence for being wholesome and life-giving. Vegetarian Cuisine from the Himalayan Foothills, a book by Veena Sharma, fits into this trend. She used to head the Swahili Service of the External Division of All India Radio and set up the Prajna Foundation, which works in Delhi's slums.
Sharma moved to a small apartment in Rishikesh where, as she strolled through bazaars, she discovered local grains, greens, nuts and fruits that were being slowly forgotten. There were spices, cereals, lentils and leafy vegetables which she hadn't seen before.
She set to work in her kitchen, melding local produce to come up with interesting dishes. The results from her experiments make up her homely cookbook.
"Seeds, lentils, and herbs like hemp, flax, unhulled local sesame, tor, kulath or gehet, bhatt, Harsilke rajma, jakhiya, faran, chora, and many others called out to be brought into my kitchen. I slowly began to realize their special benefits for the body, which in turn is deeply connected to the mind," she writes. The recipes follow Ayurvedic principles and try to achieve a balance of taste and nutrition.
Each chapter is devoted to a specific food group. There are recipes on legumes, seeds and herbs, the coconut, a section on vegan dishes, soups, chutneys and foods that soothe. There is a special chapter on Rishikesh's street food, stuff that pilgrims pick up and eat on the go. Shah also discovers a 'dard maar' leaf which, to her amazement, alleviates a friend's swollen ankle.
The recipes don't need a plethora of ingredients and are easy to rustle up. Try your hand at horse gram kebab, or cook with bamboo shoots and amaranth leaves. Learn how to make a vegan paneer, finger millet kadhi or an Indian gooseberry chutney. Round off with a barnyard millet pudding. The book has pictures so you can see what the dishes should look like. Food needs to look appetizing too. Sharma's cookbook is also a journey into the bazaars and farmers' markets of Rishikesh. With her you can wander through a world teeming with variety — the kind that is the basis of creative cooking and memorable meals.
----------------------------------
RECIPE
Horse Gram Kebab
Soak overnight kulath/gehet daal half cup/ Split Bengal gram (chana daal) half cup.
Boil both the daals separately with salt (to taste) since the daals have different cooking times. Start with just enough water and add water, if needed, till the daals are soft and can be easily pressed between the fingers.
Roughly mash the daals together using a potato masher or fingers or just a ladle. The mash will be coarse and there may even be some stray grains left intact.
Add freshly chopped coriander 6 tbsp,
ginger 2 tbsp, chopped green chilli 1 tbsp, coriander (dhania) powder 1 tsp, cumin (jeera) powder 1 tsp, mango powder (amchoor) 1 tsp, black salt (kala namak) 1 tsp, dates 5 (soaked in warm water for 1-2 hours, then chopped coarsely). Optional: Raisins 1 tbsp, cream 2 tbsp.
Mix well. Make flattened rounds, the size of aloo tikkis about 2 inches in diameter.
Press both sides into a tray of unhulled sesame seeds or sprinkle the seeds on them and press gently on each side. (White sesame seeds can also be used.)
Cook in a non-stick pan with minimal sunflower oil, flip when one side looks golden and crisp.
Serve with a chutney of your choice.