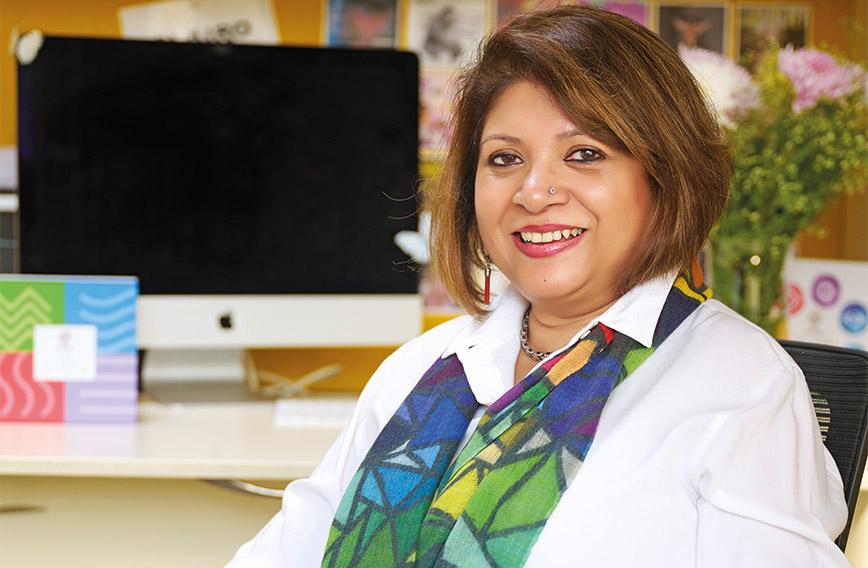 Peali Dutta Gupta: "Each chakra has a certain essence that helps energize the chakra"
Out of whack? Try Praana
Surmayi Khatana
Published: Jan. 23, 2023
Updated: Apr. 07, 2023
USHER peace and spirituality into your home with Praana's range of soy candles, essential oils, diffusers and roll-ons. Started by graphic designer Peali Dutta Gupta during the trying days of the Covid-19 pandemic, Praana's mission is to help people achieve a state of mindfulness and calm. "Each essential oil has certain qualities. Lavender, for instance, is calming. The aim is to find balance by using the senses," says Dutta Gupta, a practitioner of reiki and meditation who is doing a course in aromatherapy. She wanted to share her ways of meditation, aromatherapy and spirituality with other troubled souls during the lockdown. Dutta Gupta has her own studio, Pealidezine, in Vasant Kunj where Praana too is located. She has worked with newspapers like HT City, The Tribune, and designed coffee table books for over 20 years. All Praana products have been as a designer with an eye for detail and style.
The Chakra Collection — the first that Praana began with — is inspired by the seven chakras of the body. Each essential oil is matched to a chakra and can be used for meditation. The chakras are imbued with the seven colours of the rainbow. The team of graphic designers at Praana tuned into the vibes and perception of each rainbow colour to match them to an aroma.
"Each chakra has a certain essence that helps energize the chakra," says Dutta Gupta. The Chakra Collection consists of seven diffuser oils and is priced at `2,100.
The soy candles are hand-poured, vegan, and organic. The Chakra Collection of mini soy candles is priced at `1,900 and can be sent across India. For people trying spiritual healing and meditation for the first time, the Chakra Collection is a perfect starter kit.
The Zodiac Collection, the latest in Praana's catalogue, includes aromatic candles and essential oils specifically matched to Zodiac signs. The diffuser oils have been blended for each Zodiac's traits. Calming and relaxing oils like lavender, frankincense and peppermint are for Aries who are considered bold and fiery. Spicy scents like sandalwood and rosemary are for Aquarians to spark their creativity. For those interested in the Zodiac, the collection makes for a fun and intriguing gift.
Praana's Elements Collection focuses on air, fire, water and earth, the four elements that comprise the earth. The earth diffuser oil and candles are a blend of sandalwood and jasmine and the fragrance is earthy. Rosemary and frankincense come together for the fire element. A soothing jasmine and orange blend describe water. Lavender and the sharp notes of eucalyptus depict air. The colourful and aesthetic candles are priced at `1,700.
Behind Praana is a small team consisting of Shamik Kundu, product development manager, and Karan Khanna, head of operations. They are both also part of Dutta Gupta's graphic design studio.
Leela and Muskaan are product packaging assistants. The packaging team comprises predominantly of young women between 20 and 24 years of age and this work enables them to financially support their families and pay for their children's education. One of the reasons Praana was started was to help young women earn an income and escape situations of domestic violence.Dutta Gupta says she'd like Praana to graduate from being a micro home-based enterprise to becoming a larger enterprise that will provide employment, healing and hope for victims of domestic violence.
The inspiration for new products is driven by Dutta Gupta's own experiences in spirituality, pranic healing, and meditation along with her friends' and family's experiences.
Praana has tied up with producers of essential oils who customize the oils according to their needs. The oils are derived from flowers, bark and other natural sources. All raw products and samples are tested by the Praana team and tweaked to perfection. "There is a lot of trial. I use the samples, try them out in my home, give it to my friends, then customize it all," says Dutta Gupta.
It is word of mouth and sharing with friends that has helped market and sell Praana products. Purity, honesty and style have earned Praana a place on the shelves of Silhouette, a salon at The Oberoi in New Delhi.
Dutta Gupta hopes her products will be available in more stores and outlets. Praana's offerings have visual and olfactory appeal. This year there has been an uptick in their sales during Diwali. "Many people pick up Praana products as gifts for their friends and family for the balance they need and also the packaging," she says.