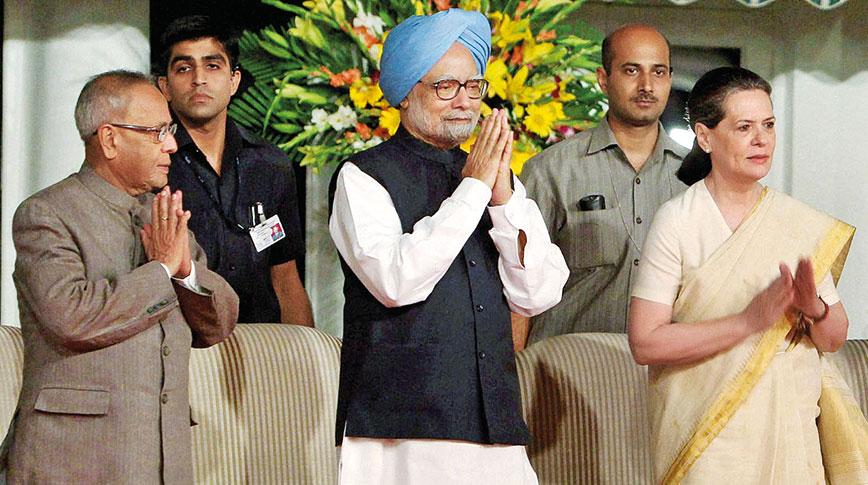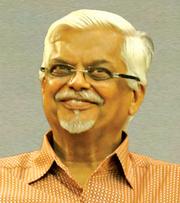 SANJAYA BARU
That she could speak in Hindi, even if with a heavy Italian accent, endeared Sonia Gandhi to millions of Indians. One of the factors that enabled former Prime Minister P.V. Narasimha Rao to acquire and retain the leadership of the Congress party after 1991, securing support even from many opposition party leaders, was his mastery of Hindi and Urdu — Hindustani, so to speak. Not having made much of an impression in his brief tenure as PM, Karnataka leader H.D. Deve Gowda is reportedly learning Hindi to prepare himself for a second innings in New Delhi. Even though he did not know how to read and write in Hindi, former Prime Minister Manmohan Singh overcame that political handicap by reading his Hindustani speeches in either Urdu or Gurmukhi script.
Hindi/Hindustani is the language of national politics in India. However, at the state level fluency in the language of that state is key to political relevance. If all politics is mediated and articulated through one's mother tongue, English language political analysis and reporting are at best a distraction. The movers and shakers of Indian politics operate in the vernacular. Our so-called 'public intellectuals' who hold forth in English in the media have a limited cache.
Thus the disconnect between English language media and political discourse, on the one hand, and politics on the ground. Even so-called social media has limited reach if its language remains English. A proper political appreciation of this phenomenon is quite recent. Even during PM Atal Bihari Vajpayee's time the government of the day paid undue attention to the English media. Of course, Vajpayee enjoyed enormous popularity in the Hindi media and the Bharatiya Janata Party (BJP) was not yet paying serious political attention to non-Hindi speaking states, as it is doing now.
Taking note of the changing language of Indian politics the Manmohan Singh government paid a little more attention to the non-English, non-metro media. As Media Advisor to the PM, I was witness to amusing situations when English language editors based in New Delhi were horrified to find themselves treated on a par with the editor of a Daily Thanthi, a Lokmat or a Bartaman. Narendra Modi and his aides have extended this logic to virtually ignore English language media and focus all attention on Indian language media.
While the BJP is coming to terms with the role of language in politics it is as yet unable to liberate itself from its Hindi mindset. The party's inability to make inroads into southern India stands testimony to this. Apart from articulating its views in the language of the people, the BJP also needs leaders from non-Hindi regions with a wider national appeal for the party to make a dent in non-Hindi areas — just the way Modi was able to reach out to a Gujarati audience and firmly embed them within the BJP's core base.
Following Modi's Gujarat strategy, the party's regional leaders in Maharashtra, West Bengal, Odisha and the southern states will have to find the language in which they can establish an emotional connect between their constituents and the national party. In Maharashtra, for example, the BJP's outreach remains constrained by the active presence of the Shiv Sena and leaders like Sharad Pawar who continue to occupy the imagination of the Marathi mind. While the BJP may have partly overcome the caste barrier in politics by appealing to a larger religious identity, language remains an issue that its essentially Hindi core has to deal with.
Consider the experience of the Congress party. Its decline over the past quarter-century mirrors the decline of regional leadership within the party. The assumption that the party can continue to ride on the historic pan-Indian appeal of the Nehru-Gandhi family is now outdated and needs a rethink. All the Congress men and women who have regional appeal are now outside the Congress — Mamata Banerjee, Sharad Pawar, Y.S. Jagan and such like.
To take the argument forward, political leaders with a regional base remain constrained by their language if they cannot appeal to voters beyond their linguistic base. Thus, none of Tamil Nadu's hugely popular leaders were ever able to make an impact outside their state. The Telugu Desam's popular founder leader, N.T. Rama Rao, tried to appeal to voters in neighbouring Odisha and Tamil Nadu without any success.
What of the Muslim voter in India? It is often imagined that there is in fact a pan-Indian Muslim vote defined purely by religious affiliation. The leader of Hyderabad's Majlis-e-Ittehadul Muslimeen (MIM), Asaduddin Owaisi, has been trying to extend his constituency beyond the confines of the Old Hyderabad state, contesting elections in Uttar Pradesh and Maharashra, but with little success. Neither Islam nor Urdu are adequate basis for creating a vote bank. Owaisi was told in Uttar Pradesh that he is not a 'son of the soil'. In Kerala, the Muslim voter still speaks Malayalam, though that may be changing. While his regional identity may be limiting Owaisi's political reach, the fact that he can speak in Urdu to a pan-Indian Muslim audience means he has the potential to become a pan-Indian Muslim leader.
Tailpiece: A few months back I found myself at a business event in Chennai with Defence Minister Nirmala Sitharaman. The subject of her near hour-long speech was India's new defence procurement policy. The large auditorium where the meeting was hosted by the Defence Research and Development Organisation (DRDO) was packed to capacity. Sitharaman's topic was not such that it would invite an emotional response from the audience. But her speech did. She spoke in Tamil, without a pause, without an error, without slipping into English, explaining in great detail such boring stuff as who gets to produce what and where in defence manufacturing. Yet, she got thunderous applause at the end of the speech. The Chennai audience was delighted that she spoke to them in Tamil.
Sanjaya Baru is a writer based in New Delhi