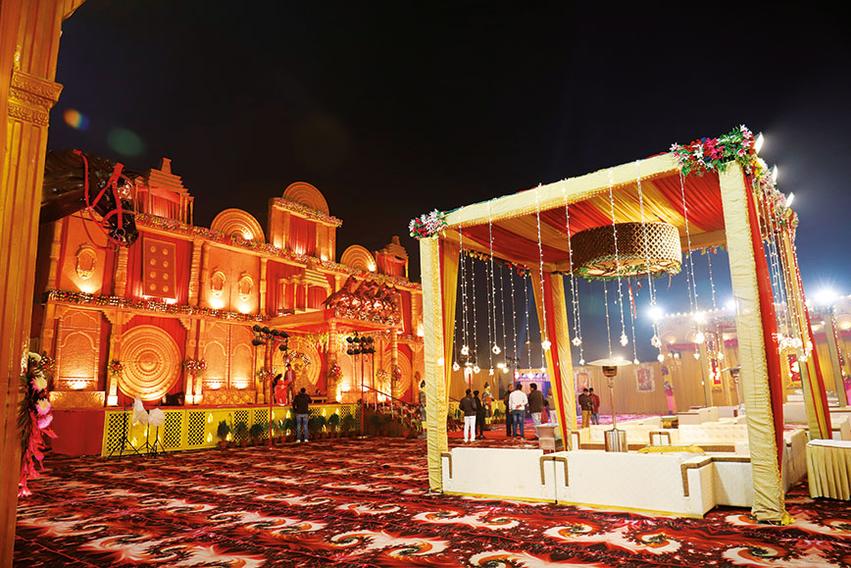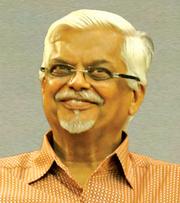 SANJAYA BARU
In the mid-1980s, when I was teaching at the University of Hyderabad, I invited the then finance minister of West Bengal, Dr Ashok Mitra, to deliver a lecture on centre-state financial relations. Dr Mitra had, by then, become an important spokesperson of fiscal federalism. It was also the time when the Communist Party of India (Marxist) and N.T. Rama Rao's Telugu Desam Party (TDP) were virtual allies. NTR had coined the phrase "the centre is a conceptual myth" demanding more powers for state governments.
A day before Dr Mitra's arrival in Hyderabad I received a call from the owner-editor of the Eenadu media group, Ramoji Rao, inviting me to dinner at his place in honour of Dr Mitra. Rao was a key supporter of NTR and had become active in national politics, mobilising support for NTR's idea of a 'National Front' against the Indian National Congress.
"I believe you are Dr Mitra's host in Hyderabad", said Rao, "do join me at my place for a dinner that I am hosting for him." I readily agreed. I was, at the time, also a columnist for Rao's English language daily, Newstime.
Next evening, Dr Mitra and I drove together to Rao's luxurious home in Hyderabad's Begumpet area. I was surprised to find that there were only four of us at the dinner — Dr Mitra, Rao and the TDP member of Parliament P. Upendra. Once we settled down for dinner, seated on four sides of a large table, the food began arriving. One by one some 20 different dishes filled the entire table. As a young man I was quite prepared to get a bite of every single vegetarian and non-vegetarian dish. Dr Mitra served himself two dry chappatis, a little dal and vegetables and yogurt. The startled host had to be modest too.
As we drove out, Dr Mitra asked me, "Why do the Andhra rich show off like the Punjabis? In Kolkata no businessman would have the gumption to serve such a meal to a Communist politician."
It's a view I often heard from traditional Marwari businessmen, not just those from Kolkata but also some from Gujarat and Delhi. The old wealthy classes shied away from showing off their wealth. That was in Nehru's and Indira's India. Even today many traditional business families from the Marwari and Jain communities remain discreet in their display of wealth. The Punjabi business families of north India, the Reddys and Kammas of Andhra Pradesh and Telangana and many other newly rich communities across India have no such qualms. India's new super rich have no inhibitions in displaying their wealth. The famous Ambani home, Antilla, in the heart of Mumbai, with its view of the metropolis's slums on one side and the sea on the other, is a striking example of such nonchalance.
Nothing brings out the eagerness of the rich to display wealth more than a wedding in the family. Many of these weddings are increasingly hosted abroad — from Phuket in Thailand to the south of France, from the Caribbean islands to Mauritius. But, every once in a while, a business family decides to host a wedding in India, at one of the many palaces of erstwhile feudals. The latest to do so was Mukesh Ambani who celebrated daughter Isha's wedding in mid-December.
Some analysts defend this ostentatious, if not always vulgar, display of wealth, arguing that there is no reason for the rich to feel guilty. They quote, with great elan, Comrade Deng Xiao Ping of China as having said, "To get rich is glorious." Deng, who famously said, "It doesn't matter whether the cat is black or white, as long as it catches mice," never really celebrated such wealth and its display nor is there any evidence, according to Sinologists, that he actually ever said this.
India is a nation of extreme inequality in which the media has become ubiquitous. In fact, Mukesh Ambani is directly responsible for widening social access to media with his low-cost Jio telecom that even the poor use to watch visuals of wealth on display in movies. In the India of the past, the poor were reconciled to their poverty and watched the wealthy merely with disdain or nonchalance. In this lifetime God has been kind to them. In the next maybe He would be kind to me. In today's aspirational India the poor want the trappings of wealth here and now.
Go check out how a household help, an auto-rickshaw driver, a vegetable vendor or a government clerk celebrates the wedding of his daughter. Everyone wants bright lights and loud music, greasy food and alcoholic drinks. The cost of weddings is going up. Forget the very poor, even the lower middle class is slipping into debt to host a wedding.
The so-called 'aspirational India' is fast becoming a 'frustrated India' because its aspirations are fast outpacing its economic capacity. Everyone loves his daughter, not just Mukesh Ambani. Everyone wants 'ghoda-band-baja'. Everyone wants a night of gay abandon. The Ambanis can have one with Beyonce. Film actors and actresses can have even more vulgar displays of wealth. Why should one's poverty come in the way of vulgarity?
Economists tell you that data does not show any widening of income inequality. The Gini coefficients are steady. Drive off any main road in any city centre to see the reality. The poor are there to see. The super-rich may be hiding behind walls, but every now and then they come out in their fancy cars, with firecrackers and loud music and make their presence felt. The real puzzle about India is, where is the social revolution? Where are the red flags?
Sanjaya Baru is a writer based in New Delhi