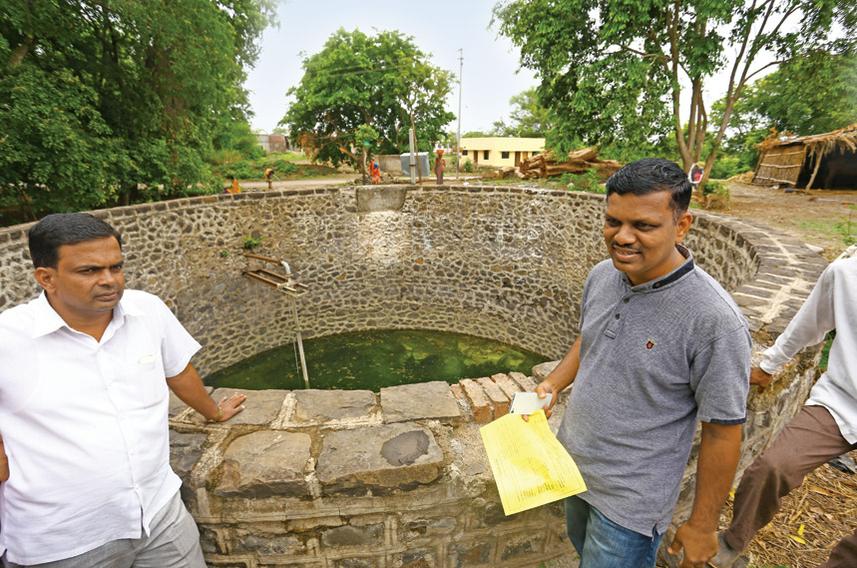 Satara puts its water systems back
Shree Padre, Satara
Published: Aug. 05, 2016
Updated: Dec. 05, 2016
In 1708, Shahu Maharaj, grandson of Chhatrapati Shivaji, the great Maratha leader, conquered Ajinkyatara, a fort built by Raja Bhoj in the 12th century. Ajinkyatara's strategic location in Satara district of Maharashtra helped the sturdy Marathas keep watch over south Maharashtra. Climb up to the fort and you get a bird's-eye view of Satara town and its surrounding hills.
Centuries later, another battle has started from this historic fort, a war of another kind — the war against drought.
The mantra of water conservation is spreading from here to parched villages in Maharashtra that were reeling under drought for three years.
This silent movement started when Satara's local daily, Sakal, issued an appeal to citizens to clean up the premises of the fort through shramdan (voluntary labour) on 10 January 2013. A favourite spot for walkers, it was littered with plastic bottles and garbage. A group of people turned up to help.
But on the second day just three regular visitors to the fort arrived for shramdan. They were Dr Avinash Pol, a dentist, Mahendra Jadhav, a building contractor, and Bhagwan Mahipal, a dealer in pump sets. Undeterred by the lukewarm response, they resolved to spruce up the fort's vast grounds themselves.
Every morning, from 6.30 am to 8.30 am, they would work. After a week, a curious onlooker, Dr Sharad Jagtap, joined them. One by one, more hands came forward. Soon, the fort was clean.
Dr Pol then suggested that they begin soil and water conservation work in the fort's 100 acres overrun by wild flora. It would help the crippling water shortage their town was facing. The volunteers readily agreed.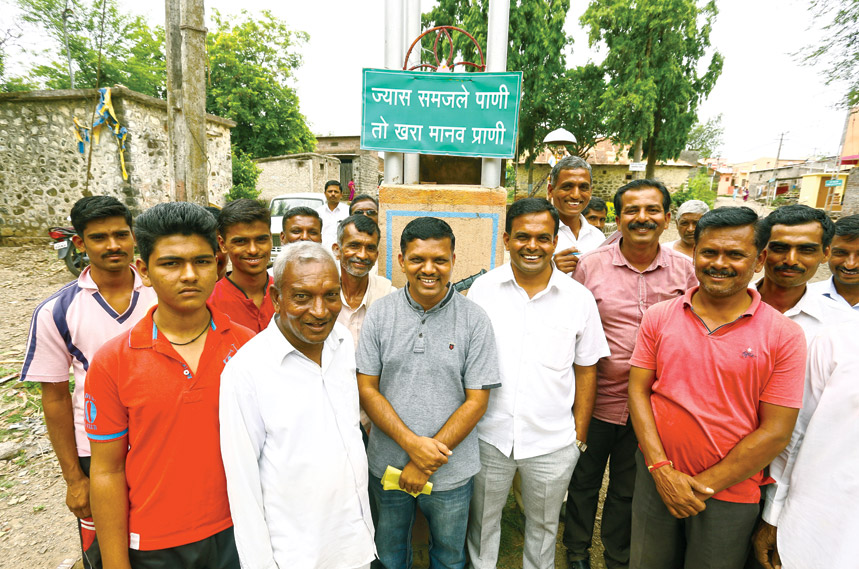 Dr Avinash Pol (centre) with residents of Velu village which is now zigzagged with water systems
For four years, rain or shine, 40 people ...