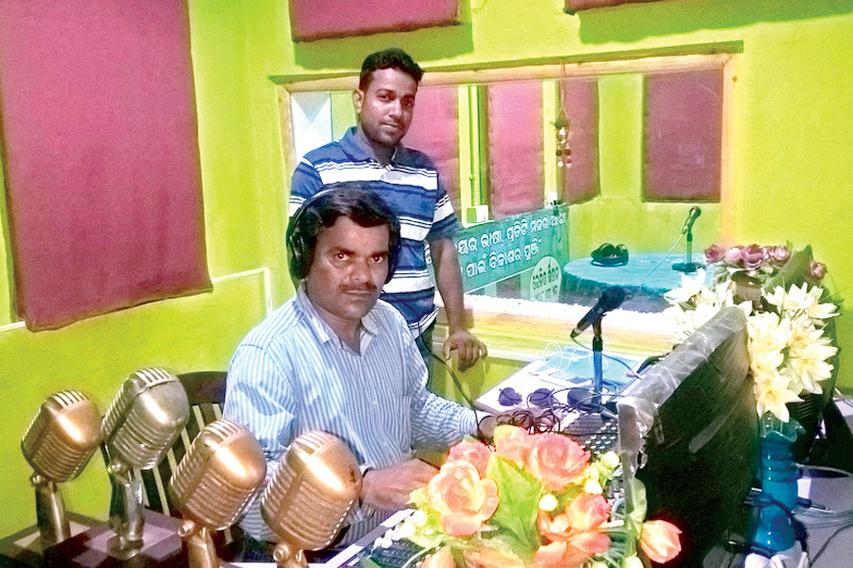 Women pluck betel leaves after radio campaign
Biswajit Padhi, Bhubaneswar
Published: Apr. 25, 2016
Updated: Dec. 05, 2016
Basanti Bhoi cultivates two gardens of betel leaves all by herself at Dhanahara village in Odisha. A year or two ago, a woman farming betel leaves would have been unthinkable. An age-old tradition barred women from entering betel enclosures. But today women in the district can grow betel leaves and work as labour in a betel garden.
It is a social revolution brought about by Radio Kisan, a community radio station. This year the station won two prizes: for promotion of local culture and for its path-breaking campaign, 'This is my right,' which broke social taboos that barred women from working in betel fields.
The Ministry of Information and Broadcasting gives these awards every year in three categories to honour the work of community radio across the country. Radio Kisan has now received an award from the ministry three years in a row.
Pradipta Kumar Dutta, founder of Radio Kisan, and his team are jubilant. They are stationed at Athantara in Puri district, around 23 km from Bhubaneswar. Radio Kisan has a licence to broadcast programmes in a radius of 15 km. The radio station is promoted by AID (Association for Integrated Development), an NGO that works mostly in the field of agriculture but tackles social issues as well.
"We have brought about long-lasting change," says a beaming Dutta. "Our effort has been most satisfying."
Farmers here grow black gram and paddy, but their main cash crop is the betel leaf. Input costs are high but so are the returns. Farmers say they earn between `12,000 and `15,000 a month by cultivating 60 vines of the betel leaf. They harvest more leaves in the monsoon when the leaf is at its crunchy best, but the price declines. Betel farmers earn more in summer when good quality leaves are scarce.
In ...