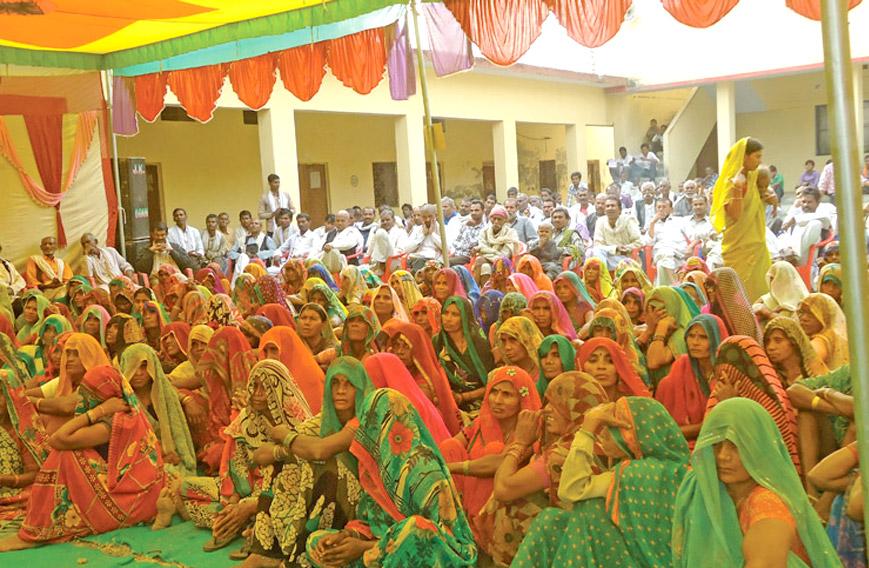 Bharat Dogra
Published: Mar. 28, 2016
Updated: Dec. 05, 2016
Despite all the rhetoric about land reforms, Dalits have been able to acquire only very small plots of cultivable land. According to estimates, just 44 per cent of Scheduled Castes own land as compared to 74 per cent of upper caste households in rural areas. Fields owned by Dalits are also extremely small.
Very few Dalits are able to acquire non-land assets. For instance, 96 per cent of Dalits do not even own a tubewell as compared to 86 per cent of upper caste households. And 52 per cent of Dalits do not even own a buffalo. It is also well known that Dalit women are the worst-off when it comes to land ownership.
Access to cultivable land is one of the most critical factors in mitigating poverty and hunger. When a family does not own land they are forced to migrate to cities to earn a living. Ownership of land encourages parents to send their children to school. It also enables poor families to grow some of their food and get better nutrition.
When the government does allot small parcels of land to Dalit households they are prevented from taking actual possession of the land by upper castes in villages. The Dalit households face habitual discrimination. They live in fear of powerful households in their villages and are not able to challenge them.
A public hearing on land rights of Dalits in Banda district of Bundelkhand region, organised on 29 November in Oran, a small town, exposed the arbitrary methods employed to prevent Dalits from acquiring land.
Ram Karan Adarshi, a senior activist of Gramin and Khetihar Workers Union (Rural and Farm Labour Union) said that efforts were recently made to enact legislation in Uttar Pradesh which would have facilitated transfer of Dalit land to others by removing the ...