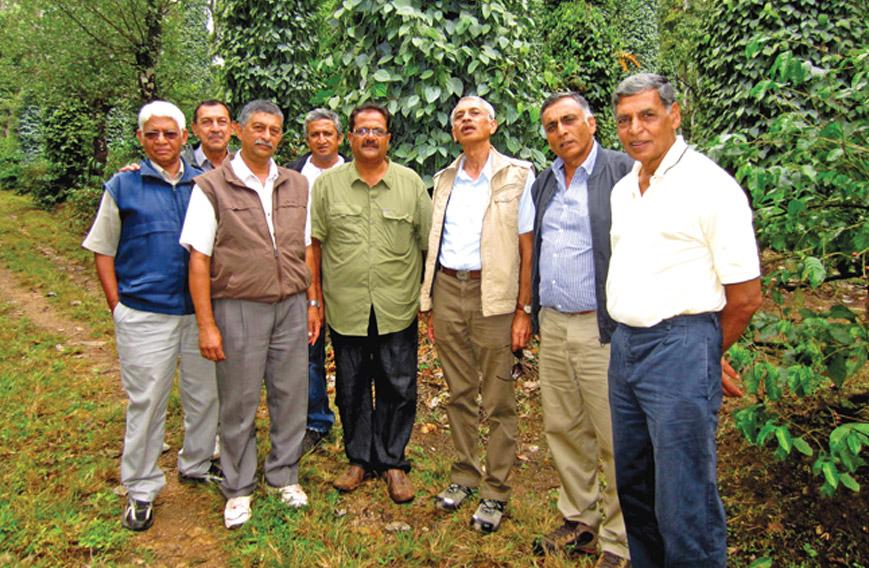 Kodagu coffee stays in the family
Shree Padre, Bengaluru
Published: May. 02, 2016
Updated: Dec. 05, 2016
In 2007, Greenhills Estate, a coffee plantation in Kodagu, fell on hard times. Its owner, A.T. Chengapa, had taken ill two years earlier and couldn't manage his affairs. Grappling with a financial crisis, he sold 25 acres to pay off his debts. But he still owed the banks Rs 40 lakh, Meanwhile, his plantation continued to decline.
Chengapa had two daughters. The younger one, Dalia, 35, resigned from her job at American Express and returned home to revive the family business.
"I had no clue about how to run an estate. Since Dad was ill, everything was in bad shape," recalls Dalia. "I really didn't know what to do. Many friends and relatives offered advice. But what we needed was practical help."
Their heritage bungalow was in a shambles. The plantation workers had all left. The yield of coffee beans had declined drastically. And the estate had very few irrigation facilities.
Dalia approached Care T Acres, a company in Madikeri that manages sick estates. After a visit, the company agreed to take over the 75-acre estate. In 2007, a memorandum of understanding was signed.
The company developed infrastructure. It built a tank and a pumping system. It invested Rs 20 lakh, generated from the estate itself, in the first two or three years.
"The results were amazing after just one year," recalls Dalia.
The yield of coffee beans has now risen from 250 kg to 800 kg per acre. Income from pepper climbed from Rs 2 lakh to Rs 37 lakh last year.
"Once Care T Acres intervened, all our troubles were over," says Dalia. "It still seems like a miracle to me. We never dreamed that a sustainable income was possible from coffee and pepper. We refurbished our palatial bungalow with the money and we can now keep it ...