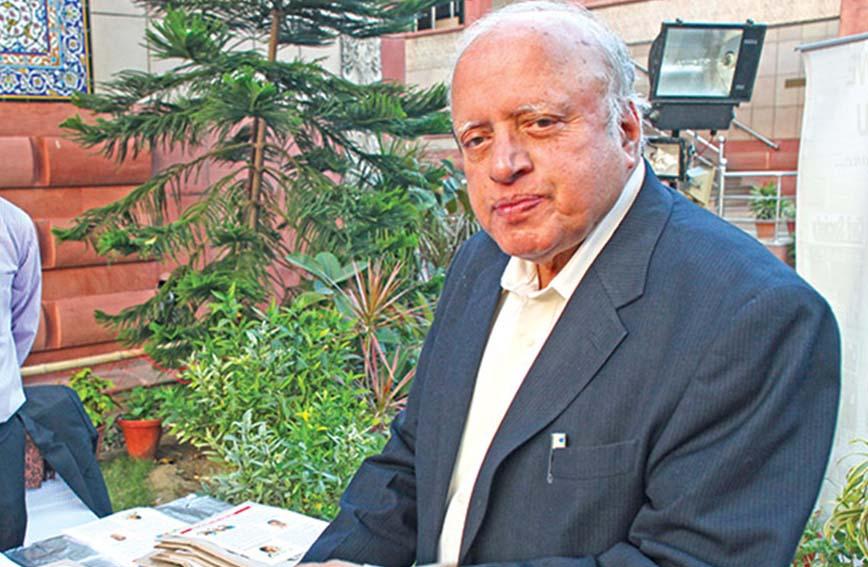 'A single Indian market is what farmers need'
Civil Society News, New Delhi
Published: Jul. 03, 2017
Updated: Nov. 09, 2018
The upsurge of violent protests by farmers in Maharashtra and Madhya Pradesh comes in the wake of seething discontent in the agricultural sector across India. Farmers have been contending with a range of problems, from lack of water to declining soil quality and rising input costs. Where they have overcome these issues and improved productivity, they have found themselves being denied fair prices.
While the knee-jerk political response has been to write off bank loans, the solutions that farmers need are in fact much more complex. There is no silver bullet. Reducing indebtedness provides relief, but the real challenge is in making farming sustainable and profitable.
State governments who want farm incomes to rise need to think long-term. At the national level a clear vision is necessary for the agricultural sector. Not only do the solutions lie across state boundaries, but the reasons for distress are mostly the same and farmers' organisations in different parts of the country are coming together.
The recent agitation began in a village called Puntamba in Ahmednagar district of Maharashtra on 1 June. The gram panchayat here had passed a resolution in April warning of a strike by farmers if the state government did not pay prices 50 percent above production costs for all crops, waive farm loans, increase the milk purchase price by `50 and provide subsidy for drip irrigation.
Farmers in Nashik and Ahmednagar have moved away from dryland agriculture (jowar, bajra) to growing grapes, pomegranates and vegetables. Many farmers have taken to dairy farming, especially in Puntamba.
The little-known Shetkari Sanghatana supported the resolution. The agitation spread on its own and crossed the border to Mandsaur in Madhya Pradesh. Interestingly, support also came from Rajasthan, where farmers called a strike. And, earlier, farmers from Tamil Nadu had protested for days together on the streets of the nation's capital.
This rising tide of discontent could perhaps have been avoided if the country had chosen to meaningfully engage with reports of the National Commission on Farmers (NCF) submitted more than a decade ago.
Headed by eminent scientist Dr M.S. Swaminathan, the commission recommended:
A substantial increase in agriculture-related infrastructure (irrigation, drainage, land development, water conservation, agricultural research and roads).
MSP for all crops, at least 50 percent more than the weighted average cost of production.
Timely data about spot and future prices of commodities through Multi Commodity Exchanges (for export crops) and APMCs.
A single Indian market.
The most important recommendation was that of a single market. The commission said that the hugely restrictive and trader-dominated Agricultural Produce Marketing Committee (APMC) mechanism "needs to shift to one that promotes grading, branding, packaging and development of domestic and international markets for local produce, and move towards a single Indian market".
Civil Society, which has interviewed Dr Swaminathan in the past, caught up with him in London for this interview on the current agitation.
More than a decade has passed since the National Commission on Farmers (NCF) report specifically recommended that the minimum support price (MSP) be fixed at production cost plus 50 percent. Why do you think governments have not implemented this recommendation?
Generally, in our country recommendations relating to the farm sector are not attended to in the same way as other sectors. I do not know why the government has not implemented the NCF recommendations. Only a few technical suggestions have been promoted.
The farmers currently agitating in Madhya Pradesh and Maharashtra are asking for an MSP of cost plus 50 percent for all crops. Is it a reasonable demand?
The MSP of cost plus 50 percent was suggested after careful consideration of the requirements for the economic regeneration of farmers in our country. Although they constitute a majority of the population, their economic well-being has not received the attention it deserves. This is one of the reasons poverty levels are high in our country.
It seems the current problem comes from over-supply. What do you think should be done to advise farmers on what to grow?
The current problem is not due to over-supply, but inadequate consumption. Hunger and malnutrition are widely prevalent and the Global Hunger Index 2016 prepared by IFPRI (International Food Policy Research Institute) ranks India 97th out of 118 countries. At the same time, we should help farmers with timely advice on land use planning based on both ecological and economic factors.
Efforts to link farmers directly to consumers and APMC reforms don't seem to have helped Maharashtra. What are your observations?
APMC reforms are yet to take root. It is not only in Maharashtra, but in other states also that market reform has not been attended to. Also, NCF recommended a single market in the country without restrictions on inter-state movement of farm commodities. This will cut down corruption and help farmers.
We have also been talking for a long time about building infrastructure for the farm sector like cold storage facilities and so on. But this hasn't happened on any scale. Industry is not investing. How can such infrastructure be built?
It is correct that post-harvest infrastructure is very weak, with poor investment from both the public and private sectors. This is why we have heavy post-harvest losses, particularly for perishable commodities like fruits, vegetables and animal products. Only of late some attention is being paid to this important factor.
Farmers are also subjected to global swings in prices. This year the price of soya bean crashed in world markets and that impacted farmers in MP who grow soya bean, we are told. The government also imports at will. What can be done to insulate our farmers?
Farmers are subjected to considerable price and market volatility. Soya bean is a good example. We need to have both a price stabilisation fund and effective global and national market intelligence. The import-export policies generally tend to favour both foreign producers and local consumers. Our farmers' interests are not generally kept in view while developing these policies.