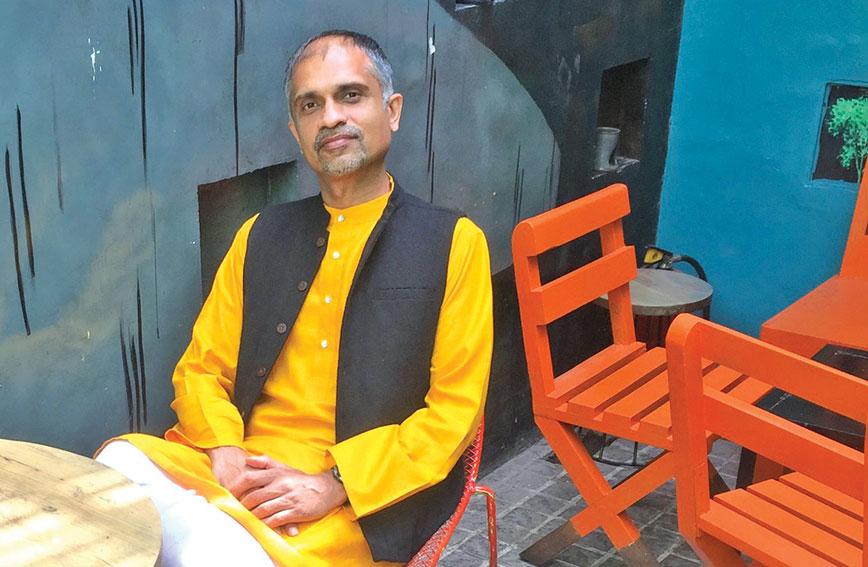 Anurag Behar: 'We are socially committed and clearly non-commercial'
'We are unusual as a university and attractive'
Civil Society News, New Delhi
Published: Apr. 03, 2017
Updated: Aug. 21, 2018
The Azim Premji University was founded five years ago to contribute to achieving a just, equitable, humane and sustainable society. Its founders were clear they wanted to strengthen nation-building and enliven the social sector. It was to be a university with a higher purpose beyond fees and degrees, and the rat race of employment.
But how does one translate idealism into reality? The founders began by defining their mission and vision in great detail. Next came the programmes, beginning with their core strengths in education and development. They handpicked teachers, enrolled diverse students, designed practical curricula and opted for an unusual pedagogy.
Over the years, the Azim Premji University has acquired an edge of its own. It has an attractive identity. It provides its students and faculty an unconventional space within which to learn and teach. It allows them to go beyond classrooms in search of knowledge and experience.
The university has undergraduate and postgraduate courses. It has five schools: the School of Education, School of Development, School of Policy and Governance, School of Liberal Studies and School of Continuing Education. Its campus is a hub of cultural activity. Students who graduate have found jobs in the social sector.
"Universities the world over are sometimes called ivory towers because they get disconnected from the reality outside their campuses. But we aren't disconnected from reality," Anurag Behar, Vice- Chancellor of the university, said in an interview to Civil Society.
The Azim Premji University was founded five years ago. How far has it succeeded in achieving its stated objectives?
If in 2011 or 2012 somebody asked me whether I would be happy with where we are today, I would have said, Yes. That's the brief answer to your question.
We set out to establish a university that is basically focused on contributing ...