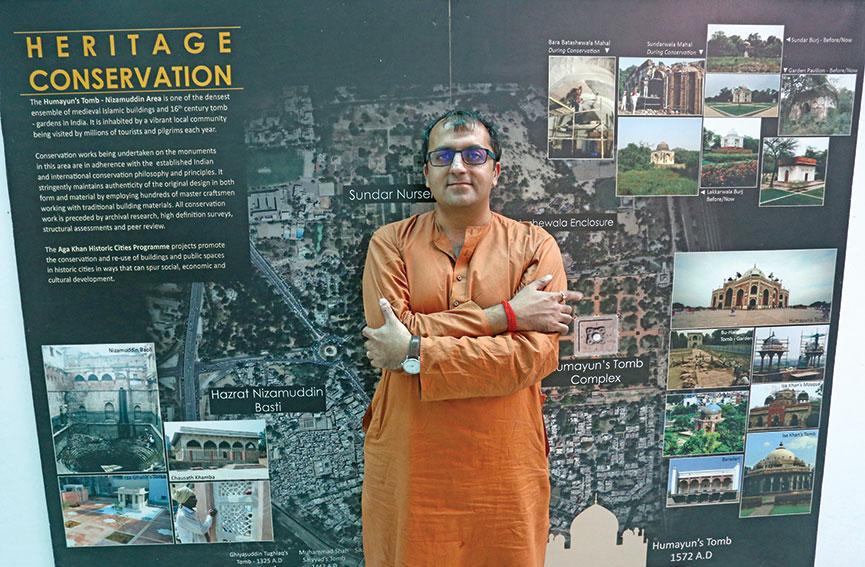 'Urban heritage should have wide ownership'
Civil Society News, New Delhi
Published: Nov. 01, 2016
Updated: Aug. 21, 2018
As urbanisation spreads, how can heritage be saved? In the rushed transformation that Indian cities are undergoing can traditional homes, monuments, old engineering, rare water systems be conserved?
One such effort in New Delhi has produced outstanding results. Humayun's Tomb has not just been restored, but now serves as an important historical landmark of the city. Tourists and schoolchildren in tens of thousands now visit the tomb, its splendid gardens and adjoining smaller monuments as well.
The tomb is part of a larger urban renewal initiative for the once-neglected and crumbling Nizamuddin Village area, which has got back its historic sites and status as the cradle of Hindustani culture.
The Aga Khan Trust for Culture (AKTC) has worked closely with the government to make all this happen through several years of meticulous work.
Ratish Nanda of the AKTC, who has headed the programme, spoke to Civil Society about what has been achieved for the rest of Delhi and the possible takeaways for other Indian cities.
What have been the spin-offs of the Nizamuddin Urban Renewal Initiative for the city of Delhi?
Across the world, wherever we work, the Aga Khan Historic Cities Programme looks for three critical components: one, a grand site, second, an urban situation in which the community can benefit, and three, ecological considerations or green space.
The Nizamuddin Urban Renewal Initiative, which includes the Humayun Tomb, like all our Aga Khan Development Network (AKDN) projects worldwide, aims to improve the quality of life.
We started with garden restoration at the site of the tomb. That led to a significant increase in tourist numbers. But, apart from restoration of Humayun's Tomb, we did conservation work on 45 monuments. Since Independence I think this is the only privately undertaken restoration effort in India. We believe it has influenced conservation ...