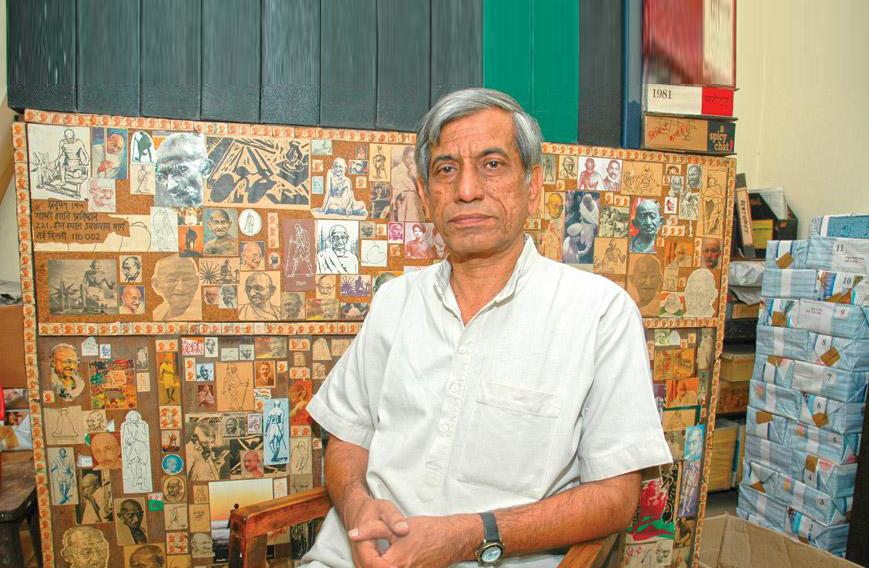 'Let this be the last photo-op for drought'
Civil Society News, New Delhi
Published: Apr. 29, 2016
Updated: Aug. 21, 2018
Two headlines on water have competed for mind space. The first was on a train carrying water to Latur, which has gone completely dry. The second was on an upcoming bountiful monsoon, which has already sent the stock market soaring in anticipation of rural demand.
As India swings between these extremes, we spoke to Anupam Mishra, India's most respected thinker and researcher on water, on where water policies have failed. How is it that Latur runs dry when desert communities that receive much less rain than Latur manage so well?
Mishra has spent long years studying social traditions and ancient water systems. He is the author of a revolutionary book on community water harvesting. Excerpts from an interview:
Q. We lurch from drought to flood. We have had two years of scarce rain and now we are told the monsoon will be bountiful. How should we manage our water so that we are drought-proof and flood-proof?
Drought does not come alone. It arrives after a drought of thoughts and ideas. But, sadly, we don't see this. Nature has given us the monsoon. Even today those in positions of power think development is the panacea that will reduce our dependence on the monsoon. We have been listening to such talk since the days of the Bhakra Nangal Dam. Today, Punjab and Haryana won't share water via a canal even though the BJP is in power at the centre and in the two states. So, thinking that this year we will have a good monsoon and all our problems will be resolved is like burying your head in sand.
The monsoon experience isn't like going to a Mother Dairy booth. You insert one token you get a certain quantity of milk. You put in ...