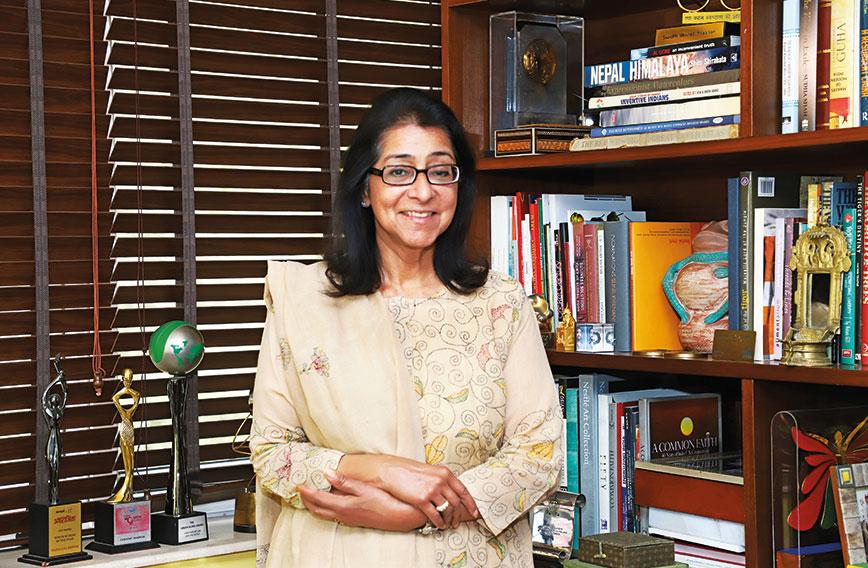 Naina Lal Kidwai: 'The issue today is of regulatory risk'
'To fund green projects look beyond banks'
Civil Society News, New Delhi
Published: Jul. 03, 2018
Updated: Aug. 01, 2018
India's environmental record stares the country in the face, be it the foul air in its cities, the shrivelling up of its rivers, or the destruction of its magnificent coastline. Everyone, particularly industry, should be embarrassed by what has been happening.
Depressing as the situation is, it is important to find ways forward. Other economies have shown it is possible to climb out of a hole and clean up. India could learn from them in governance and regulation as well as the use of technology.
But before that can happen, India has to first see the future differently and aspire to be sustainable and efficient. Discussion and some fresh thinking are needed. To this end, Naina Lal Kidwai has made a useful contribution with her recent book Survive or Sink.
Kidwai has been an important banker and an insider to the corporate world. She brings forward ideas that are worth examining because they have the potential to put markets, entrepreneurship, policy and activism on one platform.
A coalition of interests is required in our complex world. New technologies come with exponential social benefits but they have to be funded and rolled out in ways that are inclusive and viable at the same time.
Kidwai puts all this together well and so, rather than have Survive or Sink among Civil Society's book reviews, we offer here a slice of what Kidwai has to say in an interview conducted in the noisy tea room of the Gymkhana Club in Delhi.
We have ambitious targets for renewables these days. What kind of financial support systems should be put in place to fund green projects?
I would argue that the finance is available, provided we can create projects that are financeable. The issue today is of regulatory risk where a politician comes in ...
X
You've read out of 3 free articles this month. For full access SUBSCRIBE NOW
Already a subscriber? Login