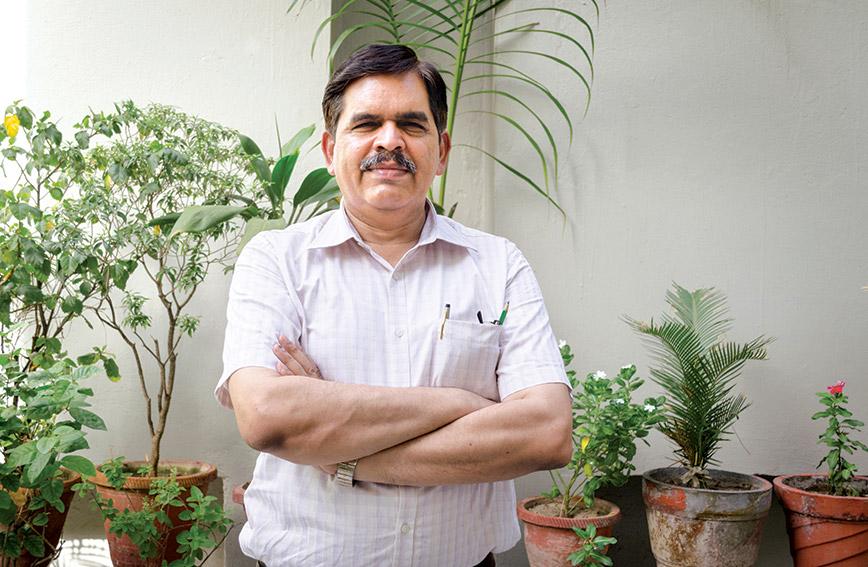 Dr Ashwani Mahajan: 'Monopoly of seeds means surrender of our food security and my organisation can't allow that'
'GEAC and Niti Aayog are wrong on GM mustard'
CIvil Society News, New Delhi
Published: Jul. 03, 2017
Updated: Aug. 21, 2018
Differences are out in the open once again over genetically modified (GM) crops with the Swadeshi Jagran Manch (SJM) weighing in heavily against the introduction of GM mustard.
The SJM's position is consistent with its earlier opposition to Bt brinjal and Bt cotton.
In the past, it opposed the introduction of GM under the Congress-led government at the centre. This time it is questioning the Bharatiya Janata Party (BJP) government, which is technically its own government because the SJM is an affiliate of the Rashtriya Swayamsevak Sangh (RSS).
The SJM is particularly disenchanted with the Niti Aayog's vice-chairman, Dr Arvind Panagariya, who has issued a report favouring the introduction of GM mustard. It feels the Niti Aayog has gone out of its way to support GM crops.
The SJM's position is that India's biodiversity is its wealth. The wide number of varieties of fruits, vegetables and grains that exist need to be preserved and nurtured through the involvement of communities. GM will lead to uniformity and give corporations control over seeds.
The SJM also points out that feedback on Bt cotton from several farmer organisations has been negative. Input costs have risen and problems with pests have become more complex.
The mustard issue is at a crucial stage because the Genetic Engineering Appraisal Committee (GEAC) of the government has cleared it. But the SJM says the GEAC is compromised and controlled by business interests.
The SJM backs natural farming, indigenous technology and has consistently opposed globalisation, perceiving it as an exploitative trend. "SJM was started as a platform for all those who believe, like we do, that globalisation is not going to work or even last long. It's a passing phase. Ultimately it is swadeshi that is going to survive," says Dr Ashwani Mahajan, professor of economics at Delhi University, ...