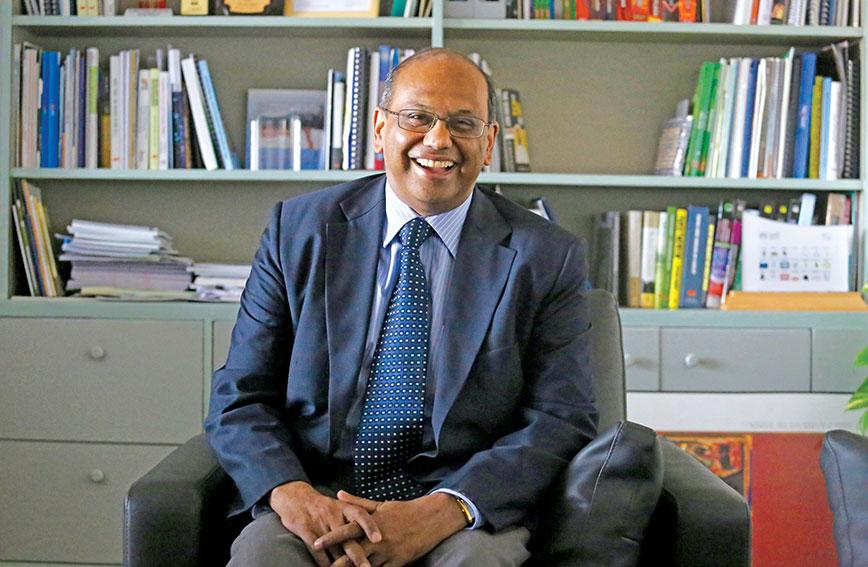 'India is on the cusp of energy change'
Civil Society News, New Delhi
Published: May. 02, 2017
Updated: Oct. 10, 2019
Ajay Mathur took over as Director-General of TERI (The Energy Resources Institute) in 2016. He came with a formidable reputation. As Director-General of the Bureau of Energy Efficiency, he brought in rating of appliances for energy efficiency and a building code to promote energy conservation. He has also served as a key negotiator for the Indian government on climate change.
Mathur inherits a legacy of organisational stress. He took over after a flashpoint at which the previous Director-General, R.K. Pachauri, stepped down in the face of charges of sexual harassment. Mathur is faced with both an opportunity and a challenge. He has put in place systems to ensure work ethics are maintained. The strategic direction for TERI under him is to engage with efforts to help India make the transition to green energy. TERI is involved in creating new green technologies especially tailored to Indian conditions and disseminating them. The organisation is working with municipalities and industry. It is also involved in public transport and drawing up plans and policies for cities to go electric.
We spoke to Ajay Mathur in his office at the India Habitat Centre.
What is the direction TERI is taking under you?
We face a large number of sustainable development challenges in India. We need to use energy much more efficiently. We need to use more renewables, improve water efficiency, decrease the amount of pesticides and fertilisers we use in agriculture and so on.
It is TERI's goal to help the country achieve sustainable development through resource efficiency. Therefore, our research creates three kinds of products — policies, technologies and services. For example, how do you transit to a future that has lower greenhouse gas (GHG) emissions.
This kind of policy work is at the heart of what we do. What policies do we ...