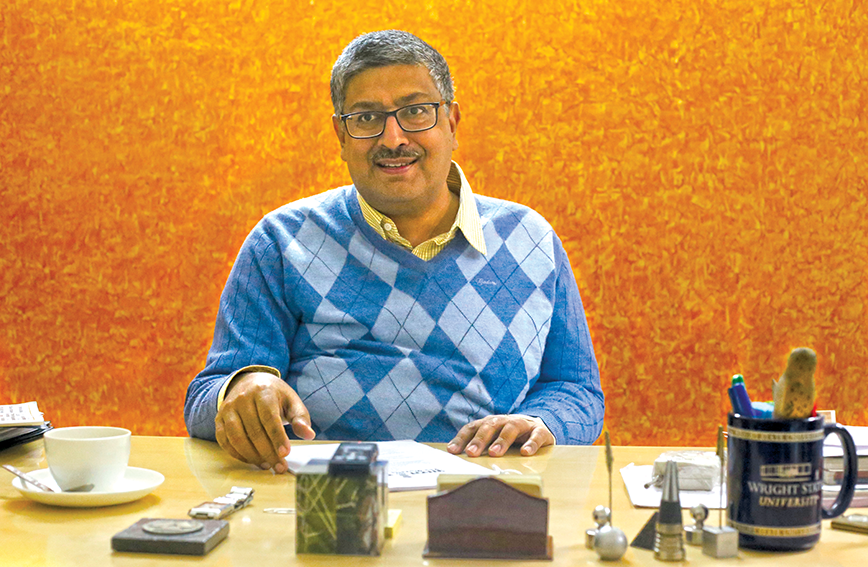 Javed Abidi: 'Once a company opens its doors, even hesitatingly, it completely changes corporate culture'
'Disabled people now have jobs in best of companies'
Civil Society News, New Delhi
Published: Mar. 01, 2017
Updated: Jan. 03, 2019
A new law on the rights of people with disabilities was passed in the winter session of Parliament. It had been all of seven years in the making. Now, 21 disabilities have been listed compared to nine earlier. The private sector has also been covered in terms of access though job quotas only apply to the public sector.
These are significant gains, but much remains to be done. "We are still a blip but earlier we weren't even a blip," says Javed Abidi of the National Centre for Promotion of Employment for Disabled People (NCPEDP).
The need for a new law was proposed to the UPA government because the 1995 law for the disabled was "unkind and arcane", says Abidi. It took several rallies, dharnas and agitations before the UPA agreed to draft a new law.
Then began the long wait while the bill made its way from the centre to the states to the Rayja Sabha where it got stuck when the UPA lost the last election.
The disability rights movement that began in the mid-1990s has quietly gained traction over the years. People with disability are finding jobs, getting education and are no longer invisible to the nation. But the pace is still very slow. It is hoped the new law will speed things up.
Editor's Note: This article was first published in 2017. Unfortunately, Javed Abidi passed away a year later on the 4th of March 2018 due to a chest infection. NCPEDP however, continues under a new leadership
You described the Rights of Persons with Disabilities law as historic. Why?
We are very happy with this law. At the outset I can concede that no law is perfect. I think that if you heard contradictory voices it is because they were searching for perfection. This ...