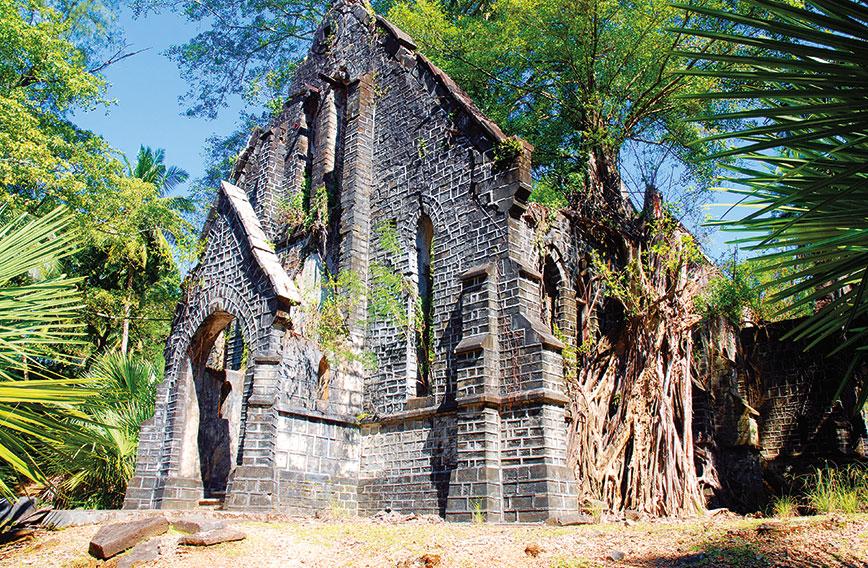 The Presbyterian church now covered with foliage
At Ross Island a bakery, club house from its past
Susheela Nair , Port Blair
Published: Jul. 21, 2018
Updated: Mar. 15, 2019
From the Phoenix Boat Jetty in Port Blair, a boat ferried us to Ross Island, the erstwhile administrative capital of the British in the Andaman and Nicobar Islands. The island conjured up gory visions of the dreaded 'Kalapani' punishment meted out to convicts by the British in pre-Independence India. A penal settlement was established on Ross Island where political prisoners and freedom fighters were thrown into the same cells as hardcore criminals.
One could imagine the times when chained prisoners were compelled to perform hard menial labour. Some committed suicide due to the inhuman treatment meted out to them by the then superintendent. Escorting us around, our guide explained that convicts were left out in the open under the trees with the dark sea and sky for company. That's why the island was known as 'Kalapani' or black water.
Ross Island has an illustrious history. It lost some of its prominence after the Cellular Jail came up in Port Blair but continued to be a centre of British power until the Japanese occupied it in 1942 during the Second World War. When the Japanese forces vacated Ross Island in 1945, it was reoccupied by the British and the penal settlement was abolished. The island suffered during the Japanese occupation and also the earthquake of 1942. It served as the capital of the Andaman and Nicobar Islands from1858 until 1941, the year the Japanese occupied it and converted it into a POW site. Subsequently, the Indian Navy took over the island. Currently, known for its gruesome history, it has landscaped paths across the island and most of its buildings are labelled.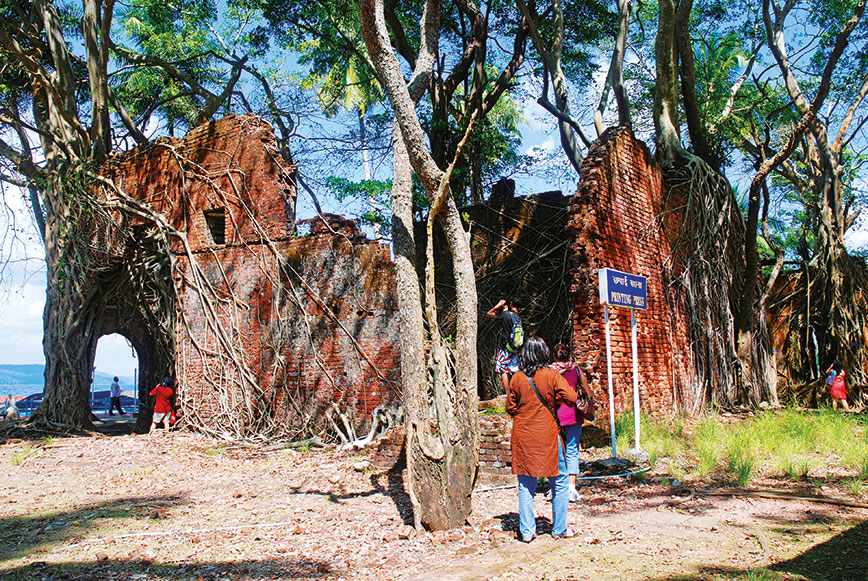 Ross Island was once British India's sentinel in the Bay of Bengal, originally developed as the residence of the chief commissioner. It is ...