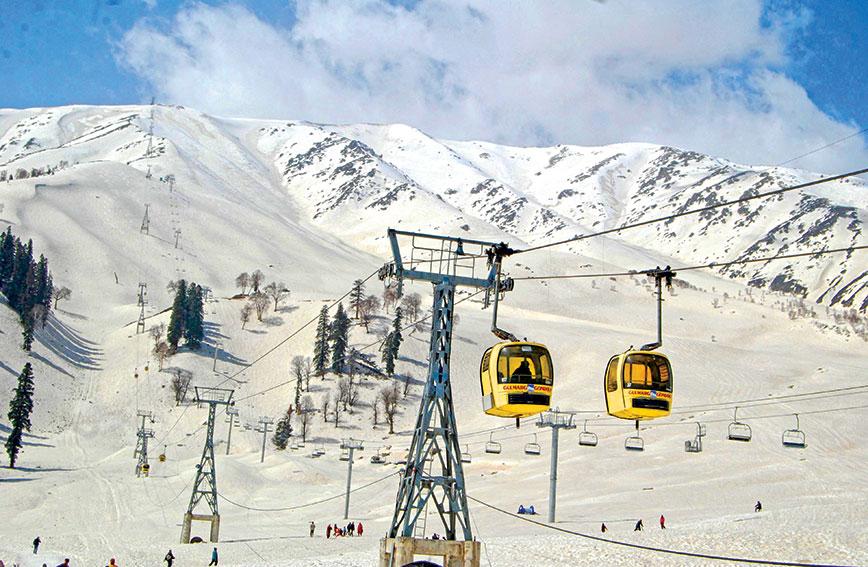 Kashmiris are hoping that winter will attract tourists
Hospitable Kashmir seeking tourists
Jehangir Rashid, Srinagar
Published: Jan. 16, 2017
Updated: Mar. 27, 2017
After being pushed to the wall during the summer agitation the beleaguered tourism sector in Kashmir was relieved when three top separatist leaders of the Valley unexpectedly issued an open invitation to tourists to come and visit 'Paradise on Earth'.
Separatist leaders Syed Ali Shah Geelani, Mirwaiz Umar Farooq and Mohammad Yasin Malik in a joint statement asked the people to come and enjoy the hospitality of Kashmir. They also invited the Amarnath Yatris and said that people coming to Kashmir on pilgrimage should not feel scared.
"Everyone in the world, including India, is most welcome to Kashmir. We invite them to come and enjoy our hospitality and the beauty of paradise on earth," said the separatists. They said that since centuries Kashmiris have been providing exemplary hospitality and safety to tourists and Yatris from the whole world including India.
The statement has come as big relief for the people associated with the tourism sector in the Valley. The arrival of tourists to Kashmir plummeted this summer because of the agitation that broke out after the killing of Hizbul Mujahideen commander, Burhan Muzaffar Wani.
"The statement issued by the resistance camp is timely. It will clear misconceptions among the intending visitors. It will promote Kashmiri tourism outside the state," said Mohammad Ibrahim Siah, President, Travel Agents Society of Kashmir (TASK).
Siah said that the tourism sector is facing its worst ever crisis and there is need for coordinated efforts by all sections of society to revive tourism in the Valley.
Abdul Majid, President, Kashmir Hotel and Restaurant Association (KHARA), said that tourists intending to visit Kashmir should lend a deaf ear to the negative campaign being carried on by some people. He said that there are some 'elements' who want to damage the tourism sector of Kashmir.
"Even under the ...