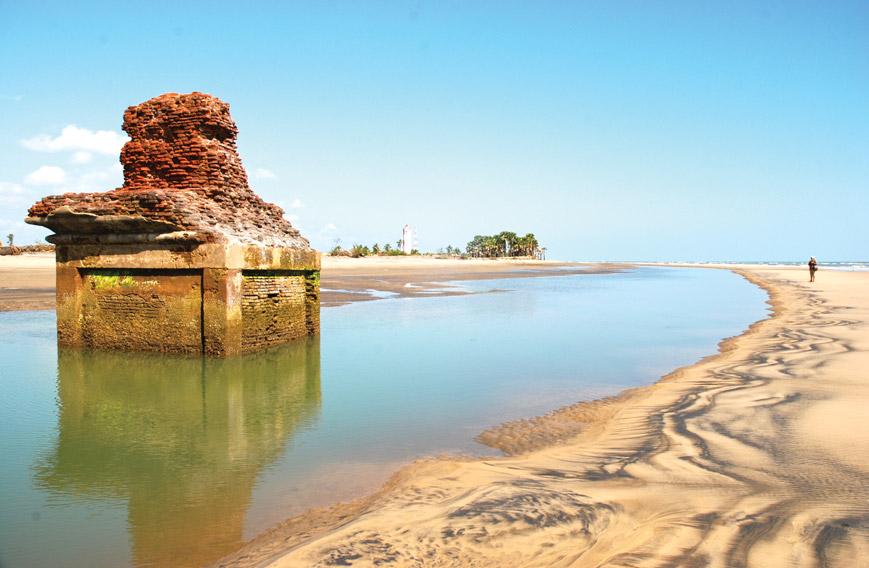 Adrift on the Konaseema backwaters
Susheela Nair, Konaseema
Published: Nov. 01, 2016
Updated: Nov. 30, 2016
Drifting down the Konaseema backwaters in East Godavari district of Andhra Pradesh is an amazing experience. The little-visited territory of the scenic Konaseema delta, where the river meets the sea, is Andhra's best-kept secret. Mythology, history, religion, temples… there's plenty to unravel beyond these silent emerald waters.
But what is enchanting about the backwaters is the stunning scenery. As the boat passes down the mighty Godavari river, past coconut groves, mangroves and hamlets, the scenic charm of this magical green land unfolds. We stumbled on a kaleidoscope of pastoral delights – lush paddy fields, clumps of towering bamboo, water meadows, fish traps, banana plantations and hyacinth-filled fish ponds. The coconut palms fringing the backwaters reminded me of Aleppey in God's Own Country.
Konaseema means 'land's corner'. East Godavari district is also known as the rice bowl of Andhra Pradesh. The delta is the source of a veritable feast with waterside activities like fishing, shrimp fisheries and rice farming. We cruised past the occasional open boat with sails aflutter, fishermen casting their nets for a haul, and locals crossing the river with their bikes aboard boats. As our boat sped along the mighty Godavari, the droning of the engine and the swish of the water kept us company. The shoals of fish flipping momentarily out of the river added to our delight.
As we sipped coffee, the boat made its way downstream. We savoured the beauty of the unhurried, quaint rural life on the banks of the Godavari. It's hard to run out of places to explore along the backwaters. Our boat cruised past the Coringa mangroves lining the banks of the Tulya and Athreya, both tributaries of the Godavari, which together are said to form the second largest delta in India after the Sunderbans. The mangroves are a ...