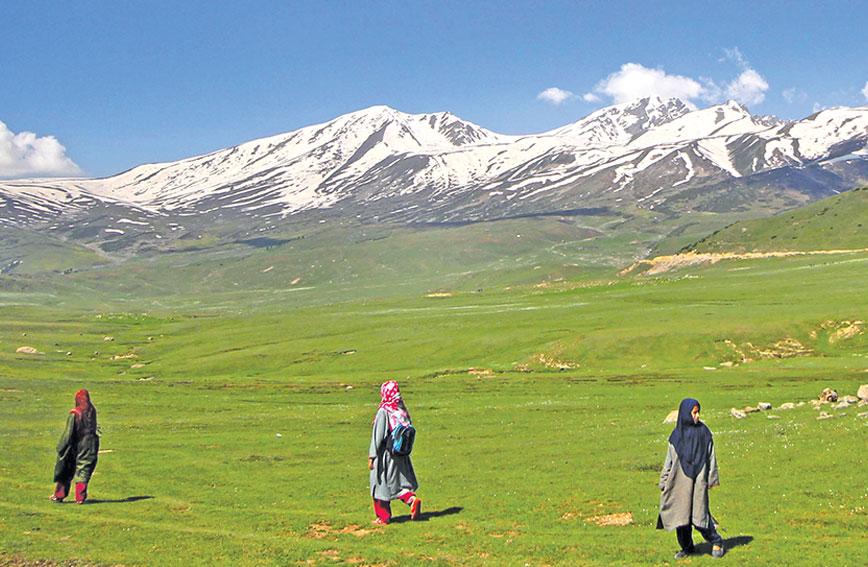 The Tosa Maidan Bachav Front welcomed the announcement but said the community must be involved
Tosa Maidan to be tourist attraction
Jehangir Rashid, Srinagar
Published: Mar. 27, 2017
Updated: Mar. 15, 2019
Tosa Maidan, a huge meadow in central Kashmir's Budgam district, is set to make its mark on the tourism map of the state. The J&K government has announced the setting up of a separate development authority for it.
Chief Minister Mehbooba Mufti of the People's Democratic Party (PDP) and her alliance partner, the Bharatiya Janata Party (BJP), took this decision while also giving the go-ahead for creation of similar development authorities for Nobra, Basohli-Bani and Shopian-Peer ki Gali. With the creation of four more development authorities, the number of such authorities in the state has risen to 24.
Tosa Maidan Bachav Front (TBF), which was at the forefront of the movement to shift the army firing range from the meadow, welcomed the announcement. It said the move would benefit people only when their right to life is ensured in the meadow and its vicinity.
More than 60 people have lost their lives due to the presence of the army firing range in the Tosa Maidan area. These people died after fiddling with unexploded shells and ammunition in the area. During the chief ministership of Omar Abdullah the army decided to shift the firing range from Tosa Maidan. The TBF had agitated for the firing range to be shifted.
Dr Shaikh Ghulam Rasool, founder and chief patron of TBF, said he was grateful to the state government for this move but emphasised it was incomplete. "The Community Driven Adventure and Rural Tourism (CDART) initiative by the government can be fruitful only when the basic right to life is ensured. The underlying question is, who is tourism for when the people and environment are vulnerable to threat and damage? Ensuring the right to life is most important. Everything else, including development, then follows," said the TBF founder.
Dr Shaikh said that history ...