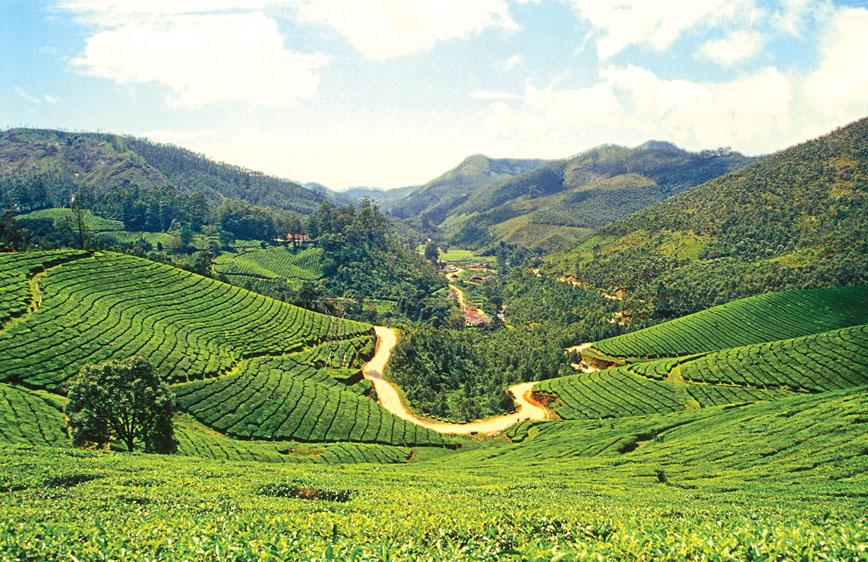 Go trekking in Munnar in the heart of tea country
Susheela Nair, Munnar
Published: May. 22, 2017
Updated: Nov. 05, 2018
We received a green carpet welcome as we entered the tea town of Munnar. There were manicured tea bushes all around and the air was filled with the fragrance of tea. Situated at the confluence of three streams which congregate at the heart of the town in the High Ranges, Munnar (pronounced Moonaar) means three rivers in local parlance. Every nook and crany of Munnar is endowed with alluring natural beauty which can be explored at your own pace.
There are picnic spots at each bend of meandering roads and innumerable hiking trails to explore. You can frolic under roaring cascades of water or tee off in tea country. Exploring the town itself is a delight. Interestingly, perched on three hillocks, overlooking the centre of town, are three major religious places of worship — the Murugan Temple, Mount Carmel Church and Muslim Jamath, testifying to Munnar's tradition of communal harmony and peaceful coexistence.
Then there is India's first Tea Museum, located on a tea estate which is more than 100 years old. You can delve into the history of the tea tradition in the High Ranges here. At the entrance, a sundial catches the eye. The memorabilia preserved inside include photos, curios and other tea paraphernalia. There is also the EPABX of a 1909 telephone system as well as other items from the colonial era. A mini tea-manufacturing and tea-tasting unit offer glimpses of the different aspects of tea processing. You can see the original 1905 tea roller, the rotor vane, the Pelton wheel of the 1920s and a rail engine wheel of the Kundale Valley Railway.
There are several road trips one can make out of Munnar through some far-flung tea estates. The drive to the dams of Mattupetty, Kundale and to Top Station, perched precariously on a precipitous ...