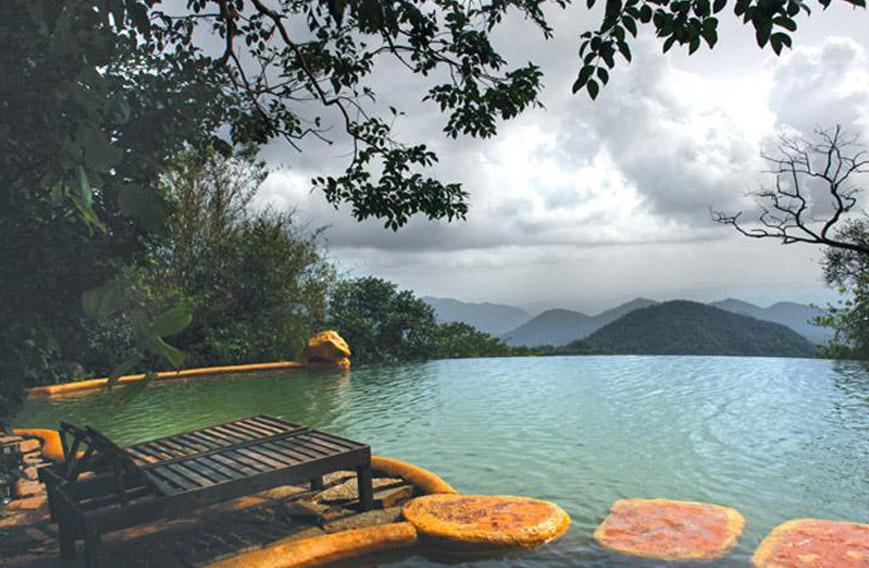 Capt. Dhond's big dream comes true
Gautam Singh
Published: Dec. 07, 2015
Updated: Apr. 18, 2016
You know you're setting out for something different when you arrive in Panjim and ask for directions to a certain forest resort in the hills and not the nearest bar on the beach. So, leaving behind the assured promise of conventional wisdom, you begin your journey further and further away from the sea, on narrow roads past small towns, towards distant hills.
Half an hour later by taxi, the road takes off into the hills and it is suddenly quiet, cool and very green. The road is good, the thick forest on either side forms a tunnel through which I occasionally glimpse parts of the Sahyadri range, one of 34 forest ecosystems designated a global biodiversity hotspot. It is in its monsoon shade of dark green.
In a time that seems shorter than it was, I'm at the Swapnagandha and Wildernest resorts just off the main Goa-Belgaum highway. Surrounded by thick forest all the while up to this point, I get an idea of where I am only when I open the door to my cottage. Across the room and through the window that takes up most of the wall I see a densely-forested valley and on the opposite side, a waterfall. This is the Swapnagandha valley. It's drizzling and clouds float across, and I know I could sit here for hours, like watching the waves from a beach.
Swapnagandha consists of eight valley-facing cottages. The rooms are spacious and have a verandah with a wooden floor. There is, of course, no AC, TV, fridge or the ubiquitous plastic bottle of packaged water. Instead there is fresh water in a copper jug. Both Swapnagandha and Wildernest, source their water from a perennial well clean enough not to require treatment. The water is delicious and I had lots of it.
The ...