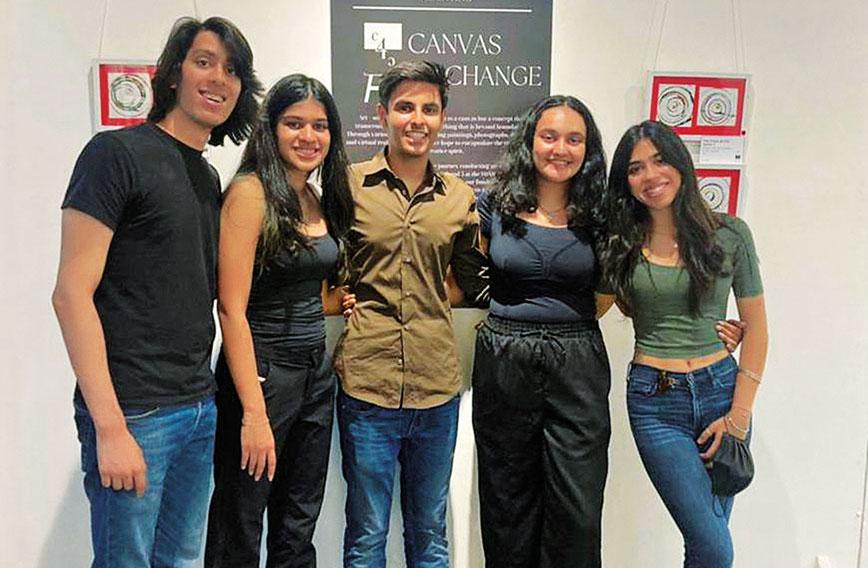 Yuvaan M. Bery with his team
Putting life into a primary school
Kavita Charanji, New Delhi
Published: Aug. 24, 2022
Updated: Dec. 28, 2022
THREE years ago, 14-year-old Yuvaan M. Bery, a student of the Shri Ram School and a talented artist and musician, felt he wanted to do something for society. Socially conscious and aware, he wasn't quite sure what he could do.
"I was aware to some extent of the issues that plague our country and the world. One of them is that education needs to go beyond subjects like maths, English and so on. Education includes the arts. I felt people like myself could share their skills," he says.
His search for a good cause led him to the South Delhi Municipal Corporation (SDMC) Primary School in Amar Colony. He started going to the school on alternate Saturdays to teach art to underprivileged students in Classes 3, 4 and 5. He conducted art workshops with presentations on sketching, shapes and colours and then moved on to water colour, crayons, soft pastels and acrylic.
"Before I knew it, I had fallen in love with this place of laughter and learning where I was reminded of the simple joys of life and, more importantly, that I have much to be grateful for," he says.
The municipal schools are infamous for being ramshackle and under-funded. Children from poor homes study in these schools but the municipality has not invested in infrastructure or quality of education.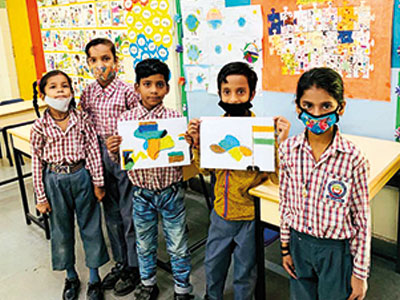 Bery was keen to help out. He wanted to raise funds for the school. He started Walk The Talk, a social initiative, hoping to organize a fundraiser with classmates. But that idea became a distant dream when the COVID-19 pandemic struck.
Meanwhile, he put together a team of four classmates for Walk The Talk. He was joined by Giya Sood, Maya Ghosh, Nitika Khungar and Rohan Kapoor who took different responsibilities. Their aim was to raise funds that would support digital learning in SDMC primary schools hit badly by the lack of devices like mobile phones and laptops during the pandemic.
Walk The Talk then organized a virtual concert-cum-competition called Melodies for Hope in November 2020. The innovative event that roped in 30 students from Classes 6 to 10 as participants was viewed by 700 people and raised Rs 2 lakh for the SDMC schools.
Walk The Talk's latest fundraiser, a one-day art exhibition called "Canvas for Change", was organized in May to add many more extra-curricular activities in these schools. The exhibition, which included artworks by children from the SDMC primary schools, proved a big success. It attracted a footfall of 100 visitors who were impressed by the young artistic talent. By the end of the day, the Walk The Talk team had collected over Rs 1.5 lakh through the sale of 77 multi-media artworks like paintings, digital art and photographs.
The SDMC Primary School, Amar Colony remains close to Bery's heart. He remembers the energy and excitement of the young children whenever the Walk The Talk team would appear around the corner.
"In my last session at the school I asked the children what art meant to them. I was surprised by their answers. It made me realize that the less privileged have a thirst for knowledge. And from them I learned humility and gratitude. I learned more from them than they from me," says Bery.
Now, as Bery busies himself with university applications, he has set his heart on studying history. He is particularly passionate about art history, the history of politics and international relations. But before he goes, he plans to pass on the Walk The Talk initiative to his sister, Samaya, who will organize similar workshops at the school, but possibly more oriented towards dance and the performing arts.