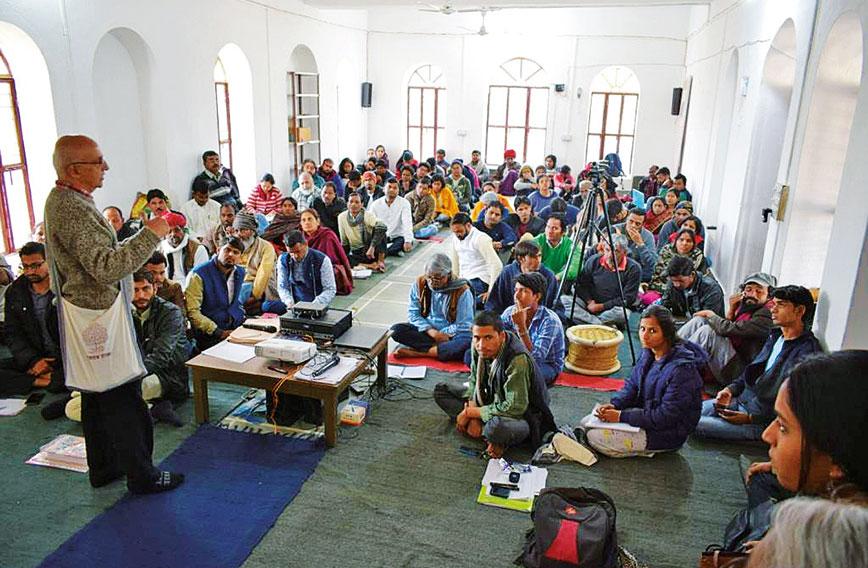 Social activist Harsh Mander speaks to students and fellows
Democracy Fellows take stock in Rajasthan
Bharat Dogra, Bhim (Rajasthan)
Published: Mar. 01, 2018
Updated: Mar. 15, 2019
About 50 Democracy Fellows of the Loktantrashala, who have completed the first year of a three-year fellowship, gathered recently to talk about their work among poor and marginalised communities.
The Loktantrashala or School for Democracy has its campus at the village of Badi ka Badiya, a few kilometres from Bhim in the district of Bhilwara in Rajasthan.
The school seeks to promote democratic values through an understanding of the Indian Constitution. It sees itself as a space where adult learners of different backgrounds can delve into the theory and practice of a functioning democracy.
The fellowship programme is one of the Loktantrashala's initiatives and supports work by grassroots activists and organisations.
The fellows bring to the school their diverse and enriching experiences and they take away a deeper understanding of democratic systems and values.
The fellowship is a hugely important aspect of the Loktantrashala's work because it combines practice and theory. Much like mid-career professionals take courses to improve their knowledge, activists who become Democracy Fellows get an opportunity to reflect on their work and the theoretical contexts that define what they do.
The Loktantrashala trains fellows to understand the Constitution and its provisions on equality, justice and secularism. Under the guidance of reputed and experienced social activists like Aruna Roy and Nikhil Dey, fellows also learn about non-violent, peaceful struggles to achieve such rights.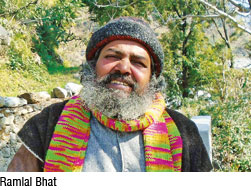 Ramlal Bhat, one of the fellows, comes from the community of traditional puppeteers whose occupation has been badly hit over the years. While some new opportunities have opened up thanks to tourism, on the whole, traditional puppeteers and acrobatic artistes or nats have suffered a lot. Ramlal is an exceptional artiste who linked up with the development sector and learnt to use puppets to deliver social concerns and development messages.
The fellowship brought him into closer contact with new associates. Working with them, Ramlal has been able to use puppets in ways that weren't even considered in the past. For example, he has prepared a puppet show on the problems of silicosis patients and how to get them medical relief and help. He has also designed a show on PESA or the special panchayat legislation for Scheduled Areas, which educates tribal communities on issues of local governance and rights.
Ramlal wants to help other members of his community find opportunities for work. He would like to begin a bigger initiative for traditional puppeteers so he has been visiting colonies where traditional puppeteers and other artistes live.
"I was really saddened to see their plight when I visited colonies in Delhi and Jaipur. Instead of being provided progressive opportunities our people are being pushed back further. Their houses are being demolished. They had managed to create some space for themselves in these two cities but now they are being marginalised once again," said Ramlal sadly. He is trying to check this retreat and he has also started some social reform activities in his community.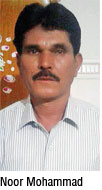 Noor Mohammed is from Tonk district of Rajasthan. He belongs to the Kalandar community whose ancestral occupation, making sloth bears dance for amusement, was banned by the Wildlife Protection Act 1972. However, the ban was imposed by the central government without any discussion with the community. No alternative livelihood plan or reskilling programme was offered.
Those earning their livelihoods from the bear dance found themselves stranded without an occupation. Noor Mohammed was also engaged in this work and so he understands well the pain of giving up pet bears. But the community has to find its feet and decide how to move ahead so Noor has been visiting them in five settlements of Tonk to identify new opportunities.
With help from other members of the Kalandar community, he has drawn up a charter of demands. Senior political leaders and officials have been invited to meetings to make a strong case for these demands. Already, some of their demands like BPL classification, land pattas and housing, have been partially accepted. This has brought some hope to the bleak life of the Kalandar community.
"When I meet so many senior social activists and trainers as part of my fellowship training programme, it gives me a lot of strength to continue my work in my entirely marginalised community. I have a feeling we can get support from friends for our difficulties. They are very sensitive and sympathetic to our problems."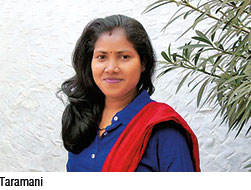 Taramani Sahu is a social activist associated with Jharkhand NREGA Watch. She is based in Simdega district of Jharkhand. Taramani has helped hold social audits in several villages and trained local women in social auditing. She monitors the implementation of food security, livelihood and welfare schemes and programmes. During her work, she has come across several instances where many poor people were denied their rations because of the inherent faults with the Aadhaar system.
Taramani came across the case of Santoshi, a girl who starved to death since the ration shopowner refused to give them their rations because of issues pertaining to Aadhaar. When she drew attention to this hunger death she had to face opposition from several powerful persons who did not want the truth to become known. But Taramani continued to draw attention to the reality with courage. As a result, the story was picked up by the national media and attention could be drawn to the problems associated with Aadhaar cards and ration shops.
Similarly, other Democracy Fellows have been able to make important contributions in just one year of their three-year fellowship. Suresh Chaudhary has greatly helped disabled people in Rajasthan. Kailash Meena has, at great risk to his personal safety, reduced environmental and health hazards created by stone miners and crushers in Rajasthan. Surekha Gaade has contributed much to the welfare of rag-pickers in Maharashtra. Shen Lang Kharbuli has been able to help organise workers at the grassroots in Meghalaya.
The Loktantrashala's fellowship programme is the only one of its kind for social activists. It is impactful in ways that go much beyond the learning experience at the school.