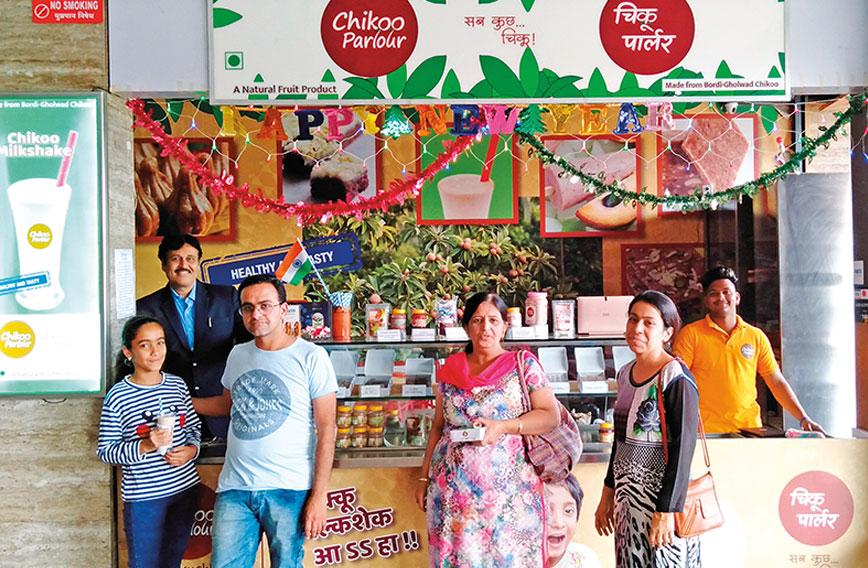 Chikoo Parlours are dotting highways along the North Konkan coast in Maharashtra
Rising Chikoo! Farmers make ice-cream, sweets and wine
Shree Padre, Bordi
Published: Mar. 29, 2019
Updated: Jan. 29, 2020
The chikoo is rising and how! 'Chikoo Parlours' offering milkshakes, ice-cream, sweets, pickles, chips and more made from the fruit are slowly dotting highways along the North Konkan coast in Maharashtra.
The coastal villages of Bordi and Gholvad in Dahanu taluk of Palghar district in Maharashtra are the epicentre of chikoo cultivation in India. Chikoos from here are unique and the Gholvad chikoo was awarded a Geographical Indicator (GI) tag two years ago.
For the longest time, growers have been reconciled to getting whatever they are given when their chikoos are sold at the Vashi wholesale market in Navi Mumbai. Middlemen have called the shots. But with value addition and the setting up of the parlours, growers hope to reorder an unfair arrangement and make chikoo cultivation more profitable.
The first Chikoo Parlour, with the tagline, Sabh Kuch Chikoo, came up in Bordi in September 2016. The second one in Haloli is on NH-8 which connects Ahmedabad and Mumbai. The third and fourth are at a two-km distance from each other on the Mumbai-Nashik highway, in Vasind and Asangaon, respectively. None of the Chikoo Parlours is in crowded city markets, but along thinly populated highways. They attract people driving past.
"We aren't into mass production. We produce for the masses," says Mahesh Parshram Churi, 65, who has invested in the Chikoo Parlour idea and grown it as a business. "We wanted to show farmers a new way of augmenting their income."
There are about 800 chikoo families of growers in Bordi and Gholvad who own an average of five acres of chikoo orchards. Churi has five acres of his own.
Siddharth Patel, a farmer and entrepreneur in Bordi, says at least 15 to 20 tonnes of chikoo travel to Vashi market in Navi Mumbai for about half the year. Since the fruit has a very short shelf life — about two or three days — farmers are compelled to offload it quickly. They get paid between Rs 8 and Rs 20 per kg though in Mumbai chikoo sells for around Rs 40 per kg.
Churi is an electrical engineer. He shifted to Mumbai but because of his love for his village, he set up Sumo Instruments, an electronics manufacturing industry which makes measuring instruments, in Bordi. Although he earned well from his business, he wanted chikoo cultivation to prosper because it was the mainstay of people in Bordi.
"We want to make Bordi an icon for chikoo products," says Churi.
The chikoo-growing villages have shown determination to free themselves from the clutches of middlemen. Churi's and a few parallel ventures are sure to take the chikoo's fortunes to new heights.
For many years farmer families in Bordi and Gholvad made chikoo chips, powder and pickle, and sold them to tourists. They are now being encouraged to improve quality and move up the value chain.
Siddharth Patil, 32, has 23 acres of chikoo and a seven-acre mango orchard. He has invested Rs 1 crore and set up an agro-industry called Aryas Foods.
And Hillzill which makes a range of fruit wines also manufactures a chikoo wine, the only one of its kind in the world.
THE CHIKOO TRAIL
The chikoo tree is native to Mexico, Central America and the Caribbean islands. In English, it is called mud apple, nose berry and sapodilla (Manilkara zapota). Its other Indian name is sapota. Chikoo is a major commercial crop in India, Sri Lanka, Indonesia and Malaysia. The tree is fast-growing and resistant to drought or strong winds. It flourishes well even in dry, arid regions.
It was Sir Dinshaw Maneckji Petit, a Parsi textile magnate, who first imported chikoo plants into India and planted them in his garden in Mumbai. In 1901, his estate manager, Ardeshir Irani, took some seedlings to Bordi, 130 km from Mumbai, and sowed them in his one-acre plot in the village. The chikoo plants thrived and became the main crop of the entire Dahanu taluk.
According to the horticulture department's figures, the total productive area under chikoo cultivation in Dahanu taluk is 3,850 hectares and the annual yield is 120,312 tonnes.
Traditionally, farmer families have been turning chikoo into chips, powder and pickle. But they would use considerable sugar for the powder, had poor production standards and there was no proper packaging to speak of.
Churi thought converting chikoo into powder of high quality without added sugar would increase its marketability. This would attract the health-conscious customer.
"We did all the experimentation with chikoo, using the profits from our electronic products company in Bordi," recalls Mohak Churi, Mahesh's eldest son. They took samples of the powder to Mumbai and Pune, hoping it would be well-received. The response was lukewarm and they ended up with a loss of Rs 1 lakh to Rs 2 lakh.
But Churi didn't give up. He reckoned that the dehydrated powder was a new product that people didn't know of. So why would they buy it? Instead of trying to sell chikoo powder, if they could create finished products with it they would attract consumers and local people would see the possibilities of value addition.
It was then that the idea of the Chikoo Parlour came to Churi. Two of his relatives, Deepak Save and Sandeep Save, were in the catering business. They advised him to invent a range of chikoo sweets. Churi brought in a sweet-making expert, Hari, from Mathura.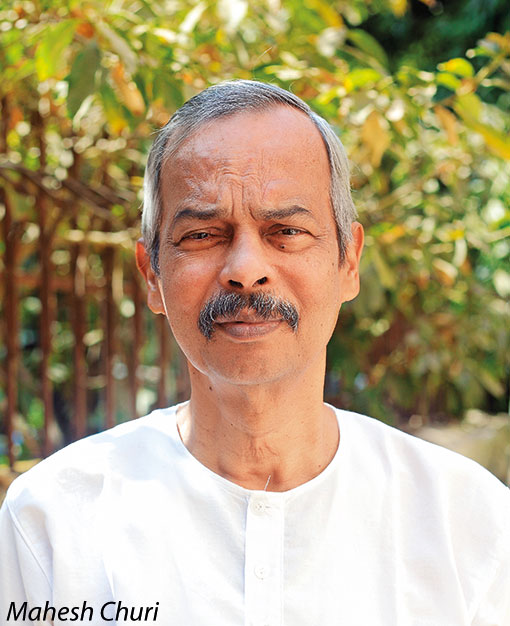 After much experimentation, about a dozen chikoo delicacies were developed: chikoo roll, chikoo katri, chikoo roll cut, chikoo peda, chikoo double decker, chikoo kandi peda, chikoo mahim halwa, and so on. Samples were distributed among relatives who appreciated them.
A chikoo factory was set up near Sumo Instruments in Bordi. Mahesh's younger son, Subak Churi, 28, and nephew, Pranit Raut, 38, look after raw material procurement and production. Subak has a management degree and Raut is an automobile engineer who has been working at Sumo Instruments for the past 15 years.
The chikoo powder, the base material for all chikoo products, has no added sugar, artificial flavours or preservatives. The sweets, which have a shelf life of six to 45 days, have added sugar, but no artificial flavours or preservatives. The halwas can be kept for one and a half months. Prices range from Rs 800 to Rs 1,200 per kg.
"To serve sweets as fresh as possible, we make them every two days and supply them to all our outlets," says Subak.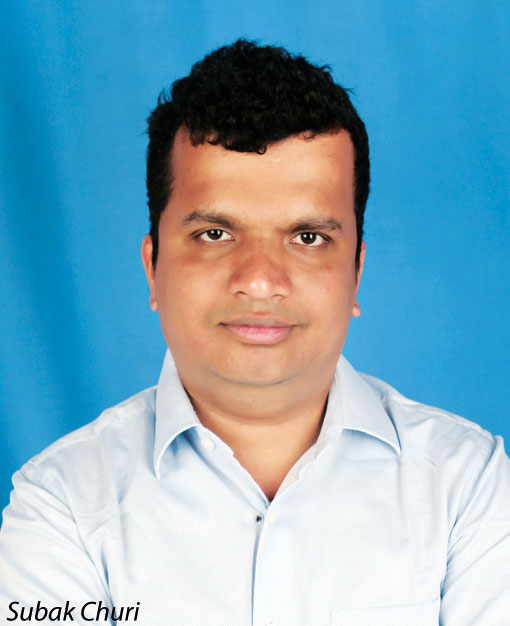 Chikoo is available almost throughout the year at Bordi. But there are two important seasons. The first is from December to March and the second from May to July. Chikoo Parlour products are made from ripened fruits which fall to the ground. Schoolchildren collect the fruits and bring them to the company's processing unit. "We pay a consistent rate of Rs 13 to 15 per kg while in the local market the price fluctuates from Rs 5 to Rs 20," says Churi.
Chikoo powder is made during the fruit's best season which is from December to March. The factory processes 300 kg of ripe fruit every day. Twenty to 30 tribal women are engaged in the pre-processing process of cutting and drying the fruit.
Chikoo is manually cut into slices and then dried in small solar driers. The fruit is not peeled. "Peeling is a laborious process. Besides, the skin has many nutrients," says Mohak. The company has made its own chikoo powdering machines. Dehydrated slices have to be ground two to three times to get dry powder.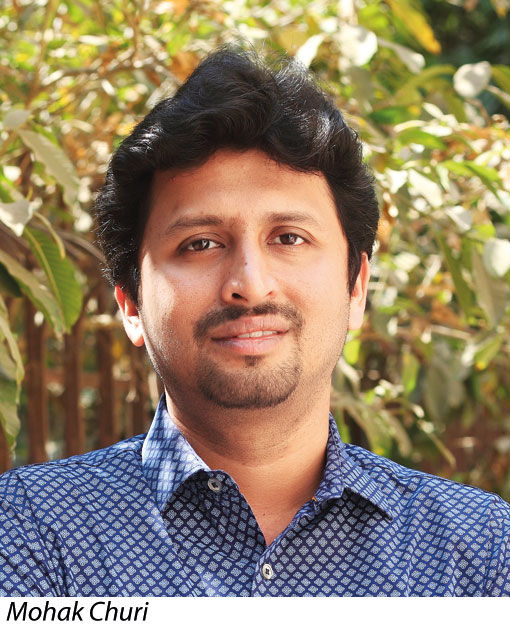 The women are paid Rs 10 per kg for slicing. They work from 9 am to 12 noon or 2 pm, depending on the workload. Each woman slices on average about 20 kg of chikoo. Manual slicing is preferred because the slices are evenly cut, says Mohak. About 100 kg of fresh fruit produces 20 kg of powder in five days.
The finished chikoo powder (they call this granulated powder chikoo rawa) is sold for Rs 1,000 per kg and has a shelf life of six months. If packed properly, it can last more than a year, but six months is safer.
The chikoo kaju roll, which sells about 100 kg a month, is the most popular product. The second is the double decker burfi made with buffalo milk. Chikoo powder, chikoo milkshake powder and chikoo pickle (chunda) are also popular. Chunda is most popular in Gujarat. Churi's Chikoo Parlour's chikoo chunda is available in both sweet and spicy forms. All these products can be kept for six months.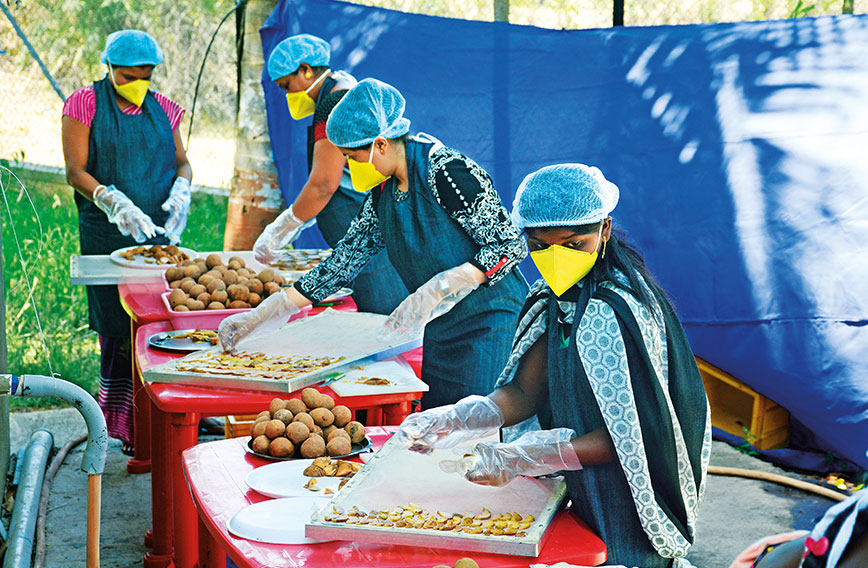 Women workers at the Chikoo Parlour factory in Bordi
A FAMILY AFFAIR
The Chikoo Parlour business is a family business. Mahesh and Mohak look after marketing from their head office at Borivili in Mumbai. Subak and Raut manage production at the Bordi factory. Mahesh's wife, Ratnamala, helps in managing their stall at chikoo fests. Mohak's wife, Pranjal, takes care of digital publicity, including their Facebook page.
"The mithai business, like the milk business, needs constant attention to detail," says Mohak. Mahesh monitors distribution but a heart problem he developed at the young age of 49 means he cannot exert too much.
The enterprise doesn't have many unsold products. "We always produce as per requirement. We have software which gives us complete data of sales and stocks so we take decisions accordingly," says Mohak. "Every parlour has a staff of two or three people and is fitted with CCTVs. From our Mumbai office, we can monitor every detail and track a batch of products if there is a complaint."
Most customers opt for the chikoo milkshake and then try some of the sweets. The Chikoo Parlour on the highway between Ahmedabad and Mumbai attracts Gujaratis who are known to be fond of sweets. In fact, 70 percent of customers buy the takeaway pack, says Mohak.
"We haven't spent a single rupee on media or advertisement so far," says Mahesh. "We don't mind slow growth. Instead of spending on advertisements, we have tried to strengthen our products, their quality and packing. This way, by word of mouth, we are sure we will enlarge our business."
CHIKOO FESTIVAL
Since 2013, Bordi has been holding an annual two-day Chikoo Festival in the last week of January or in early February. This year, the festival had 250 stalls. The stall fee is between Rs 10,000 and Rs 14,000. "Yet, all stalls were booked within a few hours," says Prabhakar Save, 70, founder and former president of the Konkan Bhumi Agri-Tourism Cooperative Society which organises the festival with the Department of Tourism. This year the festival attracted 140,000 visitors from Mumbai, Pune, Nashik and towns in Gujarat, and earned revenue of Rs 1.7 crore over two days.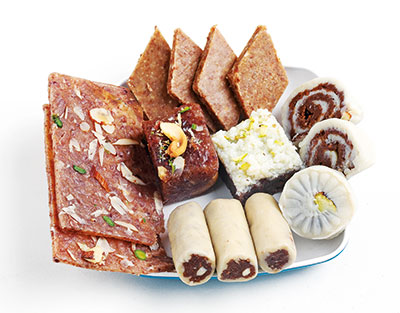 The Chikoo Parlour stall at the festival notched up sales of Rs 7 lakh. The festival has helped the parlour establish its identity and promote its products.
The Churis have also been trying to promote their products globally and across India. NRIs in the US, for instance, buy the chikoo powder and take it back. The Chikoo Parlour gets orders from Mumbai, Hyderabad, Delhi and other cities. The products are packed and sent through courier.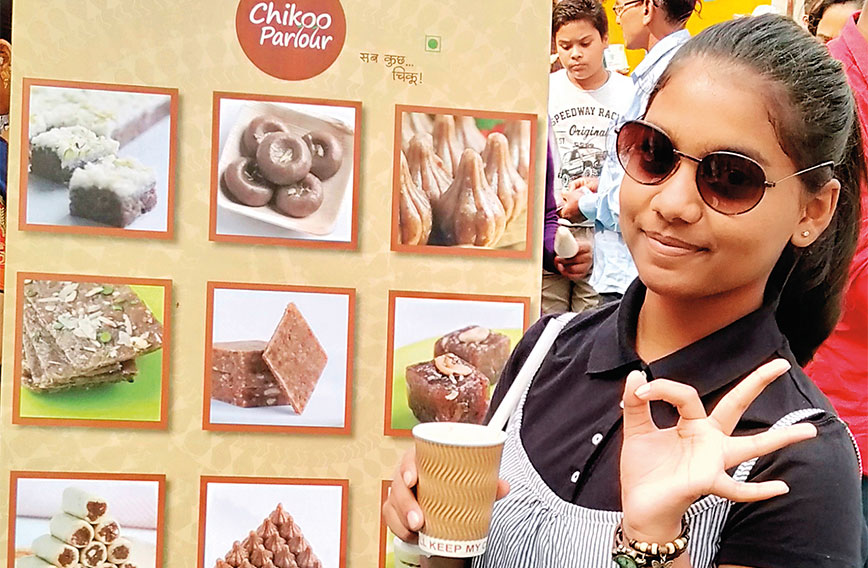 Chikoo fruit is available in Mumbai through the year. Generally chikoo milkshake is made with fresh chikoo. There is a slight difference in taste between milkshake made with fresh fruit and milkshake made with chikoo powder.
"Milkshake made with fresh fruit is watery. To thicken it, ice-cream parlours add custard powder. But with chikoo powder, you get thick milkshake that is more authentic in taste," says Mohak.
"We had developed some 40 chikoo products. Eventually we selected only 25 because some would have had a very short shelf life and others would be expensive to make," says Raut.
The company has been steadily increasing production of chikoo rawa over the years. In 2016-17, one tonne of rawa was produced. The very next year production rose to five tonnes. During this chikoo season as much as 10 tonnes was produced and the company's turnover touched Rs 1 crore.
From chips to wine
For several years Bordi and Gholvad villages in Dahanu taluk of Palgarh district cultivated chikoo and made a few chikoo products, selling to tourists who came to admire the scenic stretch of coastline in Maharashtra.
Now a sea change is taking place. The two villages are attracting enterprises keen to process chikoo and other fruit. The only chikoo wine in the world is being manufactured here. Small producers are being encouraged to make quality products that can be branded and sold to bigger markets.
Sharada Gajanan Patil from Bordi, now in her mid-seventies, pioneered the shift to value-added products made from chikoo. She was the first to invent chikoo powder. She wrote a book in Marathi detailing how 100 chikoo products could be made. The Patil family trained thousands of housewives to make chikoo products. They now sell these under the brand name of Amrut Madhuri.
Anjali Sachin Patil, 45, another small producer, has been making chikoo chips, pickle, burfi, wadi, powder and chocolate for 10 years under the brand name of Ruchira. There are at least 70 such farmer families doing value addition.
Prabhakar Save, founder and former president of the Konkan Bhumi Agri-Tourism Cooperative Society, says they are encouraging small producers to obtain the FSSAI licence and move up the value chain.
"We need small driers to prevent wastage since from May 15 it starts raining," says Save. The total quantity of value-added products by village households is about 150 to 200 tonnes. A chikoo farm of one acre produces six tonnes of fruit.
With a background in marketing in Gujarat, Siddharth Patil has set up Aryas Foods which produces the Chipzee brand of dehydrated fruit products. Chikoo chips and powder are packed in aluminium foil with nitrogen packing, a first for any local product here. Equipped with a 500-kg capacity solar drier, he also manufactures dehydrated mango, pineapple, garlic powder, dehydrated carambola, dehydrated coriander leaves, kasuri methi, and so on. Currently, he is testing the market.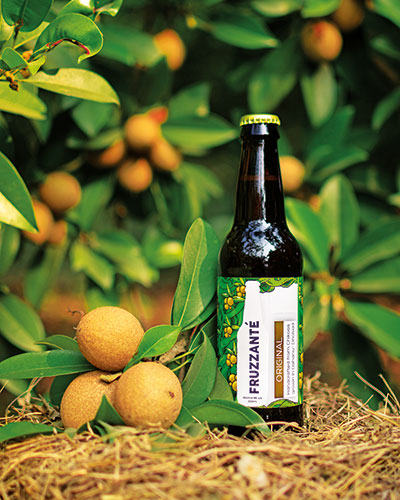 Another notable achievement is the production of fruit wines in Dahanu taluk by a local farmer's company, Hillzill Wines, under the brand name of Fruzzante. Six fruit wines are made — chikoo, carambola, mango, pineapple, honey dessert, and spices. Shrikanth Patil, 66, and daughter Priyanka have developed these wines. Their premium product, chikoo wine, is priced at Rs 255 for 330 ml.
"We are the only producers of chikoo wine in the whole world. We have sold 45,000 bottles in about 120 retail outlets in Mumbai, Pune and Nagpur in the past three years," says Nagesh Pai, Priyanka's husband.
They found it tough to sell chikoo wine initially. Nobody wanted to try it. "We conducted a series of tasting sessions and winery events to introduce our product. Once people tasted it, many of them liked it. We now have regular customers," says Nagesh. But taxes are very high. As much as Rs 87 out of Rs 255 for a bottle goes in taxes. Hillzill Wines plans to introduce strawberry and apple wine shortly.
Apart from tourists, small producers can sell through Maharashtra's grahak panchayat which buys directly from farmers and sells to local customers. Siddharth Patil hopes to tap this market and export his products as well.
Chikoo activity has also boosted tourism. Bordi and Gholvad have orchards of chikoo, coconut, mango and litchi. This makes a lovely man-made forest. About 50 families have built tiny cottages for tourists and offer farm tours along with fresh 1-kg packs of chikoo to carry home.
A 20-member committee from these chikoo villages is now trying to get a common facility centre for chikoo. A National Research Centre (NRC) for chikoo is to be set up at Palghar to provide scientific and standardised solutions for chikoo cultivation. The Indian Council of Agricultural Research (ICAR) had put forth a proposal to the government to set up a centre here but it seems to have been put in cold storage.
For Chikoo Festival contact: prabhakar@savefarm.in

"The Western Ghats coastal region could pioneer value addition in chikoo, mango, coconut, jackfruit, kokum, cashew apple and karonda," says Shirodkar and adds that his foundation would be happy to offer incentives to such enterprises.
"We farmers must realise that selling fresh fruit gives us a limited income. The market for seasonal fruits is erratic and drops during a bumper crop. A large part of the crop must be converted into value-added products. These could be promoted also as health foods and nutraceuticals," remarks Ajit Shirodkar, chairman, Western Ghats Kokum Foundation.Agricultural scientists are upbeat about Churi's enterprise and see this as an example of how farmer incomes can be increased.
Dr K.P. Vishwanatha, vice-chancellor, Dr Balasaheb Sawant Konkan Krishi Vidyapeeth, Dapoli, has offered all technical help to the Churis for processing and value addition for chikoo and other fruits.
"Mahesh Churi's enterprise offers new hope for farmers — fruits get value addition, local employment is created and a new agro-business comes up," says Dr Vishwanatha. "The addition of tourism and events like the Chikoo Festival has to be applauded."
The Churi family has plans to diversify into more fruits. They are experimenting with guava and sitaphal (custard apple), making new products with the two fruits and giving them to relatives to taste. Their dream is to make the village of Bordi a tourist destination known for chikoo products.
Chikoo Parlour – + 91 92245 92529; chickooparlour@gmail.com ; Website: http://chikooparlour.com