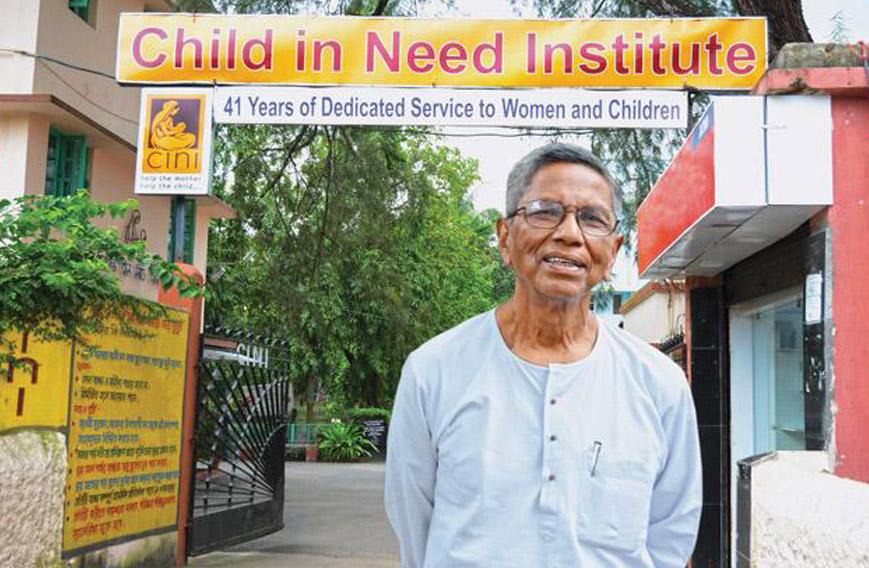 Dr Samir Chaudhuri, founder of the Child in Need Institute in Kolkata
CINI's Nutrimix works as nutrition for the very poor
Subir Roy, Kolkata
Published: Nov. 26, 2015
Updated: Aug. 21, 2018
It was in the early 1970s that Dr Samir Chaudhuri, then a young pediatrician, chose to work in the villages and slums of West Bengal. He soon found that he needed to go much beyond the confines of his specialisation to improve the health of the pregnant mothers and children who came to him as patients. Medical attention in itself was not the only answer. Malnutrition was the real problem. The first step, he realised, lay in awareness and a balanced diet.
In 1974 Dr Chaudhuri set up the Child In Need Institute (CINI) in Joka on the outskirts of Kolkata to train health workers and reach out to poor families. They needed to be told the importance of eating nutritious meals. It was sound advice but families eking out an existence in slums could hardly afford such meals.
What they really needed was a low-cost nutritional food through a high-calorie, protein-based organic mix. CINI began providing such a mix and out of that initiative 41 years ago has been born Nutrimix. It now touches the lives of nearly 100,000 children daily in West Bengal and Jharkhand.
Nutrimix has also morphed into CINCOMM, a social enterprise with immense potential. It is now available in six products, including a health drink. Nutrimix is all set to enter the Public Distribution System (PDS) and the commercial market with a slew of new products, including nutritious noodles and breakfast cereals.
"We want to enter the bottom of the pyramid market and target the poor, just like the multinationals do, so that they get nutritious food products," says Dr Chaudhuri. "There is no reason to subsidise these products and hopefully there will be marginal profits."
CINI works on the assumption that malnutrition is not always the result of the lack of food. Mothers ...