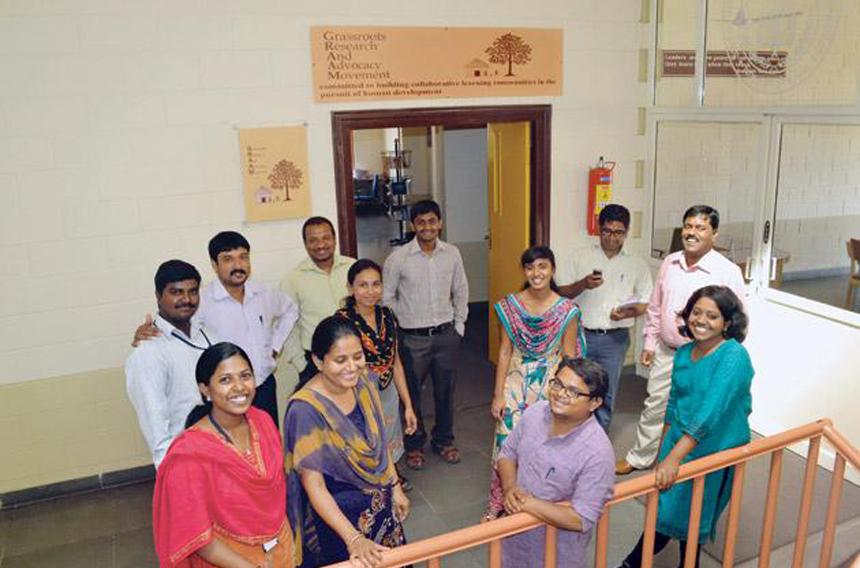 PHCs can be made to work with local solutions
Shree Padre, Mysore
Published: Oct. 13, 2015
Updated: May. 02, 2016
Hura is a sleepy village in the Nanjanagud taluk of Mysore district. There is nothing in its nondescript landscape to attract people to the place. So there are no tourists and only occasional visitors from afar because buses and taxis don't want to ply the distance.
Villagers in Hura are either small farmers or agricultural workers. Till recently, this region was so backward that women delivered their babies at home. That was the norm. A Primary Health Centre (PHC) existed but it was ramshackle and nobody knew what purpose it served. It was just a building that stood there like a sore thumb.
But that was till the Grassroots Research and Advocacy Movement (GRAAM) arrived in Hura to carry out a research project on public health. GRAAM is part of the Swami Vivekananda Youth Movement (SVYM), an NGO in Mysore with an outstanding social track record.
GRAAM's project, called Arogyashreni (ranking healthcare), mobilises villagers to assess and monitor the functioning of PHCs. A PHC is ranked according to the facilities and services it provides. As people rate their PHCs, they begin to realise the services it can provide. In the second year, community members told GRAAM that they wanted their PHCs to function better. So GRAAM began training them in advocacy to get the local healthcare machinery to perform better.
A WATER FILTER AND TOILET
With public pressure mounting, PHCs in the Nanjanagud taluk have begun to offer enhanced services and facilities. The Hura PHC today records the highest number of deliveries per month in the entire district. Increased awareness created by an Asha (Accredited Social Health Activist) and a functioning PHC has encouraged villagers yet further to access services here. A water filter has been installed to ensure clean drinking water. A toilet ...