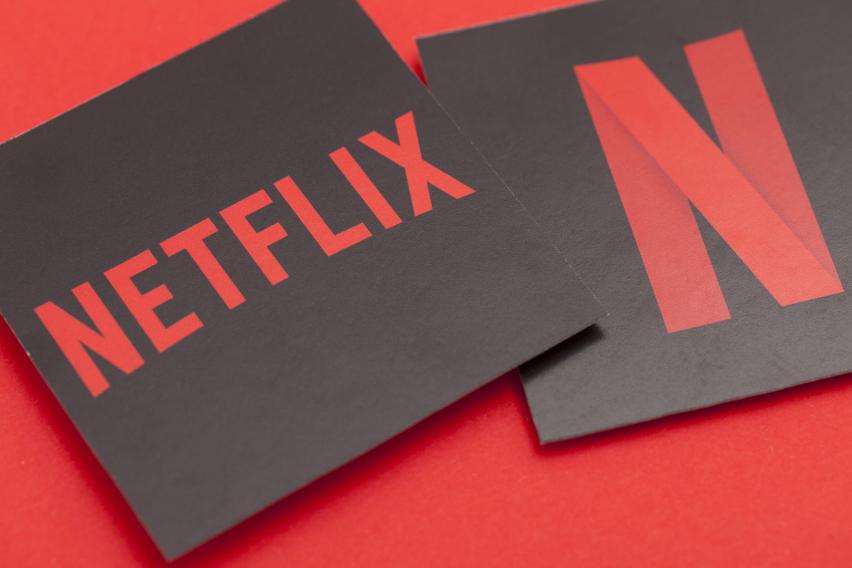 Tired of Netflix? Check out these other websites
Saibal Chatterjee, New Delhi
Published: Oct. 05, 2020
Updated: Apr. 03, 2021
Want to go beyond Netflix and Amazon Prime? A whole range of streaming options out there can deliver the kind of cinema that isn't available in the mainstream. We pick nine of the finest:
MUBI
On this platform the excitement never ceases. Mubi adds one film every day and removes another in a rotating roster. So, there is anticipation every morning as you sign in to check what is new on the platform. The films on Mubi straddle a wide gamut, but the essential focus is on boundary-pushing cinema from across the globe.
Mubi India's subscription-based service adds an Indian film every day, once again representing a wide variety of filmmaking traditions within the country's diverse spectrum of cinematic creativity. Every film offered by the service is accompanied by a critical history, opinions of viewers and other essential information that helps you locate the work and the filmmaker in a defined context.
THE CRITERION CHANNEL
The official streaming channel of the Criterion Collection, a company that restores and distributes film classics, is a veritable treasure trove offering the best of world cinema. It has a library of old films that never go out of vogue as well as select newer titles from around the world.
Also available on the platform are interviews of noted film personalities as well as mini-documentaries that throw light on key cinema movements. The service has a collection of well over 1,000 important classic and contemporary films. It also constantly refreshes its library with Hollywood, indie and arthouse cinema. To subscribe to the Criterion Channel, you need a credit card registered in the US.
BFI PLAYER
This, as the abbreviation implies, is the streaming service of the British Film Institute. Rest assured, therefore, that the fare on offer here measures up to a certain benchmark.
The catch is that films on the platform are currently available only in the UK. You can rent films or subscribe to the service only if you have a British-registered credit card.
If you do, and you are a cinephile, BFI Player is where you should be looking for your daily fix of films. There is the option of renting over 2,000 titles, many of which are fresh off the oven or have just arrived from their festival rounds. Films that a subscription gives you access to aren't quite as varied but they are still worth it. BFI Player also has a lot of free films, but these are mostly shorts and non-fiction footage highlighting Britain through the decades. These too are geo-locked and cannot be played in India.
CINEMAPRENEUR
The latest entrant in the game, www.cinemapreneur.com is a pay-per-view streaming platform that makes independent Indian films, both shorts and features, available globally. Launched on August 1, 2020, the service currently has only 25 titles. It has announced that by the end of the year, it will be streaming as many as 300 films.
Cinemapreneur promises to be the digital home for Indian films that find it hard to break into the mainstream distribution circuit. It already has several films that won national and international awards but were swamped out of the marketplace.
The platform follows a model that ensures that a fair share of the revenue goes to the filmmaker. If Cinemapreneur takes off, it will be a boon for the kind of Indian cinema that reflects the diversity of India and deserves much wider play than it usually gets.
IDFA
Films and multimedia projects in the broad-based collection of the world's premier festival of non-fiction cinema, International Documentary Film Festival Amsterdam (IDFA), are available for viewing online. Quite a few of the titles that IDFA has screened over the years may be out of bounds for audiences in the subcontinent — most entries from India and the neighbouring countries are available only in the Netherlands — but what you can watch (some for free) is pure gold. Over 400 films are free to watch, nearly 600 are available on rent. Want to dive into some of the greatest documentaries of our times? Head to the IDFA website.
NFDC/CINEMAS OF INDIA
A slew of award-winning Indian films is on the website of the National Film Development Corporation (NFDC). For as little as `60 per film, savour the works of filmmakers like Mrinal Sen, Mani Kaul, Saeed Akhtar Mirza, Ketan Mehta and Goutam Ghose.
A handful of Satyajit Ray's final few films are also in here. Included in the library are more recent critically acclaimed works of directors like Anup Singh, Gurvinder Singh and Ruchika Oberoi, films that have travelled to major international festivals, as well as timeless classics produced by New Theatres.
Visit www.nfdcindia.com, click on the 'Watch Online' tab in the top navigation bar and pick the title you want.
OVID
A streaming service devoted to independent feature films, world cinema and documentaries from around the globe, OVID.tv, as of August 2020, has around 900 titles. The platform offers films that address pressing social and political issues, documentaries on themes of global import, high-quality animation films and the best of international films from renowned directors. Its spread ranges from arthouse films to genre cinema, made by contemporary directors as well as established masters. It seeks "to connect us to our histories, each other, and open up a world of new possibilities". OVID is currently not available in India.
FILMATIQUE
A niche streaming service, Filmatique is currently available only in the US and Canada. However, its journal, which has interviews, essays, festival coverage and reportage of cinema events in New York City, can be accessed worldwide for free. The platform streams carefully curated indie and international films, many of which are barely known outside the countries of production. For film lovers looking for hidden gems, Filmatique is the go-to service. At the moment its library is rather limited and many of its films do not have a closed captioning option. Filmatique aims to promote cinema as a means of fostering "diversity, empathy and understanding across societies and borders".
THE FILM DETECTIVE
A one-stop shop for film classics, this service is a goldmine for nostalgia geeks. It enables you to unearth films lost in the mist of time. This Rockport, Massachusetts-based platform is an archive and television service. Many of the titles available here are in the public domain and can be watched gratis. They have been dug out from oblivion and restored by TFD.
The service has more than 3,000 titles across genres — from horror classics like George A. Romero's Night of the Living Dead and the 1937 version A Star is Born to Alexander Korda's The Private Life of Henry III and Vittorio De Sica's Sophia Loren and Jean-Paul Belomondo-starrer Two Women. The films are available for free with ads. If you subscribe to the service, the films play without ads.