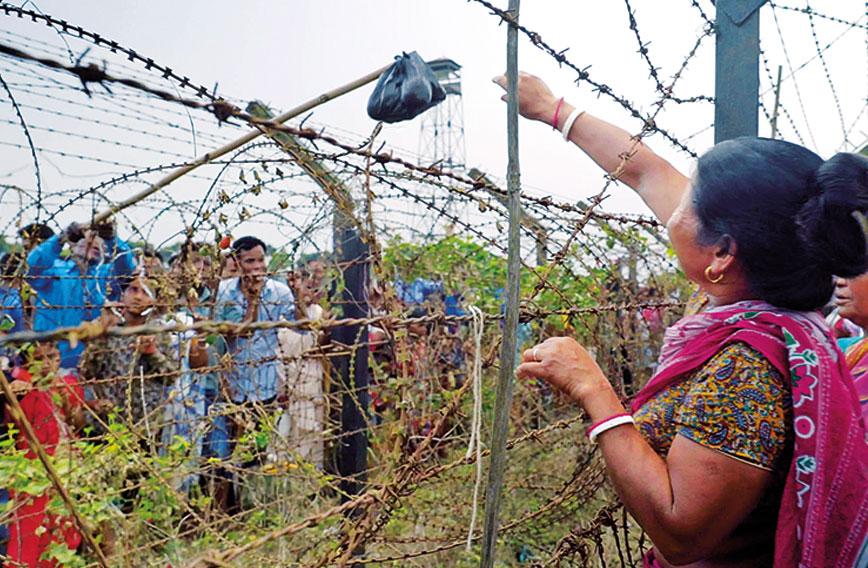 Borderlands is a sensitive amalgam of personal narratives
Borderlands tells 6 personal stories of separation
Published: Aug. 09, 2021
Updated: Aug. 12, 2021
THE lines that cleave the lives of the six protagonists of Samarth Mahajan's 67-minute documentary Borderlands are as much physical as they are psychological. The place that each of these people calls home is located in close proximity to a national border. But this isn't the only reality that defines them. Their identity itself is in a haze. They sit on the edge of a sharp divide between who they are and who they want to be, or could have been but for historical forces way beyond their control.
Films about borders more often than not focus on larger geopolitical issues and address the themes of military conflict, infiltration, terrorism and patriotic fervour, a little bit of which is on full display in the pre-dusk retreat ceremony at Wagah where a part of the film has been shot.
In 2017, Mahajan, a mechanical engineering graduate from IIT Kharagpur, made the National Award-winning hour-long documentary The Unreserved, which examines the lives and struggles of working-class people who travel in general compartments of Indian trains. The film bore testimony to the filmmaker's empathetic eye for human minutiae.
With Borderlands, made possible by the participation of over 550 crowd-funders from about 10 nations, Mahajan provides evidence yet again of that quality. The film had its World Premiere at DOK.fest Munchen (May 5-23), where it played in the Horizonte competition. It is also due to be available online during the New York Indian Film Festival (June 4-13).
The various borders that Borderlands touches — India-Pakistan, India-Bangladesh, India-Nepal, India-Myanmar — are obviously clearly marked on land. But they also serve as separators in societal terms as well as in minds and hearts. The film probes an accumulation of the effects of these multiple divisions, which pull people in different directions, to deliver a succinct, incisive commentary on lives lived in the shadow of fences and check-posts.
Borderlands, a sensitive amalgam of personal narratives, turns its gaze inwards and looks at the dynamics of separation from 'home' and family. Among the individuals that it zeroes in on is the filmmaker's homemaker-mother. This part of the film provides an intimate portrait of a woman and her relationship with the role she plays within the family.
The odd one out in Borderlands is an Imphal-based filmmaker Surjakanta, the only man among the six protagonists. He discusses Manipuri history in the context of the kingdom's merger with the Indian Union in the late 1940s and the long-term repercussions the accession had on its people even as he explains why it is essential to use cinema to tell "our stories".
Mahajan tells one story that is his own — it features his mother, Rekha, in the lead role. She was born not very far from the India-Pakistan border. She was married into a family that also lived near the line that separates the two nations. But she had never seen the Wagah border, a few kilometres away, until Mahajan decided to film her and delve into her life and her innermost feelings. This is personal storytelling at its best and most candid.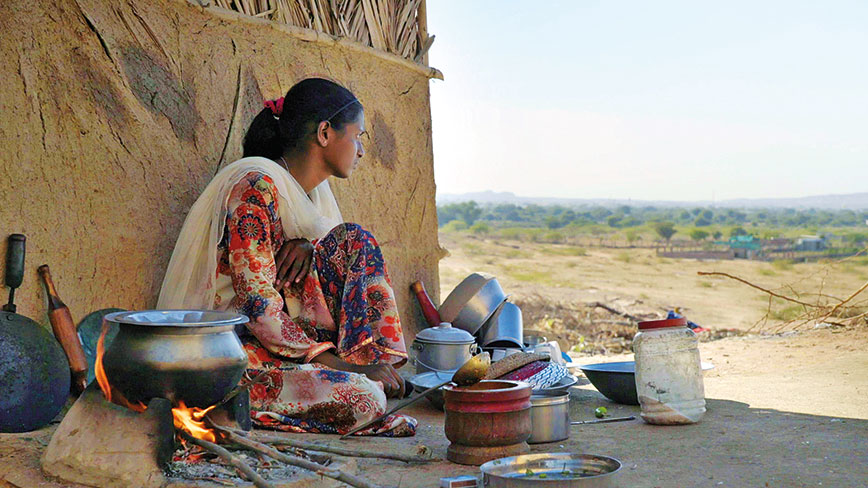 Six protagonists tell their stories in the film
That is not to say that Mahajan's gentle, even-handed approach to the task of drawing the other characters out of their shells is any less effective. Another older woman who has pride of place in Borderlands is Dhauli, who lives in Nargaon, West Bengal, within a stone's throw from the India-Bangladesh border demarcated by a high barbed-wire fence. It was many years ago that she left her home across the border and accompanied her husband to India.
Dhauli has never gone back. But she pines for her parents and siblings despite being acutely aware of the distance that the border fence has created between her and her family. Life goes on, the pain lingers.
Rekha and Dhauli do not conceal their anguish. Teaching was the former's passion but she had to devote herself wholly to the task of being a full-time wife and mother. She laments the monotony of her life. In one passage of the film, she also reminisces about living in fear during the years of Punjab militancy.
Dhauli, on her part, complains that she felt caged in when a fence was erected between India and Bangladesh. She says she hasn't managed to reconcile herself to missing the birth of a younger sister in Bangladesh. I could not even take her in my arms, says Dhauli. Borders do not respect emotions.
Life has been even more painful for Noor, a young girl trafficked from Bangladesh. She now lives in a Kolkata shelter home, where she hopes to rebuild her life. The film is focused on the faces of the characters when they speak, recording every glint, every grimace, every flash of emotion, but, given the nature of her story, Noor is seen only from the back. Still in her teens, the girl has seen more than her share of turmoil — betrayal, violence, love, separation — but she clings to the belief that she has a future.
In Birgunj, Nepal, another girl, Kavita, works at a border check-post and keeps an eye out for young victims of attempted trafficking. Both are impressively spirited girls, operating on two opposite sides of a criminal trade that exploits vulnerable women and porous borders.
The sixth story is that of Deepa, who lives in a Pakistani migrant settlement in Jodhpur. She has to make huge adjustments in order to fit into a new environment. She aspires to be a nurse. In Pakistan, the medium of education was Urdu and Sindhi. In India, the girl has to learn to read and write Hindi to complete her studies. She must soldier on, like the rest, across the many degrees of separation enforced by a journey across a border.