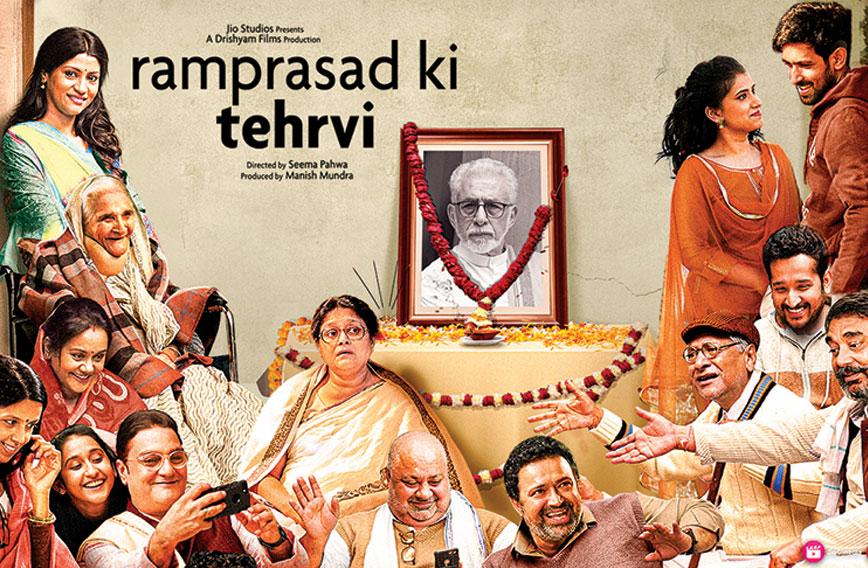 Seven gems that are worth your time
Saibal Chatterjee, New Delhi
Published: Oct. 21, 2021
Updated: Oct. 26, 2021
In the glut of Indian films that flooded the streaming platforms during the ongoing pandemic, a bunch of titles stood apart from the crowd as much for their craft as for their thematic soul. Here is a selection of seven quirky gems that are still playing and are worth your time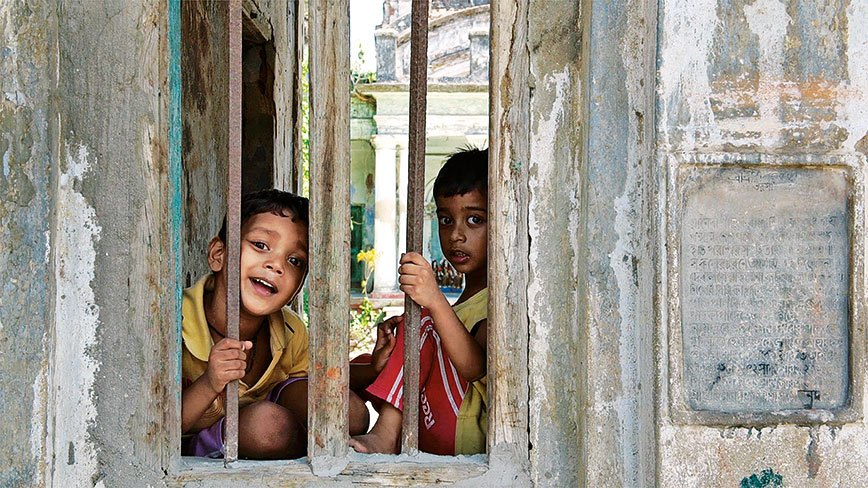 EVERYTHING IS CINEMA / English, Malayalam
Streaming on MUBI
A whimsical rumination on life, cinema and a megacity, Don Palathara's Everything is Cinema is about Chris, a director from Kerala, who arrives in Kolkata with his actress-wife Anita to make a film aimed at extending Louis Malle's 1969 documentary, Calcutta. A few weeks into the shoot, the coronavirus pandemic scuttles the proposed film and he is forced to quarantine in an Alipore apartment.
The camera now discreetly films Anita — an exercise that exposes a marriage that simply isn't working. The indoor shots are all black and white while the portions that are filmed in the streets, ghats and neighbourhoods of Kolkata are in colour — a device that suggests the dreariness of life in forced confinement. Chris isn't seen. We only hear his voice and get glimpses into his thoughts which expose his disdain for the woman whom he once loved and married — but the camera is focused on Anita. While images of the city recall the harsh realities that Malle's film captured 50 years ago, the indoor sequences reflect the male gaze and lay bare Chris' misogyny and patronising views of his wife.
In a span of only 70 minutes, Palathara packs a great deal into Everything is Cinema. The film raises questions that have no easy answers, whether you see it as a man, an artist or a woman trapped.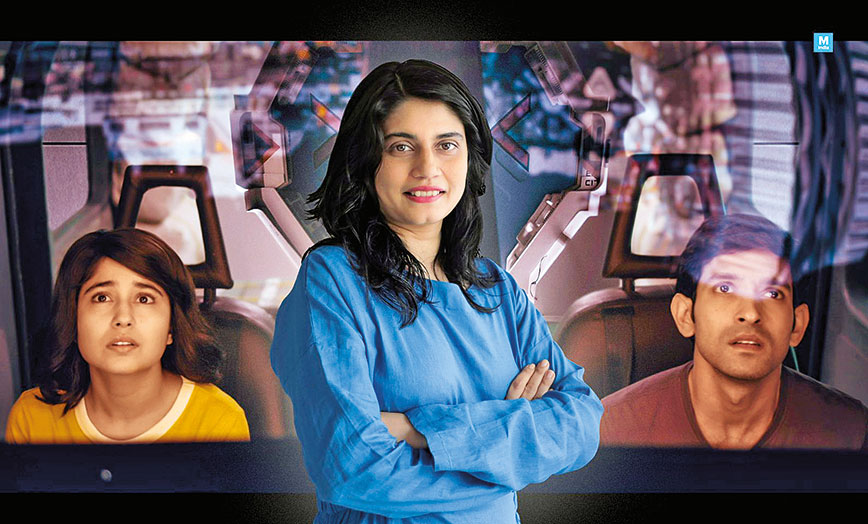 CARGO / Hindi
Streaming on Netflix
Life, death and everything in between sneaks into Arati Kadav's incredibly inventive sci-fi film Cargo and enriches its effective homegrown synthesis of dark comedy, provocative philosophy and emotional richness. The director employs understatement and measured exploration of quirky ideas in a film set in a dystopian near future.
Decades have elapsed since the Homo Rakshasas — descendants of the demons of Indian mythology — have made peace with the human race and found a higher purpose. Cargo imparts to the VFX-heavy genre a fully-realised indigenous spin. The notion of incarnation is neatly dovetailed into the concept of inter-galactic travel and cross-planetary communication.
The film subverts the human-demon hierarchy. The rakshasas have evolved and mastered behavioural and cognitive attributes of a high level while humans have regressed into a state of uncertainty into which doubts and fears gnaw at their vitals.
Kadav's screenplay, marked by fearless flights of fancy that are rooted in logic, is well supported by steady performances (by Vikrant Massey, Shweta Tripathi and others), great camerawork, evocative production design and a soundscape that serves to enhance the impact of the visuals.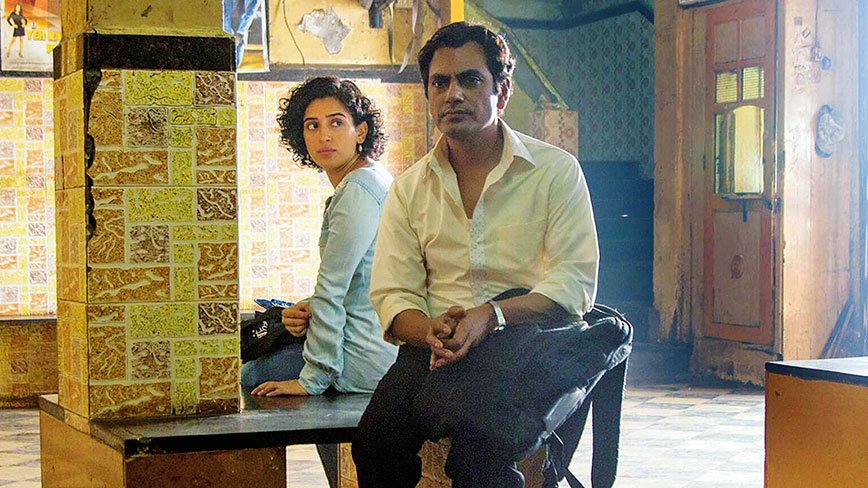 PHOTOGRAPH / Hindi
Streaming on Amazon Prime
Rafi (Nawazuddin Siddiqui) is a street photographer. He clicks pictures of tourists at the Gateway of India. When his grandmother (Farrukh Jaffar) pesters him to get married, he sends her a picture of a young, beautiful stranger from his album and passes her off as his fiancée. An excited granny decides to pay Rafi a visit.
The latter tracks down the girl in the photograph, Miloni (Sanya Malhotra), an accountancy student in her 20s, and requests her to pose as his would-be wife. An improbable proposition? But this is Mumbai, a city that never ceases to surprise. Ritesh Batra's Photograph is an austere, pensive love story that captures the minutiae of a megalopolis and the gentle ebbs and tides of an accidental relationship across a difficult-to-bridge social chasm. It is steeped in nostalgia not only for a well-worn narrative device but also for a city caught at a point in time when life wasn't as frenetic as it is today. The subtleties that Nawazuddin Siddiqui brings to bear upon his performance and the ease with which Sanya Malhotra slips into her role ensure that Photograph is more about tremulous, uncertain yearning than all-consuming passion. A treat all the way.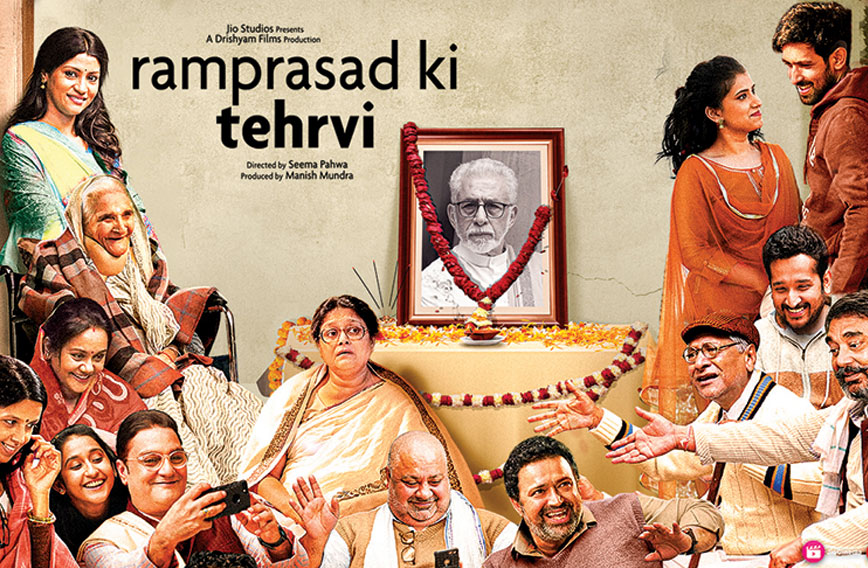 RAMPRASAD KI TEHRVI / Hindi
Streaming on Jio Cinema
Ramprasad Ki Tehrvi, actor Seema Pahwa's directorial debut, is a keenly observed slice-of-life family drama. Even as she expertly orchestrates the emotional flow and tonal shifts of the story, the writer-director employs remarkably unsentimental means to portray bickering members of a large family who congregate in their Lucknow home when the patriarch passes on. They wait out the 13 days leading up to the post-death religious ceremony. Tensions brim to the surface as long-suppressed truths and misgivings begin to reveal themselves.
Naseeruddin Shah has a crucial cameo in the film. That apart, Pahwa assembles a fine cast of actors, including Supriya Pathak, Konkona Sensharma, Vikrant Massey, Vinay Pathak and Parambrata Chattopadhyay. This could be the story of any Indian family where parents are objects of unquestioning reverence. Sons and daughters have to perform their filial duties come what may. Daughters-in-law have to fall in line quickly. But when individuals are inevitably swayed by self-interest, things threaten to spiral out of control. Ramprasad Ki Tehrvi examines fraying familial bonds with a mix of empathy and caustic humour.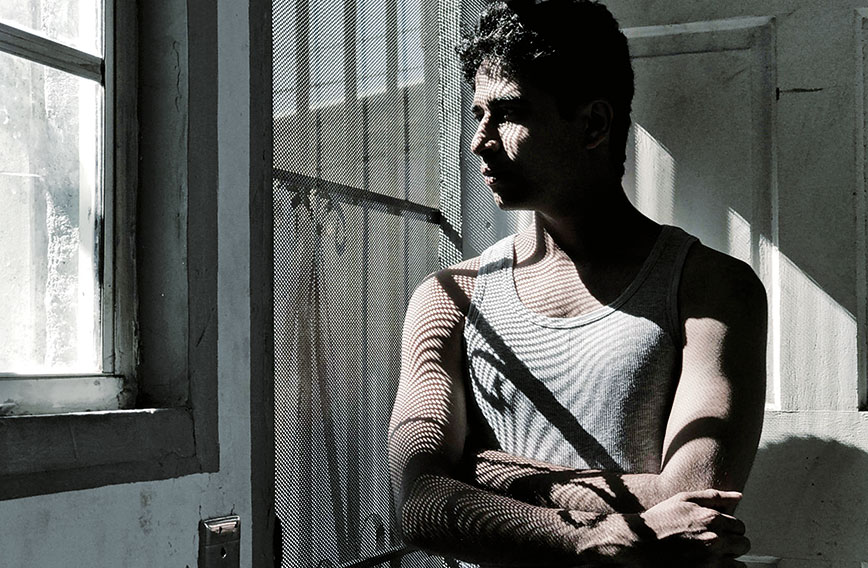 THE ILLEGAL / English
Streaming on Amazon Prime Video
The Illegal, written and directed by Danish Renzu, is a sobering take on the perils of chasing one's dreams in a faraway land. Suraj Sharma (Life of Pi) plays the lead in this disarmingly simple yet highly insightful film that offers a felicitous and moving portrait of a young man as a struggling immigrant. The man's dreams take a backseat when duty and material needs paint him into a corner.
At the outset, a talented and ambitious Daryaganj boy appears to have everything under control. He is on his way to join a Los Angeles film school. But once he lands in the US, life doesn't pan out quite the way he expects it to. He learns the hard way that a plunge into the unknown is fraught with grave risk. Hopes of finding a new horizon evaporate quickly and dispiriting dead-ends get in his way in an alien land.
The Illegal is a well-acted film – its cast includes Adil Hussain and Neelima Azim as the protagonist's parents – and it is executed with an unwavering eye for detail. The sure-handed direction and the proficient lead performance lend the film impressive consistency.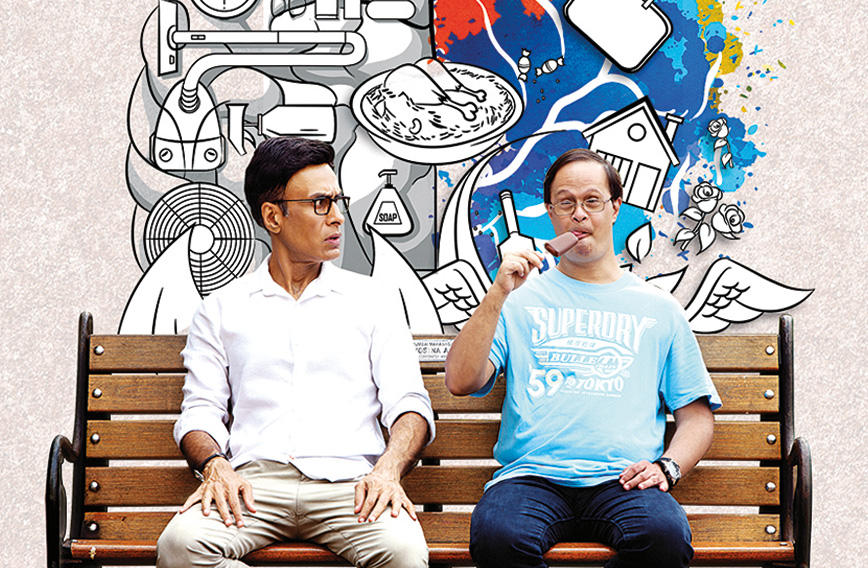 AHAAN / Hindi
Streaming on Netflix
Ahaan, directed and co-written by first-timer Nikhil Pherwani, is an unusual cinematic endeavour. The film has an actor with Down syndrome — Abuli Mamaji — playing the role of a special needs youngster. He develops a bond with an older neighbour with OCD. The latter's wife has left him.
The instantly endearing young man knocks on his door to deliver the cookies that his mom makes. The friendship isn't instant. The focus of this unpretentious but deeply felt film is squarely on the eponymous character who, despite a genetic disorder, is determined to lead a normal life, find a job, get married and raise a family.
But his father is averse to letting the boy strike out on his own. Pherwani probes the conflict between what the protagonist desires and what society will concede to him. He does so without succumbing to gratuitous sentimentalism. He, however, informs the languidly unfolding tale with unfailing empathy and sensitivity. The film encourages the audience to accept a character who does not, and need not, be what we expect a 'hero' to be. But there is no question that Abuli Mamaji enjoys being in front of the camera – the joy that he exudes makes Ahaan a truly warm movie experience.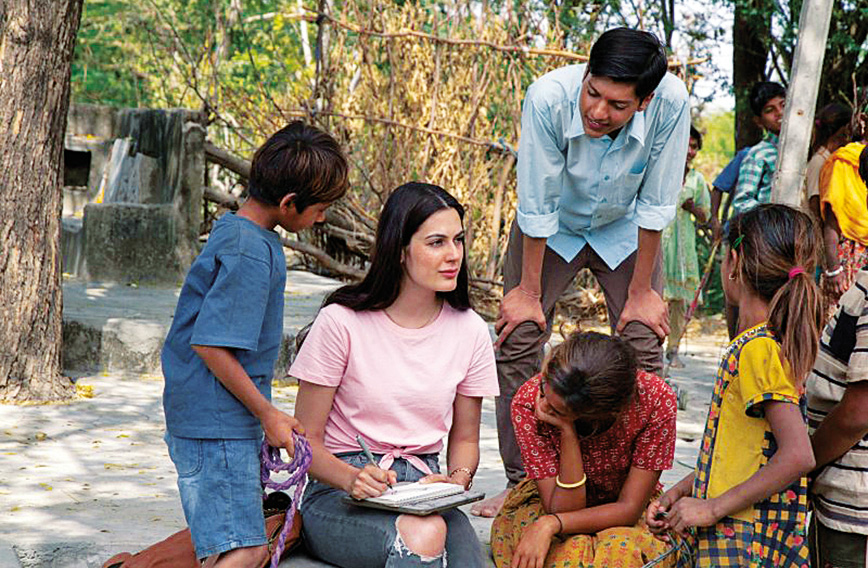 SKATER GIRL / Hindi, English
Streaming on Netflix
Skater Girl is a lively, scintillating drama that has had an instant impact on Khempur, the nondescript Rajasthan village where it has been filmed. The hamlet, 45 km from Udaipur, now has a community skatepark of its own.
Helmed by debutante Manjari Makijany, Skater Girl is a heartwarming sports movie that steers clear of the cliches of the underdog-fighting-all-odds genre. It revolves around an impoverished tribal teenager (newcomer Rachel Saanchita Gupta) who discovers skateboarding and sees in it a means of liberation. The girl drops out of school because she cannot afford textbooks. Her father is hell bent on marrying her off.
Skater Girl is the story of an unlikely rebel who surmounts patriarchy, poverty and prejudice to zip her way out of a conservative society that will not allow girls to dream. The skateboard under her feet is her ticket to a new life. A seamless blend of realism and measured drama makes this a consistently watchable film whose efficacy and relatability are enhanced by its unshowy, uncluttered approach to the task.