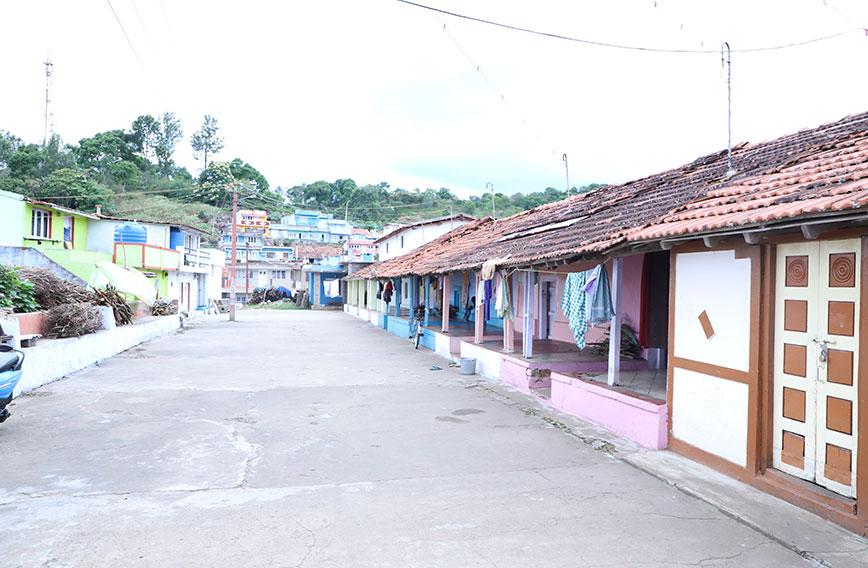 2 villages in Nilgiris sanitized with MGNREGA
Civil Society News, New Delhi
Published: Jun. 08, 2020
Updated: Jun. 06, 2022
Dense forests, green tea estates and crisp blue skies. Yet two villages, deep in the Nilgiri hills, weren't living in blissful splendour. On the contrary, they were steeped in a miasma of their own making. Both villages, Mallainagar and Kengarai Naduhatti, had no drainage system nor waste disposal plan. Surrounded by sewage and garbage, the two seemed to be outdoing each other in attracting mosquitoes and setting off the spread of malaria, filaria and dengue.
Mullainagar village is under the Konavakkarai panchayat and Kengarai Naduhatti village under the Kengarai panchayat in Nilgiris district of Tamil Nadu.
The United Nilgiris Conservation Society (UNCS) stepped in to help. The society is a CSR arm of the TVS Motor Company and is funded by the United Nilgiris Tea Estate (UNTEA), renowned for its fragrant organic teas. The UNCS is devoted to community development.
The UNCS began by creating awareness in both villages of the health hazards of living in unhygienic conditions. Stopping people from throwing waste randomly could only happen if mindsets changed.
Mullainagar village has 52 families with a population of 215. "The UNCS mobilized villagers and created awareness in group meetings. We contacted each household and impressed upon them the need to keep the village free of solid and liquid waste," explains P. Premkumar, field director, UNCS. "Our Village Development Officers also campaigned in the village."
UNCS workers didn't just emphasize how stagnant sewage leads to illness. They also explained to villagers how sewage could be a resource and generate wealth. Alongside, different methods of sewage disposal were also demonstrated.
"A Rapid Rural Appraisal (RRA) is always done by us when we partner a village for a development programme. A baseline survey is undertaken to assess the problems and needs of the villagers in participatory mode. An action plan is then drawn up with support from the relevant government department," says Premkumar.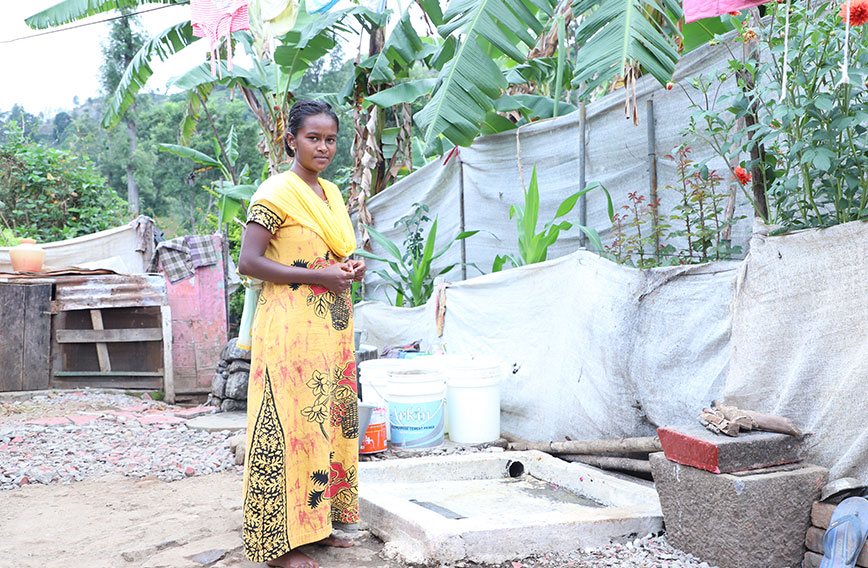 After extensive talks with the villagers, the UNCS decided to first design a liquid waste disposal system appropriate for Mullainagar. Three methods were selected: drainage facilities to prevent accumulation of stagnant water, kitchen gardens that would effectively use waste water and individual soak pits for homes where there was no space to build drainage channels.
The UNCS and panchayat worked together all through 2018. "Panchayats are generally happy and ready to partner with us as we have proved our credibility over the years," says Premkumar.
Resolutions were passed in the gram sabha and submitted to the panchayat for construction of drainage channels and soak pits under MGNREGA. "There was no difficulty at all in sourcing funds," says Premkumar. "The panchayats got MGNREGA funds immediately for construction of the drainage system."
The panchayat engineer, supported by a site engineer of UNCS, got down to work. Villagers themselves did manual labour and masons were hired from nearby villages. Every house was linked to the drainage channels and soak pits were constructed in difficult to reach areas.
The UNCS' kitchen garden programme got an enthusiastic response. Village Development Officers distributed vegetable seeds to households. They also demonstrated seed treatment as well as sowing and planting techniques to villagers. "In this way, kitchen water and other household wastewater got effectively used," says Premkumar. Mostly, villagers are growing greens, radish, beetroot and tomato in their backyards. They are encouraged to grow their favourite vegetables and make a little money by selling the surplus.
Eventually, wastewater from 23 houses was directed to drainage channels, six houses were linked to kitchen gardens and 23 houses to soak pits. The village is now clean and tidy with no signs of stagnating sewerage.
The project followed a similar trajectory in Kengarai Naduhatti village which is inhabited by 81 families. The village was strewn with solid waste and no means of disposal had been worked out. The villagers were not aware of the health problems being caused by their unhygienic habits.
The UNCS discussed the solid waste issue in the village and possible solutions with the villagers in mid-2018. The UNCS created awareness about the dangerous consequences of not taking any action in disposing of the waste they were surrounded by. The matter was discussed in the gram panchayat and resolutions were passed to approach the panchayat to create systems of garbage disposal. The result was that village cleaning workers called thuimai kavalars were appointed under the Thuimai Bharatham, a scheme aimed at eliminating open-air defecation and improving solid and liquid waste management in urban and rural areas in India.
In the village, the panchayat placed dustbins on streets for dumping non- degradable waste. The villagers were motivated to separate degradable and non-degradable waste. Houses with open spaces made compost pits for degradable waste. The thuimai kavalars now collect and dispose of the waste regularly. A common compost pit has also been constructed in the village to collect and dump degradable waste from houses without individual pits. Non- degradable waste is collected once a week and disposed.
Both villages now look tidy and clean. No cases of malaria, filaria or dengue have been reported from either as yet. And the air is as clear and sweet as it should be in the Nilgiris.